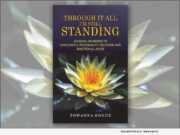 Product Launches: -- "Through It All I'm Still Standing" (ISBN: 978-1735052519) is the first book from the talented writer and publisher Towanna Hogue as she shares her personal experiences surviving several challenges, including marriage, divorce, cancer, and starting over with readers worldwide.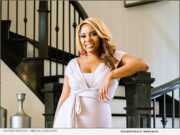 Product Launches: -- Serial Entrepreneur, Simone Adrianne, specializes in teaching women how to make an impact by turning obstacles into opportunities. Simone has created three six-figure brands: Overcoming Her, The Overcomer Club, and #TheLaunchPad since becoming an entrepreneur at the age of 23.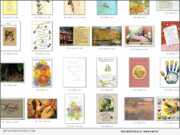 Product Launches: -- That's exactly what Linda M. of Topeka, Kansas has done with My Life in Cards. Linda M. celebrated her 59th birthday in 2020 and has been collecting her personal greeting cards since she was 8 years old.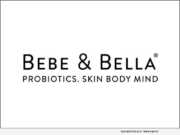 Product Launches: -- The Vagina Dialogues: Let's Talk about Vaginal Health! BeBe & Bella, the probiotic skincare and supplement company, launches V-Bella, a unique new homeopathic suppository product for vaginal health.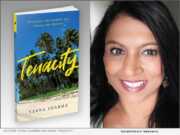 Product Launches: -- Veena Sharma is an Indo-Fijian author, who has released her memoir "Tenacity" (ISBN: 978-1643883861). It is a story of risk, courage, and determination. Ultimately, it's a story of the human spirit's triumph over fear. Born into poverty, uprooted from her homeland, forced to marry a stranger, subjected to physical and emotional abuse.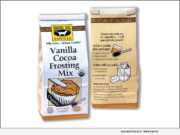 Product Launches: -- Singing Dog Vanilla is introducing an Organic Vanilla Cocoa Frosting Mix with compostable packaging after movement of their Organic Vanilla Frosting Mix surged by 209% this year. Sales growth is most likely encouraged by an increase in home baking while people shelter in place.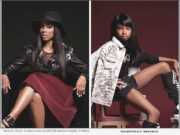 Product Launches: -- Entrepreneur Raquel Riley Thomas and her 14-year-old daughter Maria Raquel Thomas have both started cosmetic lines to bring solutions to problems women and girls have. Raquel, an Army Veteran and former Pageant Queen, is the founder of Raquel Riley Thomas Beauty.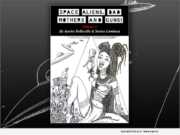 Product Launches: -- "Space Aliens, Bad Mothers And Guns! Volume 4" (ISBN: 979-8622866586) has been released on Amazon. The twins, Ayesha DeRaville and Sonise Lumbaca (DeRaville Sisters), of DSMAN, LLC, are at it again, bringing their fanbase (and welcoming new readers) 14 new short stories in their fourth self-published novel.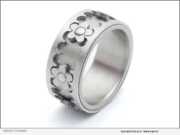 Product Launches: -- Just in time for a much needed distraction, Kinekt Design announces the release of Rachel Ring. The Rachel Ring is a kinetic / mechanical ring otherwise referred to as a "spinner ring." Like fidget toys and other moveable jewelry, the Rachel Ring will help to alleviate excess energy and nervous habits without any of the negative side effects.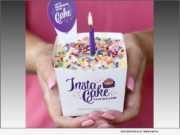 Advertising NEWS: -- InstaCake has figured out the perfect way for people to share their love - even if they're quarantined at home alone. These cakes in a card are ideal for just about anyone who has something to celebrate - a birthday, anniversary, job promotion and more.