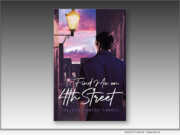 Product Launches: -- A romantic fictional story that follows a long-time single mother's experience with grief, hope, faith, and healing. "Find Me on 4th Street" (ISBN: 978-0228884606; paperback) is Vancouver, B.C. author Colleen Kanten Carbol's debut novel at the age of 91.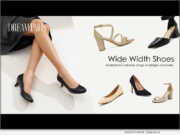 Product Launches: -- Dream Pairs, a leading fashion footwear expert, is proud to announce the launch of its latest new wide width shoes. These shoes are designed to cater to women with wider feet and to provide them with the comfort they deserve.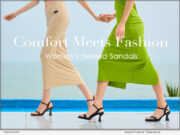 Product Launches: -- Dream Pairs, a leading name in fashion footwear, is thrilled to announce the launch of its latest collection of comfortable sandals-the Wonder Cloud Collection. Designed to offer unparalleled comfort without compromising on style, these sandals are perfect for individuals who appreciate a chic yet easy-going footwear experience.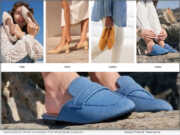 Product Launches: -- MIRACLE MILES GROUP INC., a footwear technology enterprise that owns the popular brand Dream Pairs, Amazon's #1 female fashion footwear brand, and Bruno Marc, is pleased to announce the launch of a new sustainable brand, BURUDANI. Rooted by a mission to provide "natural comfort with every step," MIRACLE MILES GROUP INC.'s newest brand is dedicated to providing innovative footwear solutions for the modern woman.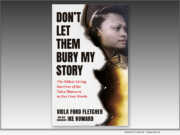 Product Launches: -- Mocha Media Inc is honored to announce the publication of "DON'T LET THEM BURY MY STORY, The Oldest Living Survivor of the Tulsa Race Massacre In Her Own Words" (Hardcover; On Sale: May 30, 2023; $29.99; ISBN: 978-1737168409) by Viola Ford Fletcher with her grandson Ike Howard on the 102nd Anniversary of the event that caused the single worst incident of racial violence in the history of the United States.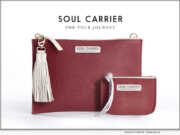 Product Launches: -- As Phoenix hotels and resorts prepare for the influx of guests attending the Professional Football Championship Game in February, fashion-conscious visitors who love football are sure to get excited about Soul Carrier's new football leather handbag collection.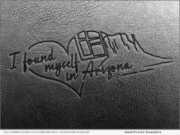 Product Launches: -- For travelers and locals alike looking to always be reminded of the heart, soul and grandeur for which Arizona is known, Soul Carrier, a Scottsdale-based luxury accessories brand, announced today the launch of a chic new variation of the best-selling clutch handbag paying homage to The Grand Canyon State and the more than 30-million guests annually who seek rest, relaxation and rejuvenation within its buzzing resort community.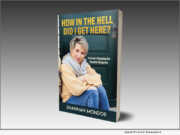 Product Launches: -- "HOW IN THE HELL DID I GET HERE? Forever Changing the Genetic Blueprint" (ISBN: 978-0228871224) is a riveting and raw story of how author Shannan Mondor overcame alcoholism and mental illness and broke free from the genetic blueprint of addiction that demonized her family for generations.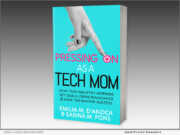 Product Launches: -- Legacy Launch Pad Publishing is releasing "Pressing ON as a Tech Mom: How Tech Industry Mothers Set Goals, Define Boundaries & Raise the Bar for Success" (ISBN: 978-1956955187), a comprehensive guide for mothers working in technology sourced from industry leaders who are mothers themselves.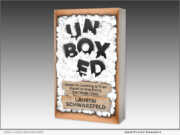 Product Launches: -- Legacy Launch Pad Publishing is releasing "Unboxed: Essays on Learning to Trust Myself to Stop Doing the Things I Hate" (ISBN: 979-8985225327), the first book by coach Lauren Schwarzfeld. In the book, Schwarzfeld shares the diverse life experiences she earned by trying on various careers.