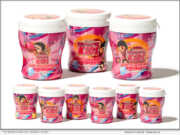 Product Launches: -- Introducing Bubblegum Kids- a sugar-free gum with that classic bubblegum flavor, offering a nostalgic journey back to the carefree days of childhood with every delightful chew. Guided by their passion for bubblegum, Oliver and Zach Hyman embarked on a mission to craft a high-quality, health-conscious alternative to traditional bubblegum.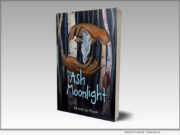 Product Launches: -- Emerging author Dewalt du Plessis introduces readers to his mesmerizing imagination and world-building skills in his debut novel, "Ash Moonlight" (ISBN: 978-0228886617; July, 2022). Originally conceived as song lyrics, "Ash Moonlight" has blossomed into a captivating tale set in a post-apocalyptic world. In this era, following The Great Star Fall, the once-kindled bonds of unity have been replaced by mounting tensions between the Ahusaka and Dyenie tribes.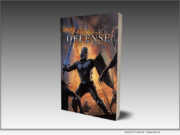 Product Launches: -- A fantastical story set in a world where paladins are heroes and the champions of the gods finds itself in the shadow of a looming threat. Their only choice? To rely on the services of an uneducated, incapable and stubborn paladin named Krell, whose adventures we follow again in the fantasy novel "Futility of Defense" (ISBN: 978-0228892243; July, 2023) by Bryan Cole, the second book in the "A Paladin's Journey" series.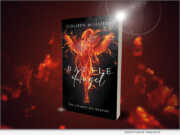 Product Launches: -- Author Colleen Millsteed has announced the release of her book, "Battle Angel: The Ultimate She Warrior," (IBSN: 978-0228888727; March 2023) a collection of empowering poetry written to inspire women to tap into their inner strength and overcome the challenges of life.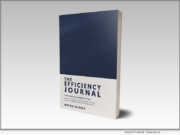 Product Launches: -- Renowned life coach and psychotherapist Misha Saidov has created a system that can help you become the hero of your own life. Such promises have been made by others in the past. However, Misha Saidov's latest project, "The Efficiency Journal" (IBSN: 978-0228887645; Released February, 2023) sets itself apart.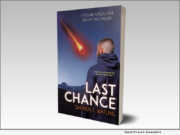 Product Launches: -- "Last Chance: A Future Apocalypse Caught in a Trilogy" by Darren E. Watling (ISBN: 978-0228882879; released Oct., 2022) is a quirky look at earth's final hours. The best and brightest are sent to colonize a more stable planet as earth meets its untimely demise. However a Plan B rocket contains a motley crew who could be described as "wildcards" at best.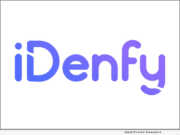 Advertising NEWS: -- An identity verification and fraud prevention startup, iDenfy, announced its new partnership with MGID, a global advertising platform. Using iDenfy's full-stack ID verification services will help MGID boost new registrations while securing the onboarding process.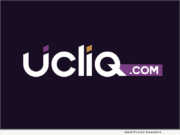 Advertising NEWS: -- UCLIQ is set to change the future of Performance Marketing with its AI Traffic Delivery and Fraud Prevention. The developers claim their platform can help other businesses instantly target only relevant audiences and detect 53% more fraud.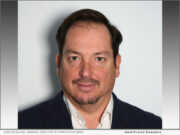 Advertising NEWS: -- Fanplayr, a global leader for e-commerce intelligence solutions, continues to expand its presence in the European market with the opening of a new office in Spain, with the goal of promoting brands that operate in retail, tourism, telecommunications, automotive, banking, energy, insurance and entertainment.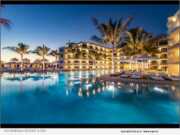 Product Launches: -- The island of St. Maarten is world renowned for its beautiful beaches, festive nightlife and epicurean experiences galore. With today's grand opening of The Morgan Resort & Spa, travelers now have another great reason to visit the destination, just in time for summer.