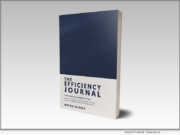 Product Launches: -- Renowned life coach and psychotherapist Misha Saidov has created a system that can help you become the hero of your own life. Such promises have been made by others in the past. However, Misha Saidov's latest project, "The Efficiency Journal" (IBSN: 978-0228887645; Released February, 2023) sets itself apart.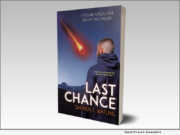 Product Launches: -- "Last Chance: A Future Apocalypse Caught in a Trilogy" by Darren E. Watling (ISBN: 978-0228882879; released Oct., 2022) is a quirky look at earth's final hours. The best and brightest are sent to colonize a more stable planet as earth meets its untimely demise. However a Plan B rocket contains a motley crew who could be described as "wildcards" at best.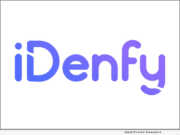 Advertising NEWS: -- An identity verification and fraud prevention startup, iDenfy, announced its new partnership with MGID, a global advertising platform. Using iDenfy's full-stack ID verification services will help MGID boost new registrations while securing the onboarding process.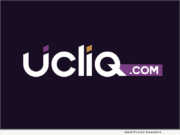 Advertising NEWS: -- UCLIQ is set to change the future of Performance Marketing with its AI Traffic Delivery and Fraud Prevention. The developers claim their platform can help other businesses instantly target only relevant audiences and detect 53% more fraud.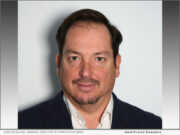 Advertising NEWS: -- Fanplayr, a global leader for e-commerce intelligence solutions, continues to expand its presence in the European market with the opening of a new office in Spain, with the goal of promoting brands that operate in retail, tourism, telecommunications, automotive, banking, energy, insurance and entertainment.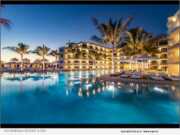 Product Launches: -- The island of St. Maarten is world renowned for its beautiful beaches, festive nightlife and epicurean experiences galore. With today's grand opening of The Morgan Resort & Spa, travelers now have another great reason to visit the destination, just in time for summer.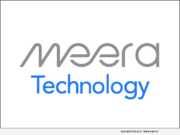 Product Launches: -- Target Energy Solutions ("Target"), an International technology and services company, announces the official release of its MEERA simulation package. A revolutionary breakthrough that combines AI and numerical simulation models in one framework making it the first AI-Physics augmented reservoir simulator.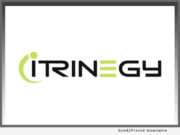 Product Launches: -- iTrinegy, the Virtual Test Network Specialists, announced at VMworld Europe today, the availability of 10G capable versions of its Flex Network Emulator range. These latest additions will enable enterprises to scale their Virtual Test Environments with a highly realistic replica of real-world networks in which they can verify application performance and have confidence that changes to existing, or the addition of new services, are fit for purpose.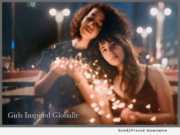 Product Launches: -- Girls Inspired Globally ('GIG') is a new startup that seeks to allow young women to improve themselves and the world through imaginative use of readily available technologies like smart phone apps, online video, and social media. Members of GIG come from 26 countries and range in age from 16 to 68.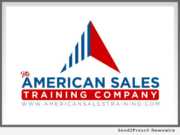 Product Launches: -- The American Sales Training Company (AST), a sales training consultancy specializing in sales training courses and programs for businesses, launches its sales training programs in the United States, United Kingdom, and the Netherlands. The company will focus its bespoke sales training courses on businesses and business professionals that have an increased need for more formal sales and soft-skills training.