FORT LAUDERDALE, Fla. — Ambit Advertising and Public Relations (www.ambitmarketing.com) has created a technology assisted marketing group to enrich the performance of traditional advertising and public relations campaigns and manage online services, including e-mail marketing, web development, and search engine optimization. According to Kathy Koch, president of the South Florida advertising agency and PR firm, the group represents an ongoing evolution in the company's more than 20-year commitment to connect clients with new opportunities through a strategic and creative mix of traditional and the latest online marketing tools.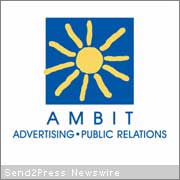 Ambit's blog (www.blog.ambitmarketing.com) "Driving Sales," is an educational offshoot of the effort, giving businesses tips and insights to improve their results as they incorporate new media and marketing options.
"We are and always will be an advertising and PR agency," said Koch. "Today, delivering the best results for clients is often significantly enhanced by the selective use of new marketing tools that attract and influence customers early in their buying cycle."
Lead generation and customer acquisition services managed within the group include e-mail marketing, direct response, Web banners, Google and Yahoo! Adwords, Web analytics, landing pages, micro sites, search engine marketing and optimization, and blog marketing.
"In the rush to tap into new, non-traditional marketing tools like blogs, podcasts and YouTube videos, companies often find themselves in unfamiliar territory with little to show for their efforts," cautioned Koch. "We've made it our mission to understand how each of these services work and how each can be positioned to strengthen a business's traditional advertising and public relations campaign."
The experience has honed Ambit's ability to synchronize services into a single communications strategy for middle-market companies.
"This is a stimulating time to be in advertising and public relations," said Koch. "There are few agencies our size that can offer clients the confidence and experience to select and deliver the right mix of traditional and new marketing services. Our clients looking to capitalize on the latest and most effective online marketing tools continue to grow and Ambit continues to grow with them."
Since posting an initial entry more than a year and a half ago entitled "Building Your Brand With a Starbucks Kick," Ambit's "Driving Sales" blog has grown to feature a diverse mix of business to business and business to consumer tips seasoned by Ambit's vast experience providing advertising, public relations, and technology assisted marketing services.
According to Koch, the blog has enabled Ambit to reach a wider audience of business people and prospective clients with relevant, topical information that showcases the firm's expertise as a thought leader in shaping successful marketing campaigns for middle market businesses and retailers.
Ambit provides advertising, public relations, and technology assisted marketing solutions to build brands, increase sales and heighten visibility for today's businesses.

[tags]Ambit Advertising and Public Relations, Kathy Koch, technology assisted marketing group[/tags]