Authors
Posts by Carly Zed Zander
Carly Zed Zander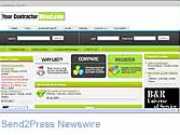 PALM BEACH, Fla. -- Finding the right contractor can be a daunting experience and a new web site, YourContractorDirect.com, makes the process more streamlined; it connects consumers with local contractors. In lieu of today's shaky real estate economy, many homeowners are choosing to remodel and renovate their existing homes rather than selling in a slow-moving market.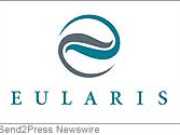 NEW YORK, N.Y. and LONDON, U.K. -- Campbell Belman, an established pharmaceutical analytics company, today introduces its new name: Eularis. This announcement reflects the significant growth the Company has achieved across its full range of pharmaceutical analytics products, which have helped tailor the advertising and marketing programs of its global top-tier clients.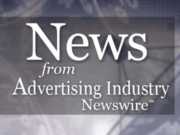 BOCA RATON, Fla. -- As we mark the sixth anniversary of 9/11, a new poll conducted by Nader Anise Lawyer Marketing asks lawyers whether they would represent the World's Most Wanted Man, Osama Bin Laden, in court if he were found alive. (The assumption of course being that a criminal prosecution would ultimately ensue.)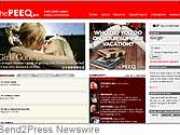 BOSTON, Mass. -- ThePeeq.com has hired Boston-based alternative marketing agency Street Attack to run its September 2007 launch. ThePeeq is a witty "Sex-Centric" online magazine and community geared toward women and men in search of a positive place to talk and learn about sex and related topics. Street Attack will be running ongoing grassroots and viral marketing efforts for ThePeeq.com's September 2007 launch.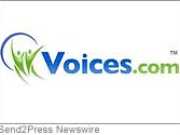 TORONTO, Canada -- Voices.com, the leading online marketplace that connects buyers and sellers of voice over and voice acting services, was named a winner in CRM Magazine's 2007 CRM Market Awards.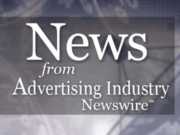 TORRANCE, Calif. -- Neotrope(R), a leading California-based advertising, public relations, and Internet Marketing firm established 1983, today announced that Puerto Rico-based international marketing and PR firm I:Avalanche Corp. has selected Neotrope to provide promotion assistance for LetsGoToPonce.com, South Puerto Rico's (Porta Caribe) only highly segmented network of North American corporate and consumer customers who have expressed explicit interest in the region's tourism, business and relocation opportunities.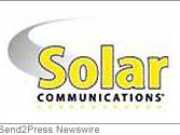 NAPERVILLE, Ill. -- Solar Communications, a full-service print and production provider, has completed its capabilities expansion begun in 2006, with more than $10 million in capital investments over the past few months. These latest acquisitions further support the company's refined focus as a complete marketing services partner.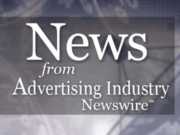 BOONTON, N.J. -- According to a new market research study from The Insight Research Corporation, the worldwide market for peer-to-peer and file sharing services is expected to generate $28 billion in revenue for carriers and ISPs over the next four years. An ever increasing number of cellular and wireline service providers are offering legitimate file-sharing and downloading services geared to the requirements of their end-users.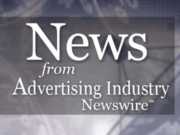 CHICAGO, Ill. -- Alterian (LSE: ALN), the leading global enterprise marketing platform provider, announced today a strategic partnership with global email deliverability specialist Return Path. Through the partnership, Alterian will integrate Return Path's Sender Score email deliverability and monitoring technology with its own email marketing application Dynamic Messenger, giving users a comprehensive solution for ensuring deliverability success worldwide.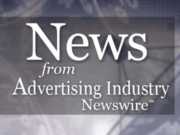 CHICAGO, Ill. -- Alterian (LSE:ALN), the leading global enterprise marketing platform provider, has been selected by Protocol Integrated Direct Marketing to provide analytics software. The Alterian Marketing Services Platform will power Protocol's B-to-B and B-to-C clients' ability to gain instant insight into their marketing data and use this to drive a coordinated marketing strategy across multiple online and offline channels.