Authors
Posts by Carly Zed Zander
Carly Zed Zander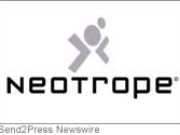 TORRANCE, Calif. -- Neotrope(R), a leading advertising, PR, and Internet Marketing firm established 1983, today announced it has been chosen by a leading direct mail printing firm, The Ballantine Corporation, to provide promotion and brand development for their company and Website.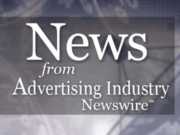 DENVER, Colo. -- On February, 7th 2008, a small business from Fort Collins, Colorado won in the Court of Appeals against skiing giant Vail Associates, Inc. (VA) over the right to use 1-800-SKI VAIL. In the appeal, the Tenth Circuit Court affirmed that Vail Associates could not use its registered trademark VAIL to prevent Eric Hanson from using his registered trademark, 1-800-SKI VAIL.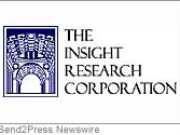 BOONTON, N.J. -- Spending by businesses on wired and cellular calling will hit $133 billion by the close of 2008, says a new market research report from Insight Research. The study predicts that cellular calling will account for nearly 39 percent of the corporate phone bill for telecommunication services in 2008, and is the fastest growing expense area.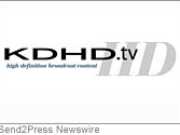 SAN DIEGO, Calif. -- NASCAR racing legend Wally Dallenbach Jr, motor sports broadcaster for NBC, ABC, TNT and USA Network, joins KDHD-TV, LLC's team of broadcasters providing live content to national and local news programs around the country. Dallenbach rounds out the roster of broadcast savvy experts covering the dynamic tech, gaming, travel and toy industries for the satellite tour/broadcast news content provider.
NEW YORK, N.Y. -- Brand teams at a leading New York healthcare communications group are taking their digital skills to the next level at a day-long Tech Fit fair on Tuesday, February 12, 2008, at Saatchi & Saatchi Healthcare Communications Group (SSHCG) headquarters in lower Manhattan. According to Sam Welch, SSHCG president, "Tech Fit isn't the usual show and tell one-off. It is the latest innovation in SSHCG's ongoing program of digital training."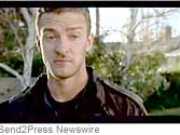 NEW YORK, N.Y. -- JSM Music, Inc., the largest commercial music production company in America, scored a major touch down at the Super Bowl having provided music for one of the top ad-spots during the game. JSM's music was featured on Pepsi's "Magnetic Attraction" advertisement which showcased the musical and acting talents of superstar performer Justin Timberlake.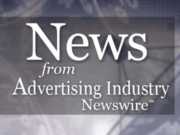 BOONTON, N.J. -- A new class of hardware product that bonds together multiple slower-speed copper circuits into a high-speed link promises to extend the worldwide market penetration of carrier Ethernet services as well as lower backhaul costs for wireless and DSL services, says a market analysis study from Insight Research. On a worldwide basis, carriers' revenue from the three applications of the new copper bonding technology will sharply increase over the next five years, ballooning from $89 million in 2008 to almost $1.2 billion in 2012.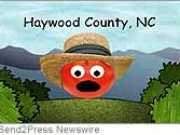 WAYNESVILLE, N.C. -- Haywood County tomatoes are now traveling worldwide, thanks to a short web-based video recently produced by the Buy Haywood Market Development Project. More and more, people are receiving messages that communicate "thousands of miles fresher," "buy local," and "support sustainable agriculture."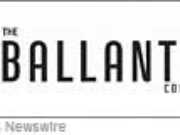 WAYNE, N.J. -- The Ballantine Corporation, a full-service direct mail production company, announces the release of their 2008 Direct Mail Format Report. With the recent postage increase, deciding on effective direct mail formats is financially important to a company's well being. That's why the Ballantine Corporation surveyed their marketing contacts and clients and asked them what direct mail formats they plan to test in 2008 and why.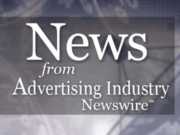 NEW YORK, N.Y. -- FlatSigned Press, Inc. has sued Don Imus, Infinity Broadcasting, and CBS as a result of off-script and off-color remarks Imus made while reading ad copy to promote the book on his show. The "Imus in the Morning" show was selected to be the highlight in FlatSigned Press, Inc.'s marketing of the book, due to Imus's noted ability to publicize books. Imus' remarks left an indelible negative mark on the publishing company's name.