Authors
Posts by Carly Zed Zander
Carly Zed Zander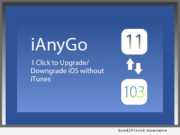 Product Launches: -- Tenorshare's Any-data-recovery has launched iAnyGo, an easy tool to upgrade or downgrade iOS system on iPhone, iPad and iPod without using iTunes. One amazing feature of this program is the upgrading and downgrading are both done from local firmware, no need to worry about update failure or stuck issues due to poor Wi-Fi network connection.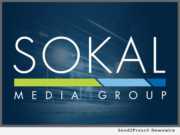 Advertising NEWS: -- Sokal Media Group is proud to be the new agency of record for Koeppel Auto Group, of the NYC Metro area. Koeppel includes Ford, Mazda, Nissan, and Subaru dealerships and have been serving Manhattan, Queens, Brooklyn, the Bronx, and the Greater New York area since 1937.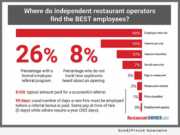 Advertising NEWS: -- Restaurant Owner today released the results of their 2017 Independent Restaurant Recruiting Survey. The report summarizes input gathered from over 400 independent restaurant owners and operators regarding their proven recruiting practices.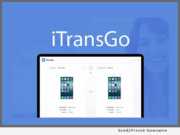 Product Launches: -- Tenorshare launches iTransGo, a new product designed to transfer files directly between any iOS devices; clone everything from old iPhone to a new one with one simple click. The launch of iTransGo really can be good news for those who recently bought a new iPhone 8/8 Plus or iPhone X.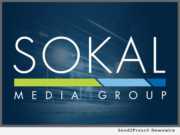 Advertising NEWS: -- Sokal Media Group is the new advertising agency of record for Victory Chevrolet, a family owned Chevrolet dealership with new and used inventory. With a convenient location in Charlotte, N.C., this dealership desires to exceed customer expectations and deliver the best service possible, along with making the car shopping experience fun again.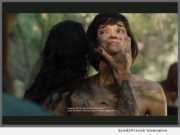 Product Launches: -- Deja Vu LLC. Productions announces the release of "I Spit On Your Grave Deja Vu" to coincide with the 40th Anniversary of the original 1978 film "I Spit On Your Grave" aka "Day of the Women" in 2018. "I Spit On Your Grave Deja Vu" picks up with Jennifer Hills (Camille Keaton) as a best-selling author living in New York City with her famous model daughter, Christy Hills (Jamie Bernadette).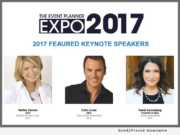 Advertising NEWS: -- It's setting up to be their best event yet. The Event Planner Expo, hosted by EMRG Media, has already developed a reputation for being a premier events and hospitality tradeshow, but this year, they're taking it to another level. On October 4, 2017, keynote speaker, Martha Stewart, will talk about her road to success. The Expo is scheduled to take place at the Metropolitan Pavilion, 125 West 18th Street from 2 to 8 p.m.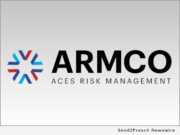 Product Launches: -- ACES Risk Management (ARMCO), the leading provider of financial quality control and compliance software, today announced the release of ACES Automated Document Manager. ADM can parse hundreds of PDF files, identify each document in the file, and categorize them by document type or name.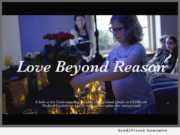 Product Launches: -- The Sudden Unexplained Death in Childhood (SUDC) Foundation released a powerful new documentary, "Love Beyond Reason," that offers a snapshot of the unique challenges and unanswered questions that follow a sudden, unexpected and unexplained loss of a child.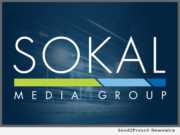 Advertising NEWS: -- Sokal Media Group has signed as agency for record for Toyota of Dartmouth. Toyota of Dartmouth is a full-service automobile dealership that boasts of 25+ years of excellent service and sales. Located in North Dartmouth, Mass., they offer buying and leasing options, all available through their online inventory or browsing through their pristine showroom.