Authors
Posts by Carly Zed Zander
Carly Zed Zander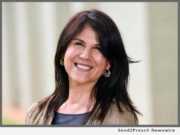 Advertising NEWS: -- FormFree has hired brand strategist and marketing expert Patricia "Patty" Ramirez Pinckney as senior director of marketing. In this role, Pinckney will drive planning and implementation of FormFree's marketing campaigns, govern its strategic positioning within the mortgage industry and manage the firm's brand.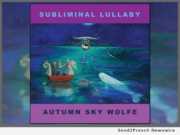 Product Launches: -- Parents everywhere may soon be celebrating the fact that putting children to bed just got easier with the worldwide release of "Subliminal Lullaby" from singers Autumn Sky Wolfe and Debra Byrd. Available on iTunes and CD Baby, a portion of the profits from song sales are going to the Autism Speaks nationwide nonprofit organization.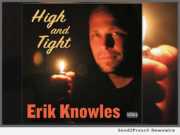 Product Launches: -- Uproar Entertainment is excited to announce the release of "HIGH AND TIGHT" by ERIK KNOWLES. Recorded live at The Comedy Underground in Seattle, Wash., "HIGH AND TIGHT" provides a hilarious glimpse into the life of Erik Knowles. From his experiences in the U.S. Marine Corps to his current role as a father and husband, Erik Knowles finds the inspiration for his humor in his everyday life.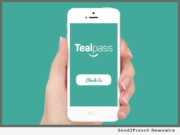 Product Launches: -- Tealpass, the makers of cloud-based automated Bluetooth check-in technology, announce the availability of its simple, reliable and secure mobile platform solution to increase student retention and success and provide data analytics for better decision making. With Tealpass, the once manually intensive and time-consuming task of taking class and event attendance can be done without professors, staff or students having to take action.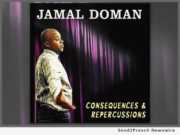 Product Launches: -- Uproar Entertainment is excited to announce the release of "Consequences & Repercussions" by Jamal Doman, recorded live at The Comedy Underground in Seattle, Wash. Uproar Entertainment is committed to recording and promoting today's most talented comedians.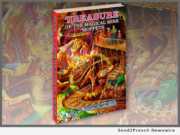 Product Launches: -- K.J. Blocker has created an alternative universe, like no other can, in his newly-released book, "Treasure of the Magical Mine Moppets" (ISBN: 978-0999150740). Published by Mindstir Media, the book's motive is to foster kindness and understanding.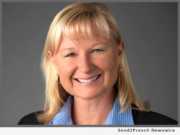 Advertising NEWS: -- ReverseVision, the leading provider of software and technology for the reverse mortgage industry, today announced that Wendy Peel, its vice president of sales and marketing, has been named to HousingWire's 2017 "Women of Influence" list.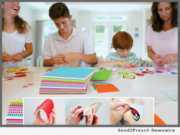 Product Launches: -- The Dotz Company, LLC today announced a new product for all ages. STiKidotz(TM) are customizable, re-stickable, brightly colored 3D art pixel stickers that you can design and redesign yourself. The stickers' base are made from soft silicone, a material that is flexible and bendy and can be cut into any shape. The designs are created on the sticker's base using colorful dotzPIXELS(TM). These small pieces come in a 4x4 perforated dotzBLOK(TM) that can be easily separated into the dotzPIXELS that precisely fit on the sticker.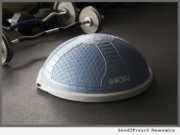 Product Launches: -- Hedstrom Fitness is thrilled to announce their newest addition to the BOSU(R) line of products, the BOSU(R) NexGen(TM) Balance Trainer. The original BOSU was the pioneer in bringing Balance Training to the forefront of functional training.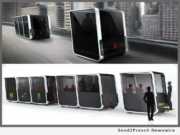 Product Launches: -- NEXT Future Transportation Inc. ("NEXT"), a startup that is commercializing an autonomous mass-transportation and goods-movement solution, today announced that it has reached an important milestone in its vehicle prototype development. NEXT has made important progress over the past 18 months in developing its patented innovation that is based on swarms of modular self-driving vehicles, which can join and detach with other modules in full motion, allowing passengers to stand and walk from one module to another.