WAYNE, N.J. — The Ballantine Corporation, a full-service direct mail production company based in New Jersey, is excited to announce a new client service – personal URLs; clients have reported success. A recent success story involves The Blood-Horse magazine, a publication devoted to international thoroughbred racing and breeding.
They launched a campaign to pre-register subscribers to a "subscriber only" web site (www.BloodHorseNow.com). View an example of the personal URL (PURL) landing page at: http://www.ballantine.com/images/bloodhorse.png.
"We sent out 21,500 mail pieces to current subscribers and our conversion rate was impressive and above expectations," Monica Marrs, Circulation Marketing Manager for The Blood-Horse, explained.
Here are some stats: 8.73 percent of subscribers registered; 10.3 percent visited their PURL; and 84.7 percent that visited their PURL, signed up.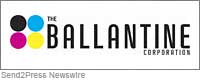 "We're really excited for The Blood-Horse and the success they had with their PURL," Ryan Cote, Director of Marketing at Ballantine said. "Personal URLs, depending on the audience's demographics, can be a powerful response vehicle to add to a direct mail campaign."
Personal URLs, a form of one to one marketing, are domain names that contain the recipient's first and last name. When clicked on, it will take the party to a personalized landing page. The client can swap out images and blocks of copy; include a survey for gathering important data; pre-populate an order form with the person's details to help increase conversion rate; all with real-time response tracking.
Personal URLs can be included on variable data mail pieces for maximum personalization, or on generic mail pieces to help boost response.
Helping to build strong customer relationships, or prospect for new customers, personal URLs are a great way to integrate direct mail with online communication.
The direct mail production experts at Ballantine will work with their clients to create highly-personalized, data-driven personal URL direct mail campaigns that increase response rates, turn prospects into customers, and lost customers into rejuvenated sales.
Founded in 1966, The Ballantine Corporation is a third-generation family-owned business that continues to keep up with the times and the evolving technology of today's fast-paced, modern working culture.
To view samples of personal URLs (PURLs) and to learn how they can contribute to more effective one to one marketing, visit: http://www.ballantine.com/integrated_marketing.html.
[tags]The Ballantine Corporation, direct mail production company, personal URLs, The Blood-Horse Magazine, PURLs[/tags]