Entertainment Industry Marketing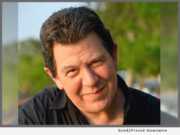 Product Launches: -- New Jersey based country, folk, Americana singer-songwriter Michael Patrick will release his latest, long overdue recording, "John Wayne Movies" with two special CD release shows on October 13, 2018 at The Lighthouse Tavern, and October 20 at Roxy and Dukes.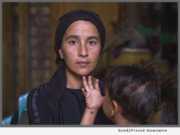 Product Launches: -- "Christians in the Mirror," a first-of-its-kind independent documentary produced by Joshuacord, Inc. and In Altum Productions, premieres Friday, September 28, at AMC West Shore 14 in Tampa at 6 p.m. Taking a hard look at how America and the West have been involved in the global persecution of Christians, this indie film interviews Christians from the Middle East, Africa, and Asia.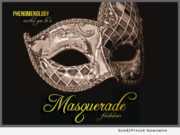 Product Launches: -- Phenomenology, Inc., an innovative production model in the performing arts, today announced its mission to create game-changing opportunities for high-potential performing artists and technicians, many of whom call - or have called - Frederick, Md. their home.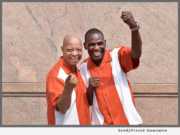 Product Launches: -- While gun control continues to be a talked about topic, Unique Messengers is not only joining the conversation, but singing about it. This musical group is on a mission to deliver "music with a message" and their latest single, "Give up That Gun," is no exception to the rule.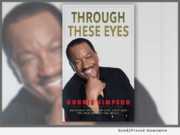 Product Launches: -- The Oracle Group International announces the publication of "THROUGH THESE EYES: An Iconic Memoir of Life, Love and The Man Behind The Music" (13th & Joan; Hardcover; On Sale: Jan. 30, 2019; ISBN: 978-1732646469) by award-winning, influencer, humanitarian, and legend Donnie Simpson.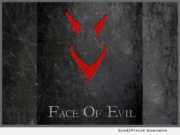 Product Launches: -- Awarded feature film "Face Of Evil" (F.O.E.) is being released by Gravitas Ventures and is now available on Video On Demand and DVD, right on time for your July 4th party! "This psychological thriller horror is also very entertaining and grotesque, and it's ideal for your post-barbeque chilly-afternoon movie-time," says the film's writer/director Vito Dinatolo, of V-Movie.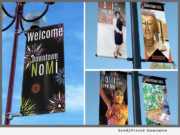 Advertising NEWS: -- Redevelopment Management Associates (RMA) has announced that the "To NoMi is to Love Me" marketing and branding campaign for the North Miami Downtown District will be revealed during Jazz at MOCA (Museum of Contemporary Art) on Friday, June 29, 2018.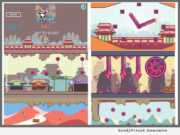 Product Launches: -- Accio Motion LLC, a rising star in the production and publishing of mobile games, announced today the release of its new family friendly martial arts game: Flying Fu. Available now on the App Store and Google Play. Flying Fu features simple as well as impossible levels, with the difficulty gradually increasing as you play.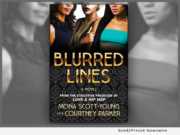 Product Launches: -- Mona Scott Young, Executive Producer of VH1's hit franchise "Love & Hip Hop" and CEO of Monami Entertainment, announces the launch of straight-to-consumer digital platform, Monami Direct, in conjunction with the release of her debut novel, "Blurred Lines" (ISBN: 978-1939126313). "Blurred Lines" is co-written by NY Times bestselling author and TV producer Courtney Parker.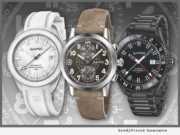 Product Launches: -- Eberhard & Co. and Beaugeste Luxury Brands - the Brand's agent and representative in the United States - will participate in the next edition of Couture-Time Las Vegas, the great exhibition hosting the most important luxury watch brands and America's top retail community, in an exclusive and luxurious setting.