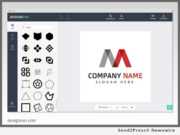 Advertising NEWS: -- PearlMountain is proud to announce the new release of DesignEvo, a free online logo maker that helps users make unique and professional logos. The logo is the most essential part of making any brand recognizable. Hiring a professional designer to create a custom logo can definitely be expensive, especially for most small business owners and individuals who don't have the budget.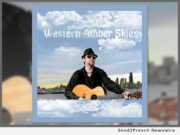 Product Launches: -- Lucas Rabel is a multi-talented instrumentalist and singer-songwriter who has spent his life traveling the states, playing music and honing his sound. Lucas has lived in Seattle, Las Vegas, San Francisco, Nashville, Chicago and Atlanta to share his infectious tunes. Recently, he released his debut album titled "Western Amber Skies."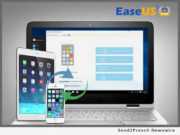 Product Launches: -- EaseUS MobiMover 1.0, the new iPhone data transfer software to import and export full contents between iPhone/iPad and PC with smart file management solutions. This new 1.0 iPhone data transfer tool supports transferring contents in various types with only one-step or customized settings, such as Contacts, Notes, Messages, Calendars, Voice Mail, Ringtones, Photos, Music, Videos, Safari Bookmark and History, and Playlists.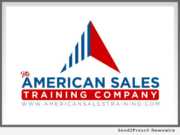 Product Launches: -- The American Sales Training Company (AST), a sales training consultancy specializing in sales training courses and programs for businesses, launches its sales training programs in the United States, United Kingdom, and the Netherlands. The company will focus its bespoke sales training courses on businesses and business professionals that have an increased need for more formal sales and soft-skills training.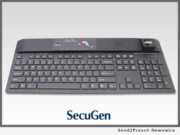 Product Launches: -- The new KSI-1700 UB SecuGen Keyboard from Key Source International (KSI) offers integrated, foolproof biometric security in a premium, multipurpose device. An irrefutable, secure logon solution, the pro-grade KSI-1700 UB features the SecuGen U20, FBI certified FAP 20 fingerprint sensor and low-profile keys for easy cleaning and a superior input experience. The durable keyboard unclutters the desktop while providing natural tactile response on full travel keys that speed input and productivity.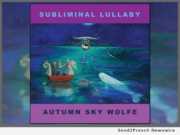 Product Launches: -- Parents everywhere may soon be celebrating the fact that putting children to bed just got easier with the worldwide release of "Subliminal Lullaby" from singers Autumn Sky Wolfe and Debra Byrd. Available on iTunes and CD Baby, a portion of the profits from song sales are going to the Autism Speaks nationwide nonprofit organization.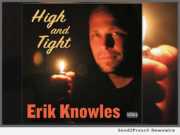 Product Launches: -- Uproar Entertainment is excited to announce the release of "HIGH AND TIGHT" by ERIK KNOWLES. Recorded live at The Comedy Underground in Seattle, Wash., "HIGH AND TIGHT" provides a hilarious glimpse into the life of Erik Knowles. From his experiences in the U.S. Marine Corps to his current role as a father and husband, Erik Knowles finds the inspiration for his humor in his everyday life.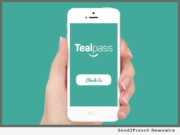 Product Launches: -- Tealpass, the makers of cloud-based automated Bluetooth check-in technology, announce the availability of its simple, reliable and secure mobile platform solution to increase student retention and success and provide data analytics for better decision making. With Tealpass, the once manually intensive and time-consuming task of taking class and event attendance can be done without professors, staff or students having to take action.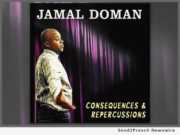 Product Launches: -- Uproar Entertainment is excited to announce the release of "Consequences & Repercussions" by Jamal Doman, recorded live at The Comedy Underground in Seattle, Wash. Uproar Entertainment is committed to recording and promoting today's most talented comedians.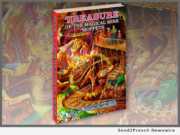 Product Launches: -- K.J. Blocker has created an alternative universe, like no other can, in his newly-released book, "Treasure of the Magical Mine Moppets" (ISBN: 978-0999150740). Published by Mindstir Media, the book's motive is to foster kindness and understanding.