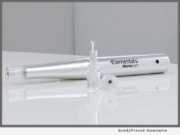 Product Launches: -- Micro-needling has become one of the more popular skin care procedures across the globe; however increasing concern over misuse and other risks threaten to dampen its use. But a new product from Skin Moderne debuting at the 2018 International Esthetics, Cosmetics & Spa Conference, promises to deliver all of the benefits of micro-needling without any of the risks.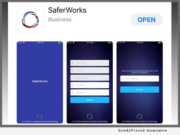 Product Launches: -- C3 Risk & Insurance Services today announced the launch of its new SaferWorks smartphone technology for businesses to use in documenting inspections. The app is designed to be extremely simple and easy to use by both the company administrator and by the company end users.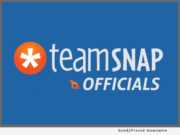 Product Launches: -- TeamSnap, the household name in sports-tech management, announced today the expansion of its industry-leading platform with the introduction of TeamSnap Officials - an innovative new online platform to schedule, manage and communicate with referees, umpires and officials.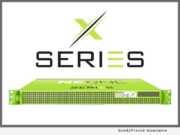 Product Launches: -- At Cisco Live, Cisco's annual IT and communications conference, iTrinegy, specialists in mitigating risk associated with application performance over networks, announced the launch of their NE-ONE X-Series Network Emulator. This product combines 10Gbps performance with NE-ONE features such as Auto-configuration and Network Scenario Builder, to enable organizations to easily test applications in up to 10Gbps Point-to-Point Virtual Test Networks that mimic real-world environments.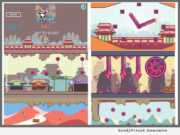 Product Launches: -- Accio Motion LLC, a rising star in the production and publishing of mobile games, announced today the release of its new family friendly martial arts game: Flying Fu. Available now on the App Store and Google Play. Flying Fu features simple as well as impossible levels, with the difficulty gradually increasing as you play.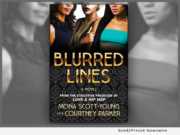 Product Launches: -- Mona Scott Young, Executive Producer of VH1's hit franchise "Love & Hip Hop" and CEO of Monami Entertainment, announces the launch of straight-to-consumer digital platform, Monami Direct, in conjunction with the release of her debut novel, "Blurred Lines" (ISBN: 978-1939126313). "Blurred Lines" is co-written by NY Times bestselling author and TV producer Courtney Parker.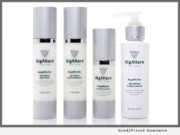 Product Launches: -- AlgEternal Technologies, LLC, a leading producer of naturally and sustainably produced microalgae-based products has introduced its AlgaRiche range of AlgAllure high-performance, luxury age-defying skincare products. The AlgaRiche line is rich with PhycoDerm, a patent-pending, proprietary marine red microalgae extract.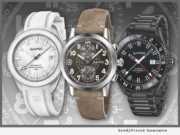 Product Launches: -- Eberhard & Co. and Beaugeste Luxury Brands - the Brand's agent and representative in the United States - will participate in the next edition of Couture-Time Las Vegas, the great exhibition hosting the most important luxury watch brands and America's top retail community, in an exclusive and luxurious setting.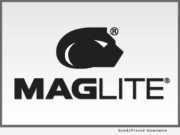 Product Launches: -- MAG Instrument, Inc. will once again be a major sponsor of the National Hardware Show and demonstrate its commitment to American manufacturing being the Co-Title Sponsor of the "MADE IN USA Pavilion." MAG is committed to making its products in the U.S.A. and educating consumers as to the quality and craftsmanship that separate U.S. products from those made overseas.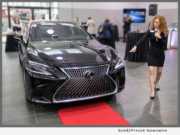 Product Launches: -- The latest Lexus LS was unveiled at Lexus of Englewood in New Jersey on Thursday, April 19 in a spectacular Launch Event attended by hundreds of the dealership's customers and employees. The LS 500, LS 500 F-Sport and Hybrid versions were center stage in the Bergen County, New Jersey showroom surrounded by music, spotlights and incredible food catered by the famous River Palm Terrace.