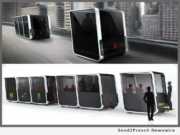 Product Launches: -- NEXT Future Transportation Inc. ("NEXT"), a startup that is commercializing an autonomous mass-transportation and goods-movement solution, today announced that it has reached an important milestone in its vehicle prototype development. NEXT has made important progress over the past 18 months in developing its patented innovation that is based on swarms of modular self-driving vehicles, which can join and detach with other modules in full motion, allowing passengers to stand and walk from one module to another.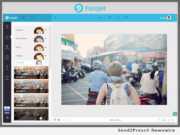 Product Launches: -- FotoJet, a popular image processing tool developed by PearlMountain Limited, today unveiled its HTML5-based editor, a greatly improved version with new graphical user interface (GUI) that makes online photo editing easier and faster than ever for everyone.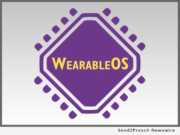 Product Launches: -- Today, at the WT | Wearable Technologies Conference 2017 USA, RoweBots, an embedded software company, announces the immediate availability of WearableOS, a real-time operating system (RTOS) specifically for wearable and IoT-enabled devices that attach to a user or are held by a user to operate.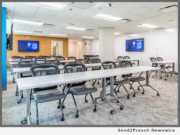 Product Launches: -- WorkSocial, Jersey City's premier coworking and shared office space, is excited to announce they were the official host of John Maxwell's leadership workshop. On June 28, 2017, The John Maxwell Company brought "The 5 Levels of Leadership" Workshop to the area. The event was held in WorkSocial's newly-opened training space.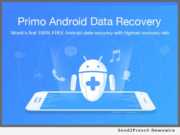 Product Launches: -- PrimoSync Inc., a pioneering developer of iOS and Android, today proudly released its 100 percent FREE and competent data recovery flagship - Primo Android Data Recovery for all Android users. Embedded with the most innovative technology, it fully helps Android users deep-scan every inch of data to make sure of the highest data recovery rate.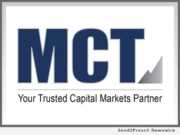 Product Launches: -- Mortgage Capital Trading, Inc. (MCT), a leading mortgage hedge advisory and secondary marketing technology firm, announced at the California Mortgage Bankers Association's (CMBA) annual Western Secondary Market Conference held in San Francisco, that it has released new secondary marketing technology to improve the industry's existing loan sale practices. Dubbed Bulk Acquisition Manager(TM) (BAM), the solution automates the process of packaging and transferring bulk loan bids, which benefits investors, lenders and MCT's team of mortgage loan traders.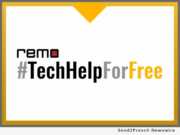 Product Launches: -- Remo Software believes that not every technical assistance should be paid for. Bangalore based software company Remo Software is now offering free technical help for those who struggle with day-to-day tech problems with their PCs, Mac, Smart or IoT Devices. You can just submit a request and get timely help from trained technicians and its totally free.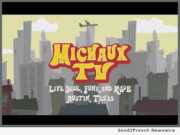 Product Launches: -- Soul singer, songwriter, recording engineer, producer and learned music enthusiast Michaux (pronounced "me-show") is in the midst of launching an intimate and engaging new live music show called "MICHAUX TV." Inspired by Hall & Oates lead singer Daryl Hall's successful TV program "Live from Daryl's House," Austin, Texas-based "MICHAUX TV" presents a platform for living room-like live performance coupled with thoughtful conversation that flows very much like breaking bread over a stone soul kitchen table.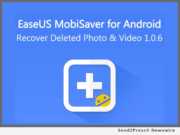 Product Launches: -- EaseUS MobiSaver - Recover Deleted Photo & Video is a newly released app on Google Play to start file recovery on Android mobile devices. Like EaseUS MobiSaver for Android, Android data recovery software that helps to restore files deleted or lost in Android internal memory or SD card on Windows PC/laptop, this new mobile program gets this recovery feature to recover deleted photos or videos quickly and is available in Google Play now.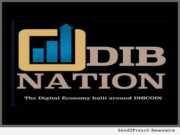 Product Launches: -- DIB Funding, Inc. started DIB Nation to build a digital economy centered around DIBCOIN. The new custom website at DIBNation.com will be the hub of the DIB economy. The backbone of DIB Nation is our DIB Affiliate program.