NEW YORK, N.Y. — Maximum Entertainment – a New York based boutique commercial advertising production company – is celebrating an Oscar® win for one of its directors, James Marsh. Marsh received the Academy Award on Sunday for best documentary for his film "Man on Wire." The film is a partly dramatized re-telling of an outrageous plot by a group of French artists to rig a high wire between the Twin Towers for aerialist Philippe Petit to perform on in 1974. Marsh was not the only one of Maximum's directors to receive Oscar nominations. Fellow Academy Award nominee and Maximum Entertainment director Gus Van Sant received an Oscar nod for his directing of the movie "Milk" – which won a best actor award for Sean Penn.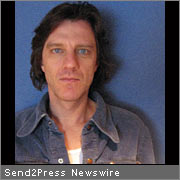 Maximum Entertainment is a collective of filmmakers started by renowned cinematographer Harris Savides and 20-year veteran producers Jim Czarnecki and Maria Gallagher. With a combined experience not only in commercial production but also in the worlds of feature film, documentaries, TV, and marketing and branding, Maximum Entertainment is about bringing a fresh perspective to commercials, TV and new media projects.
Czarnecki and Gallagher were elated over the two Academy Award nominations and in particular over the Oscar win by James Marsh: "Because of his background in both documentary and feature films, we see James's strengths as a film-maker as being able combine these two worlds; making spots that are both stylistic and authentic."
"He is able to get strong performances from real people and realistic performances from actors, and with the added plus of being a writer / director and expert researcher, he is a natural for developing long form projects that could be the basis for a series of 30 sec spots. Now that he is available again after finishing his current film, Nineteen-Eighty, we're looking forward to working with him on commercials in the upcoming months."
For more information, visit: http://www.maxentfilms.com/ .
[tags]Maximum Entertainment, commercial advertising production, director James Marsh[/tags]