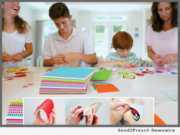 Product Launches: -- The Dotz Company, LLC today announced a new product for all ages. STiKidotz(TM) are customizable, re-stickable, brightly colored 3D art pixel stickers that you can design and redesign yourself. The stickers' base are made from soft silicone, a material that is flexible and bendy and can be cut into any shape. The designs are created on the sticker's base using colorful dotzPIXELS(TM). These small pieces come in a 4x4 perforated dotzBLOK(TM) that can be easily separated into the dotzPIXELS that precisely fit on the sticker.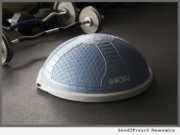 Product Launches: -- Hedstrom Fitness is thrilled to announce their newest addition to the BOSU(R) line of products, the BOSU(R) NexGen(TM) Balance Trainer. The original BOSU was the pioneer in bringing Balance Training to the forefront of functional training.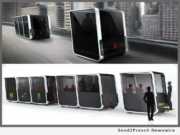 Product Launches: -- NEXT Future Transportation Inc. ("NEXT"), a startup that is commercializing an autonomous mass-transportation and goods-movement solution, today announced that it has reached an important milestone in its vehicle prototype development. NEXT has made important progress over the past 18 months in developing its patented innovation that is based on swarms of modular self-driving vehicles, which can join and detach with other modules in full motion, allowing passengers to stand and walk from one module to another.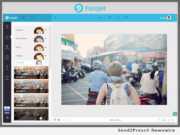 Product Launches: -- FotoJet, a popular image processing tool developed by PearlMountain Limited, today unveiled its HTML5-based editor, a greatly improved version with new graphical user interface (GUI) that makes online photo editing easier and faster than ever for everyone.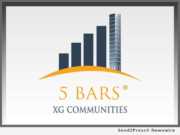 Advertising NEWS: -- 5 Bars Communities, a dba of XG Communities LLC, a premier provider of wireless master plans, asset marketing and engineering services for cities and municipalities across the United States, announced today an agreement to develop a Wireless Marketing Plan for the City of Irvine. Irvine is known as the premier master planned city in America, with award winning schools and a "safe city" designation.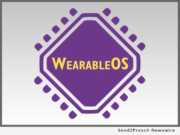 Product Launches: -- Today, at the WT | Wearable Technologies Conference 2017 USA, RoweBots, an embedded software company, announces the immediate availability of WearableOS, a real-time operating system (RTOS) specifically for wearable and IoT-enabled devices that attach to a user or are held by a user to operate.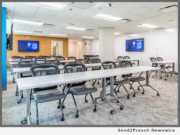 Product Launches: -- WorkSocial, Jersey City's premier coworking and shared office space, is excited to announce they were the official host of John Maxwell's leadership workshop. On June 28, 2017, The John Maxwell Company brought "The 5 Levels of Leadership" Workshop to the area. The event was held in WorkSocial's newly-opened training space.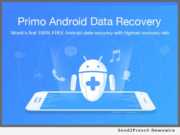 Product Launches: -- PrimoSync Inc., a pioneering developer of iOS and Android, today proudly released its 100 percent FREE and competent data recovery flagship - Primo Android Data Recovery for all Android users. Embedded with the most innovative technology, it fully helps Android users deep-scan every inch of data to make sure of the highest data recovery rate.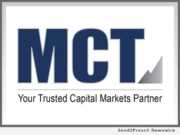 Product Launches: -- Mortgage Capital Trading, Inc. (MCT), a leading mortgage hedge advisory and secondary marketing technology firm, announced at the California Mortgage Bankers Association's (CMBA) annual Western Secondary Market Conference held in San Francisco, that it has released new secondary marketing technology to improve the industry's existing loan sale practices. Dubbed Bulk Acquisition Manager(TM) (BAM), the solution automates the process of packaging and transferring bulk loan bids, which benefits investors, lenders and MCT's team of mortgage loan traders.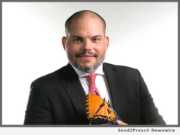 Advertising NEWS: -- Supreme Lending, a nationwide mortgage lender, has announced that it is partnering with baseball Hall of Famer, Major League Baseball All-Star and former Texas Ranger Ivan "Pudge" Rodriguez, who will serve as the company's ambassador during the American Century Championship Golf Tournament, July 11-16, 2017 at Edgewood Tahoe Golf Course in South Lake Tahoe, Nevada.