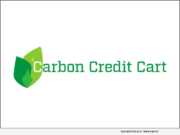 Product Launches: -- Carbon Credit Cart LLC today announced a new service that provides an easy and affordable way for consumers to purchase carbon credits for themselves or to give as gifts. Carbon Credit Cart offers the simplest way to balance carbon-generating activities at home, work, and from leisure activities with carbon credits that fund registered carbon mitigation projects.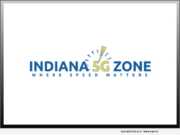 Product Launches: -- Indiana 5G Zone and Edge Technologies are excited to announce a groundbreaking partnership to rapidly enable practical 5G research that leads to deployed solutions that offer tangible value for businesses and communities alike.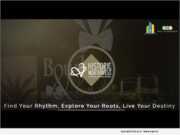 Advertising NEWS: -- RMA is proud to announce that their city clients won three of the fourteen awards bestowed by the Florida Redevelopment Association, including the prestigious President's Award. RMA provides staffing services for the West Palm Beach CRA and provides economic development and real estate consultancy services for the City of Deltona. The FRA award ceremony was presented virtually on November 19, 2020.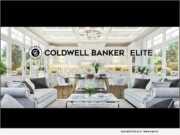 Advertising NEWS: -- Today, Coldwell Banker Elite debuts the sleek modern update to our prestigious Global Luxury program branding, in alignment with the Coldwell Banker network's "Project North Star" visual transformation. Coldwell Banker Elite is deploying all new yard signs, agent and listing marketing materials and more as part of the full network-wide rebrand which will continue into 2021.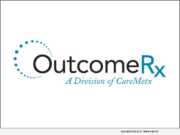 Product Launches: -- OutcomeRx (ORx), a division of CareMetx, LLC, announced today a new reinsurance product to provide coverage access to high-cost specialty drugs including therapies in the emerging cell and gene therapy market.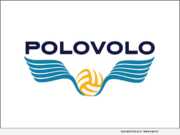 Product Launches: -- High school water polo athletes looking to continue their playing careers in college have a new resource available to showcase their accomplishments and connect with college coaches. Polovolo is a digital platform designed for the unique needs of high school water polo athletes, their parents and the collegiate water polo coaching community.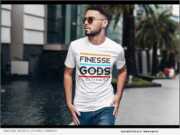 Product Launches: -- The entrepreneurs behind a new clothing company wanted to go big at the end of a landmark year by launching their new streetwear brand on one of the world's biggest shopping days. Finesse Gods Clothing Company will introduce their new line of Finesse Empowerment Collection edgy and bundled winter gear designs on Black Friday, which falls on Friday, November 27 this year.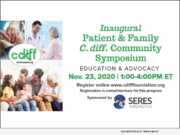 Product Launches: -- C Diff Foundation announced today that the Inaugural Patient, Family, and Caregiver C. diff. Live Virtual Symposium will be hosted on November 23, 2020 at 1 p.m.-4 p.m. EST with keynote topic-experts dedicated in disciplines of healthcare, pharma, biotech, and academia. The event is complimentary with online registration.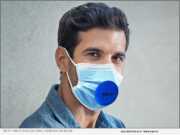 Product Launches: -- New York based Best Virus Shields (BestVirusShields.com) is the manufacturer of a new "oral" COVID-19 respirator mask for use in high-risk environments. Today the company announced that its President, Thomas Leahy, would stand on 7th. Ave. at the NW corner of 42nd. Street from 10 a.m. to 2 p.m. on Nov. 25 and 26 to demonstrate the efficacy of the company's oral respirator mask.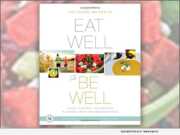 Product Launches: -- Jan Tilley, a nationally recognized dietitian specializing in chronic disease management, has just released a third book dedicated to helping those suffering with chronic inflammation. Entitled "Eat Well to Be Well: Living Your Best Life Through the Power of Anti-Inflammatory Food" (ISBN: 978-1626342668), the book summarizes the health risks so many face due to the fact the American diet has become completely unbalanced.