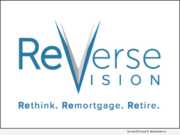 Advertising NEWS: -- ReverseVision, the leading provider of Home Equity Conversion Mortgage (HECM) and private reverse mortgage sales and origination technology, today announced its transformation as an API-enabled flexible reverse lending platform, unveiling a new logo as part of its revised mission and rebranding.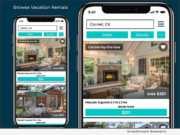 Product Launches: -- Whimstay, the leading marketplace dedicated to last minute vacation rental deals, today announced the launch of the Whimstay iOS iPhone and Android apps, which provides travelers with real savings on vacation rental properties when booking a stay during the next 10 nights.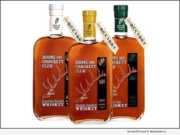 Product Launches: -- The conservation of wildlife and the habitats they depend upon is the reason why Theodore Roosevelt founded the Boone and Crockett Club in 1887. Prestige Imports LLC and Imperial Beverage has partnered with this respected organization to create, produce, and nationally distribute a line of Boone and Crockett Club Whiskies.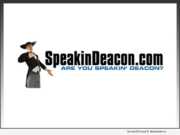 Product Launches: -- Deacon Jones Auto Group is pleased to announce the opening of its newest location. Deacon Jones Kia will open its doors on Monday, October 21, 2019. The dealership plans on doing a Chamber of Commerce and an official grand celebration later this year.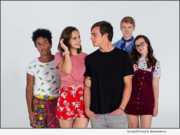 Product Launches: -- Producers Steve Barnett, Gabriel Vasquez, and Alan Powell, and Executive Producer Corby Pons, announce the start of principal photography on the inspiring original musical "A WEEK AWAY" scheduled for nationwide theatrical release in 2020.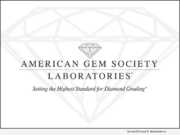 Product Launches: -- AGS Laboratories announces the launch of their grading reports in a digital platform. The digital documents serve as an official grading report and will be formatted the same as AGS Laboratories' printed documents.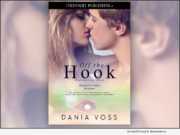 Product Launches: -- Chicagoland romance author Dania Voss explores the challenges of young love while dealing with the pressures of wealth and professional sports, in her latest release, new adult novella "Off the Hook" (ISBN: 978-1773399911; Ebook).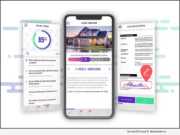 Product Launches: -- DocMagic, Inc., the premier provider of fully-compliant loan document preparation, regulatory compliance and comprehensive eMortgage services, announced the launch of its new LoanMagic mobile application. LoanMagic, which is provided free to all DocMagic customers, leverages a powerful backend platform that provides full interoperability with DocMagic solutions, as well as other third-party mortgage software.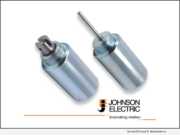 Product Launches: -- Continuing to confound the competition and impress manufacturers in 77 countries, Johnson Electric is proud to announce today the release of their new 1 1/2 x 2 1/2 STA-model tubular solenoid. The product improves upon current brass sleeve technology by providing a longer stroke, higher cycles, and better mounting capacity.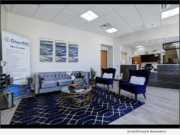 Product Launches: -- GhentMD, a new medical practice integrating innovative health and wellness services invites the public for a Grand Opening Celebration on Thursday, November 7, 2019. The Grand Opening will include a Ribbon Cutting Ceremony from 12: 45 p.m. to 1:30 p.m., and a Grand Opening Event from 4 p.m. to 7 p.m., at the clinic in Gilbert, Arizona.