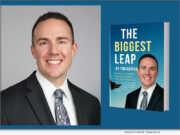 Product Launches: -- Inspirational entrepreneur Tim Gaspar has re-launched his debut book "The Biggest Leap: Building a Profitable Insurance Agency from the Ground Up" (ASIN: B0C3JGZZQR).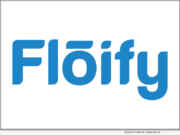 Product Launches: -- Floify, the mortgage industry's leading point-of-sale solution and subsidiary of Porch Group, Inc. ("Porch Group") (NASDAQ: PRCH), today announced the launch of verification of income (VOI) and verification of employment (VOE) waterfall technology. The new features will help lenders and brokers save time and reduce costs during the loan origination process.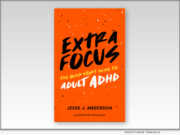 Product Launches: -- ADHD advocate and author Jesse J. Anderson is proud to release "Extra Focus: The Quick Start Guide to Adult ADHD" (ISBN: 979-8988644200 (paperback); 979-8988644217 (ebook)). The book is set to redefine how adults with ADHD (Attention-Deficit / Hyperactivity Disorder) navigate their unique challenges, by offering compassionate understanding and practical strategies for effective living.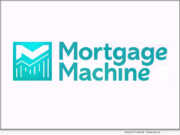 Product Launches: -- Mortgage Machine Services, an industry leader in digital origination technology to residential mortgage lenders, announced the launch of its namesake platform Mortgage Machine™, an out-of-the-box, all-in-one loan origination system (LOS) designed to accelerate lenders' operational velocity and support an end-to-end digital origination process.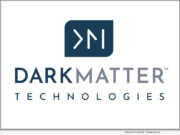 Product Launches: -- Dark Matter Technologies LLC, formerly Black Knight Origination Technologies LLC, was rebranded after it was acquired into the Perseus Operating Group (Perseus) of Constellation Software Inc. (Constellation). According to Rich Gagliano, Dark Matter Technologies' chief executive officer, the organization is on a mission to revolutionize the mortgage origination business by supporting, growing and aggressively innovating new and existing products including the popular AIVA® artificial intelligence solution and the comprehensive Empower® Loan Origination Platform.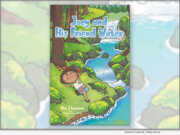 Product Launches: -- In Ellen J. Lewinberg's current picture book, "Joey and His Friend Water" (ISBN: 978-0228881698; May 2023), Joey, the main character in the book, finds that he is able to talk to the water in a stream behind his house. Joey finds it hard to believe that he is talking to and learning from Water, and keeps checking the ideas that Water is presenting to him.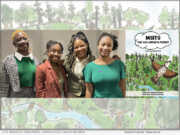 Product Launches: -- Fostering their continued efforts to create innovative programs to lead the charge in building a more sustainable future, the HBCU Green Fund, founded by environmental leader, Felicia Davis, has launched a self-titled publishing brand. Their first release, "MSITU: The Old-Growth Forest," is written by three women in STEM, Spelman college students and alumna, Serena Echols, Imani Blue and Nia McKenzie, and illustrated by Niara Powell.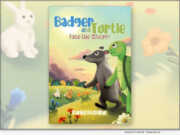 Product Launches: -- Relationships, marriage, and parenthood-these beautiful connections often come with their share of challenges. Dan McMillan, a therapist and psychologist based in Alberta, Canada, witnessed the struggles that can plague relationships. He recognized the need to shed light on a common hurtful pattern that couples often find themselves in. This realization led to the creation of his debut picture book, "Badger and Turtle: Face the Storm" (ISBN: 978-0228888116)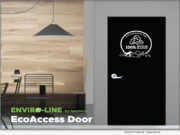 Product Launches: -- Senneca and their family of brands is committed to continuous improvement to minimize its environmental footprint and inspire others to do the same. To reduce ecological impact, action has been taken to decrease waste, reuse materials and recycle where possible. Chase Doors is proud to announce the launch of their first environmentally sustainable product, the EcoAccess door.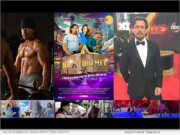 Product Launches: -- On September 13, 2023, Regal Theatre in North Hollywood will be the site of an event that promises to be nothing short of spectacular. The Premiere/Prescreening of "The Next Big Hit," a martial arts musical comedy, is the brainchild created by Zak Lee Guarnaccia, a world-class martial arts veteran with over 40 years of experience in the entertainment industry from Italy to the USA, and founder LightRow Productions.