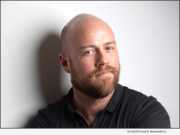 Advertising NEWS: -- Out Leadership, the only business organization working globally to promote LGBT+ equality is delighted to announce that Chris Frederick is joining the leadership team. This follows a three-month strategic review of the organization as it approaches a decade in business and is prompted by strong growth.
Product Launches: -- On November 1, 2019 Prime Retail Services launched a new division focused on providing low-voltage and network integration solutions. The division, Prime-Net, will expand the company's current management of low-voltage scopes to include self-performing technicians and the core ability to execute diverse network integration programs in the retail industry.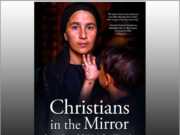 Advertising NEWS: -- "Christians in the Mirror," a first-of-its-kind independent documentary produced by Joshuacord, Inc. and In Altum Productions, takes a hard look at how America and the West have not been very involved in the global persecution of Christians. The producers say they're creating a social media marketing plan for this indie film that interviews Christians from the Middle East, Africa and Asia.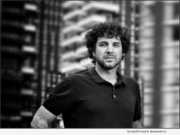 Advertising NEWS: -- Fanplayr, a leader in targeted ecommerce conversion solutions, announced it has opened a new corporate hub in Mexico City. Located in the prestigious Polanco district, Fanplayr's headquarters for Latin America (LATAM) has been in operation since September.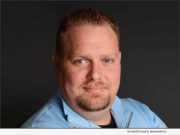 Advertising NEWS: -- Chicago Illinois area's William Madden, co-founder and senior partner of Whole Brain Consulting, is scheduled to present at The Hatchery from 6 to 7:30 p.m. on December 2, 2019.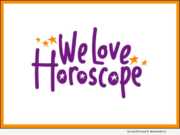 Product Launches: -- We Love Horoscope, a leading maker of premium astrology related gifts and collector items, announced today the official launch of its internet store and the plan to celebrate with a giveaway and big sale.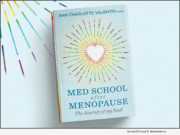 Product Launches: -- In "Med School after Menopause, The Journey of my Soul" (ISBN: 978-0578526300; $14.99 Divine Publishing, Nov. 2019) author Ann Charlotte Valentin shows the reader that it is never too late to transform one's life path. By sharing stories from her own life, she helps the reader identify how their own perception affects them in different situations.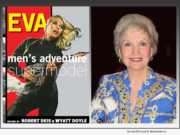 Product Launches: -- The latest installment in the acclaimed Men's Adventure Library series from editors Robert Deis and Wyatt Doyle, "Eva: Men's Adventure Supermodel" (ISBN 978-1943444397) has been released. The book chronicles model, pin-up, and actress Eva Lynd's remarkable career.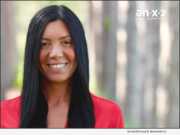 Advertising NEWS: -- Nicole Farber, CEO of digital marketing agency ENX2 Marketing in Dallas, Pennsylvania, was recently named to the National Small Business Association (NSBA) Leadership Council.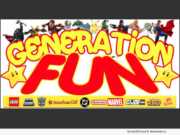 Product Launches: -- The Generation Fun Toy Store, which houses a massive selection of collectible toys also offers the state's largest collection of the 'Masters of The Universe' series. With collectibles for older generations, newer generations and everything in between.