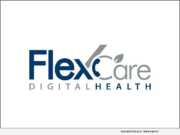 Advertising NEWS: -- With more than 3,000 entries from around the globe, The Academy of Interactive and Visual Arts just announced the winners of its 16th Annual w3 Awards. FlexCare Digital Health, a leading provider of online and on-demand healthcare delivery, brought home a total of four awards and was recognized in the Mobile Apps and Mobile Features' categories.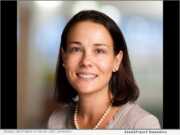 Advertising NEWS: -- SeQuel Response is pleased to announce that Jody Johnson, CFO/COO, was selected for the 2021 Women in Business award by the Minneapolis/St. Paul Business Journal. After receiving hundreds of nominations, the Business Journal recognizes just 50 women who have demonstrated outstanding professional achievements, leadership qualities and community contributions throughout the Twin Cities.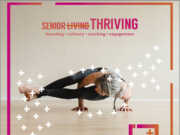 Product Launches: -- 3rdPlus launches today with a mission to make aging better and help break societal and internalized ageist stereotypes by offering transformational services to support communities that serve today's modern elders.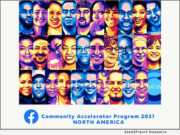 Advertising NEWS: -- South Bay Mommies & Daddies, a popular Los Angeles area community platform for parents that boasts nearly 8,000 members, is rebranding and expanding as Local Anchor after being selected for the 2021 Facebook Community Accelerator Program.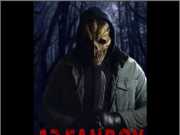 Product Launches: -- 13 Fanboy LLC announces: After 12 years without a "FRIDAY THE 13TH" film, fans are hungry for new blood. Enter Deborah Voorhees (yes, that is her real name), star of "FRIDAY THE 13TH part 5," and director of the October 22, 2021 horror film "13 FANBOY."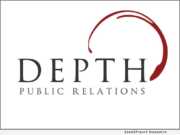 Advertising NEWS: -- Depth Public Relations, Inc. (DepthPR), a leading provider of consultative marketing, public relations and reputation management services for mortgage fintech innovators, the residential finance industry and technology for emerging regulated markets (regtech) is celebrating the 15th anniversary of its launch during the Mortgage Bankers Association's Annual Convention & Expo 2021 in San Diego.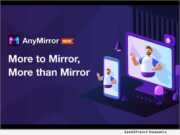 Product Launches: -- iMobie Inc., an innovator dedicated to enhancing software technology in the consideration of users' convenience in digital life for more than 10 years, released a fantastic mirroring application - AnyMirror. This tool enables users to mirror Android & iOS screens, audio, cameras, and microphones and stream as many devices simultaneously with different content as they need.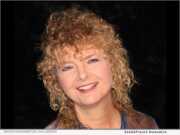 Product Launches: -- Bijoux Music Group LLC announced Sue Larsen's next pop single, "You Will Always Be There" is being released today, under the Bijoux Music Group LLC label and produced by Sue Larsen. It can be found on Spotify, Apple Music, Amazon Music, Pandora and all other streaming platforms. It is also available on Amazon and the iTunes Store for download as a mp3.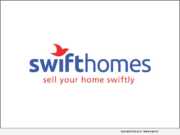 Advertising NEWS: -- Today, Swift Homes announced a partnership with Radio One on a multiplatform marketing campaign across multiple markets in the United States to help build awareness of Swift Homes' benefits and seller-friendly offerings that are available to consumers who are looking for real estate advice and services.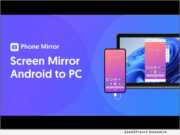 Product Launches: -- Tenorshare has proudly announced that it has launched new app called Tenorshare Phone Mirror. Phone Mirror is an industry-leading software solution that can help users mirror their Android screen and display on a bigger screen easily.