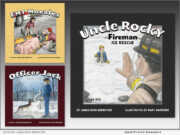 Product Launches: -- J2B Publishing announces the release of "Uncle Rocky - Fireman #10 - Ice Rescue" (ISBN: 978-1954682160), authored by James Burd Brewster. It's the 10th Uncle Rocky - Fireman book in the "Glad to do it!" children's series and is illustrated for kids aged 3-7. The series honors first responders by retelling true-life emergency response stories through the eyes of its characters: Uncle Rocky - Fireman, Officers Jack and Kate and EMT Morales.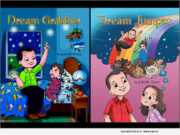 Product Launches: -- "Dream Grabber" and "Dream Jumper," the magical and heartwarming books that have changed bedtime rituals for children everywhere, are now available to purchase in soft cover. From Emmy Award-Winning TV Producer and Writer John R. Green, the two companion pieces have been met with remarkable praise and gained an instant fan base with children and grown-ups alike.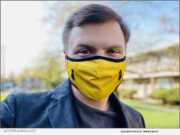 Product Launches: -- Aaron Ozee, celebrity author of the bestselling children's book, "Regulus" (ISBN: 978-1387010790), and esteemed director of the "Regulus" movie, has partnered with Vistaprint to launch a collection of masks which feature his infamous rat king character to protect families during the COVID-19 pandemic.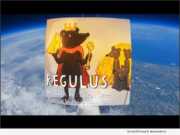 Advertising NEWS: -- Space is an uncharted frontier equipped with mysteries beyond our understanding of what is or will ever be possible. Aaron Ozee, bestselling author of notable children's book, "Regulus" (ISBN: 9781387010790), has partnered with Orbit Pics to launch a printed copy of his book into space. (VIDEO)