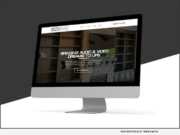 Advertising NEWS: -- 95Visual is pleased to announce the launch of SCV Audio Video's new website: scvaudiovideo.com. The old website did not capture just how remarkable their services are in the audio-video field.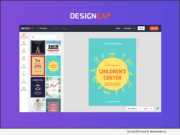 Product Launches: -- DesignCap, an all-in-one online graphic design platform from PearlMountain Limited, today released version 1.2.0 - a major update that makes visual designs for social media, blogs, and other marketing presences achievable for anyone.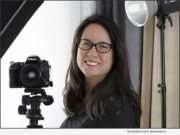 Advertising NEWS: -- Glynns Thomas of Glynns Thomas Portraits LLC in El Dorado Hills, California has earned the Certified Professional Photographer (CPP) designation from Professional Photographers of America (PPA).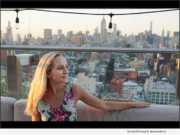 Advertising NEWS: -- Ever wondered who's behind the camera when scrolling through influencers' Instagram feeds? Victoria Brewood, owner of InfluencerPhotographer.com, makes a living taking photographs for influencers, bloggers and tourists who are in need of Insta-worthy photos in The Big Apple. Today she reveals her most popular locations for Instagram photos in New York City.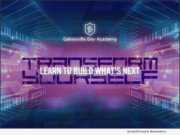 Product Launches: -- Gainesville Dev Academy, a Florida company that offers professional advancement training for Web and Mobile application development, has announced today the launch of an Income Share Agreement program. Through this program, Gainesville Dev Academy will now offer students the ability to undergo training and pay their tuition only when they have completed the program and have achieved gainful employment.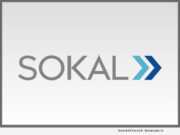 Advertising NEWS: -- Sokal Media Group, an automotive advertising agency, and Webstreak LLC, a digital advertising agency, today announced they have entered into an agreement to merge the companies and resurface overnight as one of the largest full-service automotive agencies in the country. With the merger comes a new name. Moving forward, the company will simply be known as "Sokal."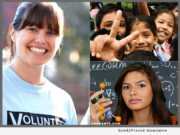 Advertising NEWS: -- Neotrope, a California-based marketing, branding, entertainment, publishing and technology firm founded in 1983, today announced the eight U.S. 501(c)(3) charities selected for its annual J.L. Simmons Nonprofit PR Grants program for 2018/19. With this year's Grant, each charity will receive up to $2400 in services including PR, marketing and social media promotion.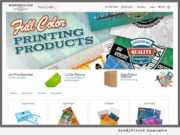 Product Launches: -- In today's business environment with increasing competition from internet companies Greenwood Village based Catch Fire Marketing has announced the launch of its Bcardsnow.com internet-based printing platform.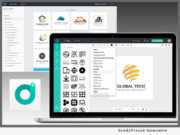 Advertising NEWS: -- Today PearlMountain celebrated the release of the latest version of their logo design tool - DesignEvo 2.5, which offers over 5,000 templates, a brand new GUI, and other significant improvements to make the logo creation quicker and simpler than ever before.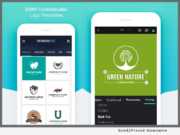 Product Launches: -- DesignEvo, which helps anyone to customize a compelling, unique logo in minutes, brings out its iPhone version, DesignEvo 1.0, that allows users to create a custom logo design on their iOS device, PearlMountain announced today. With its launch, users can quickly select the preferred design from 3500+ templates and then customize it into professional logo designs with powerful editing tools and various art resources.