Tags
Construction and Building
Tag: Construction and Building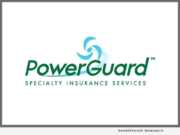 Product Launches: -- PowerGuard Specialty Insurance Services - a renewable energy program manager based in the United States - announced today the availability of a unique, first of its kind, insured full-system warranty for residential solar installations, including solar panels, wiring/leads and inverters.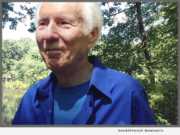 Advertising NEWS: -- The EraNova Institute today announced a special report, "In the Cloud, Our Buildings and We Can Fly - Toward a Smart, Green Life." Dick Samson, Director of EraNova and author of the report, says "Buildings need to get smart if society is to get green."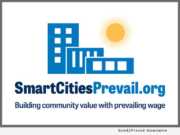 Advertising NEWS: -- According to California's Housing and Community Development Department (HCD), the golden state must dramatically increase the productive capacity of its residential construction sector in order to create enough new housing to improve affordability. However, new research released today by Smart Cities Prevail shows the industry has failed to make the investments necessary to compete for the more than 200,000 new workers necessary to meet this ambitious goal.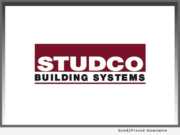 Product Launches: -- Tall buildings, much like tall trees, sway in windy conditions, says Studco Building Systems. This is caused by a phenomenon known as vortex shedding. Vortex shedding occurs when wind runs into a tall building and the wind is "split" into two separate air streams around the building.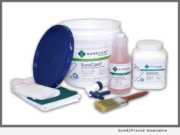 Product Launches: -- SureCoat Systems today announced that the launch of their newest gallon and half-gallon SureCoat and SureSet Repair Kits are now available on Amazon. As a result, thousands of contractors and DIY-ers across the country will now have access to these repair kits.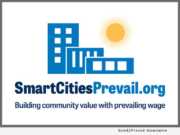 Advertising NEWS: -- Smart Cities Prevail today released a series of new TV advertisements on prevailing wage laws, part of a multi-state public information campaign launching in California and New Mexico. "HT Tran" tells the story of an Iraq War veteran who came home after being wounded in combat to found the award winning general engineering firm Anvil Builders.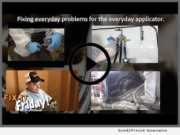 Product Launches: -- SprayWorks Equipment Group, LLC, a spray foam and coatings equipment company, has launched a new video series for contractors. The new series of short videos, aptly named "Fix-It Friday," is hosted by polyurethane equipment experts with decades of experience: John Davidson and Dave Penta.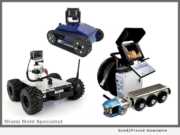 Product Launches: -- South Florida mold removal co., Miami Mold Specialist, integrates state of the art robotics into new line of upgraded mold inspection and mold removal equipment. Cutting edge robotics and mold inspection? Remaining on the edge of technological innovation within the indoor air quality and mold remediation industries is what Miami Mold Specialist well specializes in.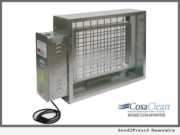 Product Launches: -- CosaTron, a global supplier of air purification equipment to the commercial and institutional markets for six decades, announces the introduction of its CosaClean product line into the residential market. Made in the United States, the CosaClean product is being released for consumer shipments starting May 2017.