Tags
Construction and Building
Tag: Construction and Building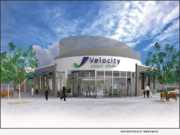 Product Launches: -- Velocity Credit Union, a fixture of the Austin financial scene since 1947, has begun site preparation for its new branch office in downtown Austin. To be located on the southeast corner of 12th and Sabine Streets, the new facility is being built immediately across Sabine Street and just to the east of Velocity's current downtown location (610 E. 11th Street).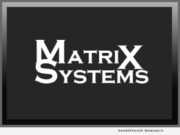 Advertising NEWS: -- Matrix Systems announces the launch of its redesigned website. The site has been updated with a new look and feel that incorporates the latest features of online web design, as well as optimizing the site for mobile devices such as phones and tablets.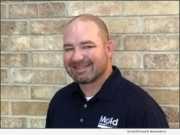 Advertising NEWS: -- Mold Inspection Sciences Texas, one of the state's largest mold inspection and testing companies, is proud to welcome new hire Chris Gardner to its staff. Chris will play a vital role in securing new business development leads and nurturing commercial customer relationships.
Product Launches: -- On November 1, 2019 Prime Retail Services launched a new division focused on providing low-voltage and network integration solutions. The division, Prime-Net, will expand the company's current management of low-voltage scopes to include self-performing technicians and the core ability to execute diverse network integration programs in the retail industry.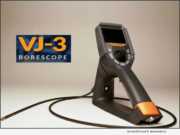 Product Launches: -- ViewTech Borescopes will exhibit at 2019 PowerGen International from November 19-21 at the Ernest N. Morial Convention Center in New Orleans. ViewTech sales consultant Joel Greene will conduct live demonstrations of the newly released VJ-3 video borescopes.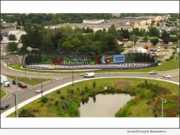 Advertising NEWS: -- The Flemington, NJ Land Use Board has approved a Gateway Monument with a living wall to be constructed at the Flemington Circle on Route 202. This decision was rendered at the Board's bi-monthly meeting on October 22. The Monument will be constructed in a public private partnership with Catalyst Experiential.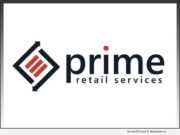 Product Launches: -- Prime Retail Services will be presenting certificates to their two graduates from their in-house leadership training called L.E.A.D. (Leadership Empowerment and Development). Prime is now in the process of developing what they are calling L.E.A.D. 2.0 which will be an online self-directed training program for all employees from field techs to the leadership team.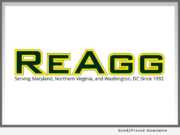 Product Launches: -- ReAgg, a leader in the aggregate transportation industry, announced the launch of services to move heavy equipment and rentals. ReAgg's heavy equipment moves and rentals include service to the construction industry. ReAgg's experience with over 30 years working with the construction industry helps contractors, government agencies, developers, and more within the Metro Baltimore, Washington D.C. and Northern Virginia areas.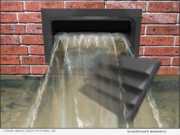 Product Launches: -- It's time to prepare for more downpours warns NOAA (Climate.gov). Heavy rain has increased across most of the United States, and is only likely to continue to do so. In fact, climate change is projected to increase the size of the flood plain by as much as 45% in the next 100 years. A new flood vent introduced by Crawl Space Door Systems, Inc. can help concerned home and business owners protect their property and save money too.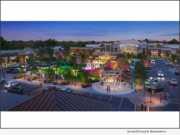 Product Launches: -- U.S. Properties Group announces the Grand Opening celebration of the new Center Stage plaza at The Streets of Indian Lake shopping center in Hendersonville, Tennessee on Thursday, June 13, 2019 from 4-7 p.m.