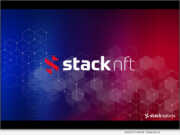 Product Launches: -- Stack Sports - the global technology leader in sports software solutions, announces the launch of StackNFT, a groundbreaking NFT platform designed specifically for athletes to create, decorate, and mint their own NFTs in a secure and straightforward manner. This first-of-its-kind platform offers youth sports families the unique opportunity to engage with the world of NFTs, just like the professional athletes they admire.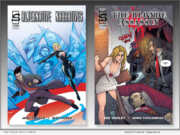 Product Launches: -- Since he was 12 years old, Jake Tinsley has written and promoted his own professional comic books. Now, the 28-year-old Jake is debuting a brand new adult horror title "ALTERNATIVE NARRATIVES" which is being sold in a powerful Kickstarter, side-by-side with "THE BLONDE ASSASSIN" title written by his father Ben Tinsley. The father and son comprise the TINSLEY BOYS writing team.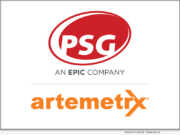 Product Launches: -- Artemetrx®, the industry's most preeminent platform for integrated drug cost management, is now even more robust with the launch of its new module, Artemetrx Extend™. With greater insights and analytics, Artemetrx Extend is a custom reporting tool that provides unparalleled data access through its user-friendly platform.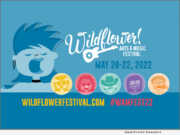 Product Launches: -- Presented by the City of Richardson, The Wildflower! Arts & Music Festival will return as a live festival May 20-22, with tickets on sale today. Festival attendees will enjoy a variety of musical performances from both local legends and internationally renowned artists, a battle of the bands, a songwriters contest, a silent auction, culinary offerings from food vendors from throughout Dallas-Fort Worth, kids activities and more.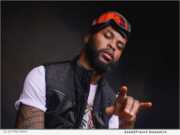 Product Launches: -- DJ Expression, also known as Peter O Okeke, has vowed to make a difference and to add value to the music industry by pushing the AfroBeat genre. Nigerian-born, this musical artist has developed a unique style where he's created a signature blend of mixes and sounds. Now, he's excited to announce a new mixtape to drop this week - "Traffic Light" (AFROBEAT Vol. 14).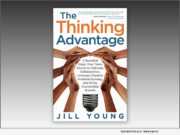 Product Launches: -- Many employees believe they aren't being paid to think. In "The Thinking Advantage," author Jill Young shares the dynamic algorithm for creating and building a strong company. When everyone at the company is really thinking, miraculous changes can happen!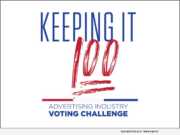 Advertising NEWS: -- With Election Day less than a month away, and early voting beginning on October 13, in a nonpartisan effort, Alpha Business Images (ABI), has rolled out the Keeping It 100 Challenge to spread the message of encouraging voter participation with the help and talent of peers in the advertising industry.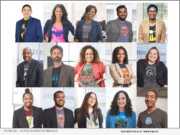 Advertising NEWS: -- Dallas-Fort Worth-based marketing agency Alpha Business Images, LLC (ABI) has been named to the Adweek 100 Fastest Growing Agencies List - and as one of the Top 5 Fastest Growing US Agencies in the Southwest.
Product Launches: -- Jill Young, founder of Dallas-based TractionFirst, uses her experience to teach business owners how to grow and thrive. "The Courage Advantage: 3 Mindsets Your Team Needs to Cultivate Fierce Discipline, Incredible Fun, and a Culture of Experimentation" (ISBN: 978-1647462819) began as a result of a question asked by a new client, "I know why this coaching will work. What do you think is happening when it doesn't work?"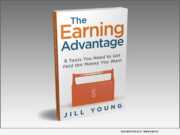 Product Launches: -- Jill Young, author, speaker, and founder of TractionFirst releases a new book providing bosses a way to help their employees earn more. Most employees lack clarity about how their performance connects to the value they create for their company. "The Earning Advantage" (ISBN: 978-1647462758) is a unique resource for employees to earn more money while promoting their company's growth.