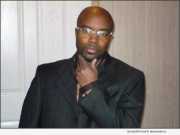 Product Launches: -- Inspired by the mathematical standard PI, Gary Neal, Jr., author, "A Healthy Slice of PI: Food for Thought," is helping people to identify, manage and thrive off real-life situations by providing a unique insight into why people become who they are. He's also the founder of Pride and Egoos, a clothing and wearable accessories company.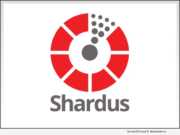 Product Launches: -- The Shardus Project (Shardus.com) continues to gain momentum with their state sharding solution and will be the first team in the world to demonstrate linear scaling functionality on a decentralized blockchain network at their Q3 update event on Saturday, October 19th in Dallas at the Emerging Technology Summit in Dallas, Texas.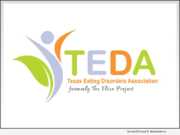 Advertising NEWS: -- The board of directors for The Elisa Project, a non-profit organization whose mission is to fight eating disorders through education, support and advocacy, announced today the changing of the organization's name to Texas Eating Disorders Association (TEDA).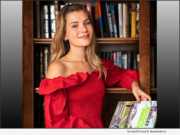 Product Launches: -- Just in time for National Bullying Prevention Month, "Mr. Gringle's Magical Wheelchair" (ISBN: 978-1612543154) by Natalie Gonchar, is a new book scheduled to release on September 24, 2019. The book has already won the Gold Mom's Choice Award.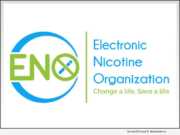 Advertising NEWS: -- The Electronic Nicotine Organization (ENO) - EnoughNic.org - is leading the social media fight against youth nicotine addiction and e-cigarette usage. It was recently granted Non-Profit status under Section 501(c)(3) by the Internal Revenue Service, making donations to it tax deductible.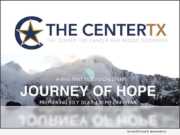 Product Launches: -- The Center for Cancer and Blood Disorders will debut its documentary series, "Journey of Hope," Saturday, July 20, 2019 at 4:30 p.m. on WFAA - TV Channel 8 to showcase the inspiring stories of North Texans and their battles against cancer.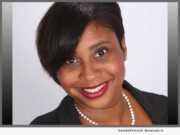 Product Launches: -- New to Dallas, the Professional Business Women's Network (PBWN), is hosting its first event - "Success Has No Boundaries" - from May 31 through June 2 at the Hilton Dallas/Plano Granite Park: 5805 Granite Pkwy, Plano, TX. Just 25 minutes from Dallas-Fort Worth International Airport, and situated near The Shops at Legacy, this contemporary hotel offers easy access to numerous dining, shopping and entertainment opportunities.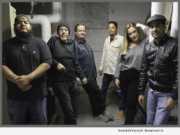 Product Launches: -- 4818 Records announced today that Texas based band, The McGrath Project is following up its last massively successful record which sold over 500,000 units worldwide with a new chart climber entitled, "Closet Full of Skeletons."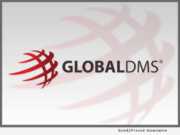 Product Launches: -- MBA's Technology Solutions Conference & Expo: Global DMS, a leading provider of cloud-based valuation management software, today announced the official rollout of SnapVal(TM), an automated solution that utilizes the property address to return a guaranteed price on any residential appraisal in the U.S.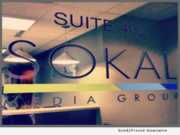 Advertising NEWS: -- Sokal Media Group has opened yet another new pristine office -- in Dallas, Texas. Hired as the new VP of Operations, John McKay will step in to his new role as the agency continues to expand. Accumulating years of experience, Mr. McKay previously worked as the General Manager of Spectrum cable (formerly Time-Warner cable) in Raleigh N.C., and most recently in Dallas.