Tags
Education and Schools
Tag: Education and Schools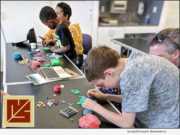 Product Launches: -- Nayah Solutions, Inc., an educational training company, announces the launch of Nayah STEAM for Kids, a free calendar that lists science, technology, engineering, art, and mathematics (STEAM) events in the San Francisco Bay area.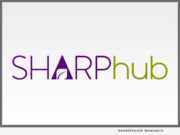 Product Launches: -- SHARPhub, an initiative piloting at the University of Kansas, has selected its first cohort of nine companies that will receive one-on-one help preparing proposals for research funding through the federal SBIR/STTR programs.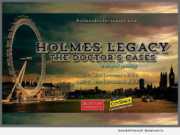 Product Launches: -- Sherlock Holmes fans! Boston University writers created a new TV series based on Stephen King's "The Doctor's Case" short story. "Holmes Legacy: The Doctor's Cases" is a six-episode drama about an older Dr. John Watson, who uses his memories of Sherlock Holmes to foil a new Moriarty and protect present-day London. Experience the live staged reading by professional actors at WBUR's CitySpace from 12-3 p.m. on April 27-28, 2019.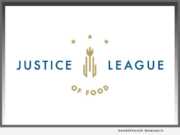 Product Launches: -- The Justice League of Food will welcome supporters, partners, community leaders, and the general public to a Grand Opening & Ribbon Cutting Celebration. Guests will include Governor Kim Reynolds.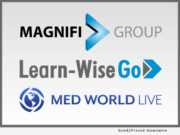 Product Launches: -- Magnifi Group, Inc. has announced the release of an Application Program Interface (API) between its eLearning Learn-WiseGo platform and the Med World Live video delivery platform. This integration allows authorized sales trainees to view Med World Live videos directly in their Learn-WiseGo content library.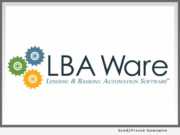 Advertising NEWS: -- LBA Ware(TM), the leading provider of automated compensation software and systems integration solutions for mortgage lenders announced its fiscal sponsorship of the Greater Macon Chamber of Commerce's Young Entrepreneurs Academy (YEA!), an innovative program that transforms local middle and high school students into real entrepreneurial successes.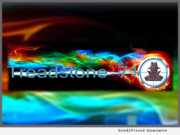 Product Launches: -- Treadstone 71 announced today a revolutionary new model for building cyber intelligence programs while certifying staff. The Cyber Intelligence 12-Month Online Subscription Program guides organizations in their intelligence program build through online lectures, demonstrations, and templates covering the intelligence life-cycle and beyond.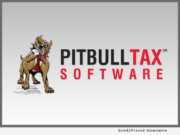 Product Launches: -- PitBullTax, The Leading IRS Tax Resolution Software provider for CPAs, Enrolled Agents and Tax Attorneys received accreditation to be a Continuing Education Provider for tax professionals who are involved in IRS tax resolution and for those who plan to practice in this lucrative specialty. This is yet another milestone in a long history of accomplishments for PitBullTax, and another example of how this company maintains its dominant position in the tax resolution arena.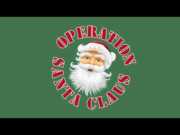 Advertising NEWS: -- Twenty-four Midwestern State University (MSU Texas) Marketing Students challenged themselves to collect OVER 800 Bikes and raised over $40,000 for the annual Operation Santa Claus to bring money and bikes to Houston Area effected by recent hurricanes, but also for the local Wichita Falls Community.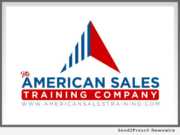 Product Launches: -- The American Sales Training Company (AST), a sales training consultancy specializing in sales training courses and programs for businesses, launches its sales training programs in the United States, United Kingdom, and the Netherlands. The company will focus its bespoke sales training courses on businesses and business professionals that have an increased need for more formal sales and soft-skills training.