Tags
Environment and Ecology
Tag: Environment and Ecology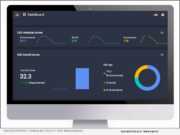 Product Launches: -- ESG Enterprise, today announced the launch of the world's first Carbon Neutrality Risk Management solution. As more companies trend towards pledging net zero emission by 2050, the carbon neutrality solution will become increasingly needed. The ESG Enterprise SaaS is designed to stay ahead of this trend by providing a solution to create a future-fit carbon neutrality management system.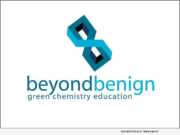 Product Launches: -- Beyond Benign, a green chemistry education nonprofit, today announced the launch of its Green Chemistry Commitment (GCC) 25x25 Initiative, working to ensure that 25 percent of graduating chemists in the US have a background in green chemistry by 2025 with the support of Beyond Benign partner Dow (NYSE: DOW).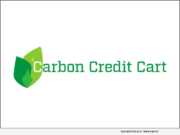 Product Launches: -- Carbon Credit Cart LLC today announced a new service that provides an easy and affordable way for consumers to purchase carbon credits for themselves or to give as gifts. Carbon Credit Cart offers the simplest way to balance carbon-generating activities at home, work, and from leisure activities with carbon credits that fund registered carbon mitigation projects.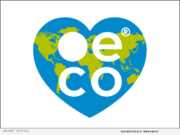 Advertising NEWS: -- The time is now. planet .ECO® affirms that environmental justice is social justice and is illustrating that belief through its creation - .ECO, a transformative brand that unites individuals and organizations committed to combatting climate change. .ECO empowers digital eco like no other product or service by helping consumers, brands and advocates to globally advance sustainability solutions.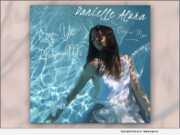 Product Launches: -- Who doesn't like watching fluffy polar bears, monkeys in natural hot springs, and koalas? Custom couture made out of single use objects? The official music video for "Can You Hear Me" By Danielle Alura is very eye-catching and creates an amazing picture for Mother Earth; fluffy, fashionable and factual all at the same time.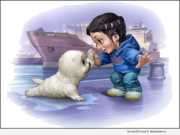 Product Launches: -- Haibu is an award-winning series of books, films, cartoons and video games that promotes wildlife conservation around the world. Haibu has partnered with the U.S. Department of State's Bureau of Oceans and International Environmental and Scientific Affairs (OES) on Zoohackathon, a global competition to develop new and innovative technology tools to fight wildlife trafficking.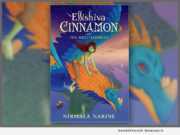 Product Launches: -- Vanadala Publishing, a division of NNGL, announces the publication of "Ellishiva Cinnamon and The Sixth Element" (ISBN: 978-0996207126, paperback), a novel of environmental stewardship, by best-selling author, social responsible entrepreneur, humanitarian and global lifestyle television host, Nirmala Narine.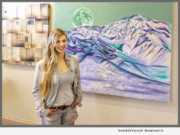 Product Launches: -- Mojave National Preserve is presenting "Earth Through Time: Providence Mountains and the Mojave National Preserve," a solo, mixed media exhibition of paintings, etchings and installation art at the Desert Light Gallery, Kelso Visitors Center, by nationally celebrated National Park Service Artist in Residence, Britney Penouilh.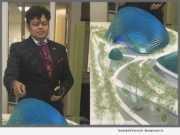 Product Launches: -- Delivering the inaugural Black History Month welcome remarks, Bay Ecotarium and Smithsonian Affiliated Aquarium of the Bay President and CEO, George Jacob shared his vision for the $260 million Climate Literacy and Ocean Conservation Living Museum in the making in San Francisco.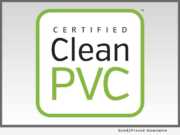 Product Launches: -- Clean PVC LLC, an environmental consulting organization, today announced the launch of its Clean PVC(R) Certification program. The program identifies flooring, wallcovering, upholstery, and other PVC-based products that have been found safe via REACH compliance for use in sustainable building projects. REACH is a regulation adopted to improve the protection of human health and the environment from risks posed by chemicals.