Tags
Family and Parenting
Tag: Family and Parenting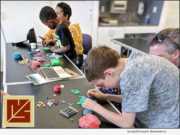 Product Launches: -- Nayah Solutions, Inc., an educational training company, announces the launch of Nayah STEAM for Kids, a free calendar that lists science, technology, engineering, art, and mathematics (STEAM) events in the San Francisco Bay area.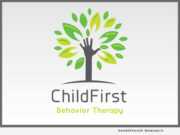 Advertising NEWS: -- ChildFirst Behavior Therapy, a local provider of progressive ABA therapy for children affected by autism, announced today that it has sponsored the upcoming Autism Speaks Walk on Chicago's North Shore on April 28, 2019.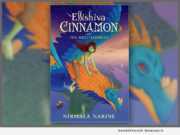 Product Launches: -- Vanadala Publishing, a division of NNGL, announces the publication of "Ellishiva Cinnamon and The Sixth Element" (ISBN: 978-0996207126, paperback), a novel of environmental stewardship, by best-selling author, social responsible entrepreneur, humanitarian and global lifestyle television host, Nirmala Narine.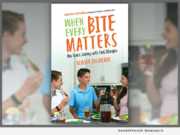 Product Launches: -- Teens with food allergies are at the greatest risk of suffering a fatal reaction. Fifteen-year-old Olivier Deldicque is on a mission to change that. His new book, "When Every Bite Matters: One Teen's Journey with Food Allergies" (ISBN: 978-0578418537; Pop Fly Publishing) outlines life saving tips and advice for teens coping with food allergies.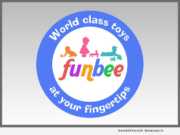 Product Launches: -- Funbee Toys is a one-of-a-kind toy library in the greater Sacramento area that also serves as a meetup for families with babies to preschoolers. The Funbee Toys Events meetup is the RSVP site for toy pick-ups as well as other community events such as potluck picnics, and outings to child-centered locations.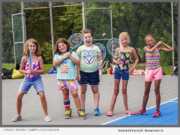 Product Launches: -- Brainy Camps Association, which provides camps for children with chronic health conditions, announced that it will be launching a family camp for youth with celiac disease in summer 2019. Adding to its consortium of 12 condition-specific camps, Be Gluten Free Family Camp, or BG Free for short, was founded in conjunction with the Gastroenterology Department of Children's National Health System.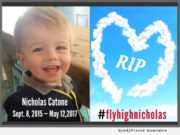 Advertising NEWS: -- This week, the non-profit Learn The Risk launched five billboards on the East Coast, including New York and Boston, honoring Nicholas Catone, a healthy 20-month old boy who lost his life to vaccines. The five-city billboard campaign aims to raise awareness of vaccine side effects, including death.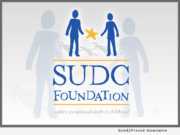 Product Launches: -- The Sudden Unexplained Death in Childhood (SUDC) Foundation is pleased to announce the launch of its affiliate in the United Kingdom, SUDC UK. The SUDC Foundation, which is based in the United States, serves over 800 families in 18 countries who have experienced the unique challenges and unanswered questions that follow a sudden, unexpected and unexplained loss of a child.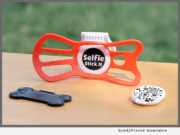 Product Launches: -- Get in the picture with your pets using Pet Selfie Stick-It, a new invention from Fromm Works, Inc. that conditions pets to look at a smartphone located up to 20-feet away. Utilizing Pavlovian conditioning the kit includes a treat tray that holds the pet's favorite treat.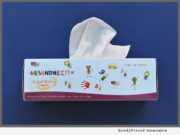 Product Launches: -- Every sneeze, big or small deserves a vehement "Gesundheit!" The word Gesundheit is German and is used to wish Good Health, especially after someone sneezes. A Good Health Company, Inc. is excited to introduce their new and first product "Gesundheit!" facial tissue, along with its slogan "The Good Health Experience."