Tags
Family and Parenting
Tag: Family and Parenting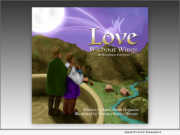 Product Launches: -- Adam Swain Ferguson, founder, Purple Fox Entertainment, is a creative producer and author. His new book release, "Love Without Wings: An Adoption Fairytale" (ISBN: 979-8986768014), was inspired by a true story - his own story - and celebrates diverse families made complete through adoption. It's scheduled to be released during National Adoption Month on November 19, National Adoption Day.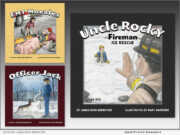 Product Launches: -- J2B Publishing announces the release of "Uncle Rocky - Fireman #10 - Ice Rescue" (ISBN: 978-1954682160), authored by James Burd Brewster. It's the 10th Uncle Rocky - Fireman book in the "Glad to do it!" children's series and is illustrated for kids aged 3-7. The series honors first responders by retelling true-life emergency response stories through the eyes of its characters: Uncle Rocky - Fireman, Officers Jack and Kate and EMT Morales.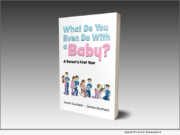 Product Launches: -- "What Do You Even Do With A Baby? A Parent's First Year" (ISBN: 978-0228869689) is a book aiming to demystify parenting so people can make well-informed decisions about becoming one. Authors Sarah and James Dunham struggled with the lack of a clear picture of what life would be like on the other side of the umbilical cord. "It doesn't get talked about openly."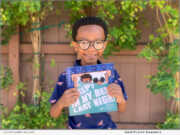 Product Launches: -- Seven-year-old author, Sammy Wallace, will release his debut rhyming children's picture book, "I Slept in My Bed Last Night" (ISBN 979-8985784404; WF Publications), on May 2, 2022, in conjunction with Children's Book Week.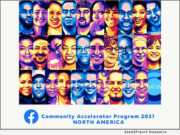 Advertising NEWS: -- South Bay Mommies & Daddies, a popular Los Angeles area community platform for parents that boasts nearly 8,000 members, is rebranding and expanding as Local Anchor after being selected for the 2021 Facebook Community Accelerator Program.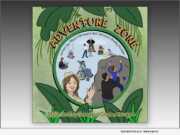 Product Launches: -- Authors Allison Klimowicz and Veronica Stanley-Hooper have written a children's book entitled "Adventure Zone" (ISBN: 979-8524737199). This book, written for parents and children from the ages of 6 to 12 years old, explains pediatric therapies in a fun, informative way.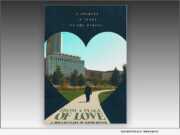 Product Launches: -- ByDam Multimedia announces its latest release: "From A Place of Love - My Adoption Journey," an award-winning documentary film from Writer, Producer, Director David Bynum.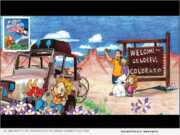 Product Launches: -- "Eli and Mort's Epic Adventures Colorado Summer Road Trip" by Elyssa Nager provides a captivating outlet for families interested in a Colorado road trip. The book, published by Resort Books Ltd, is ideal for children aged 3 to 12, brings to life favorite places to visit across the Mile High State.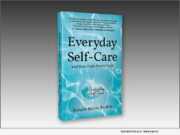 Product Launches: -- Launch Pad Publishing is releasing the first book in a new self-care series and it's the answer to caring for a child with high needs in our "sacrificial mom" culture. "Everyday Self-Care and Your High Needs Child" follows author Natalie Brobin's journey.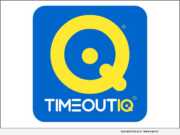 Product Launches: -- Kids' screen time has soared during the pandemic, yet parents are reluctant to restrict it because it's their primary way of learning, socializing and playing. TimeoutIQ has the solution. It helps parents to subtly manage screen time, and challenges kids with educational content at their grade level while playing games, watching videos or engrossed in social media.