Tags
Family and Parenting
Tag: Family and Parenting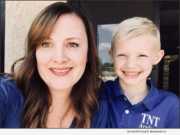 Product Launches: -- Pamela Barnett has not had it easy. While she describes her childhood as happy, her family was poor and there were periods of homelessness. Later on in life, she pre-maturely gave birth to twins, Parker and Abigail, who did not survive. However, it was these life events, and others, that served to provide strength rather than defeat.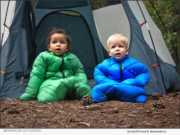 Product Launches: -- Morrison Outdoors, just 7 months removed from their launch campaign on Kickstarter, have brought their line of Little Mo Baby Sleeping Bags to over 60 REI locations across the U.S.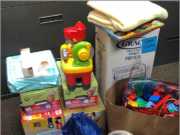 Product Launches: -- Helping Mamas Knoxville opened operations in December 2018 and has already distributed more than 5,000 essential items to children living in poverty in East Tennessee. Helping Mamas works by collecting baby items through donations from the community, corporations, and volunteers.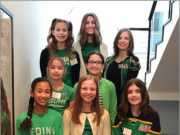 Product Launches: -- Fresh off a competitive community contest win, a team of young Edina women are investing their prize earnings in an event designed for teen girl athletes. The Her Next Play Edina Girls' Sports Summit will take place September 30, 2019 at Life Time Sport in Eden Prairie, Minn.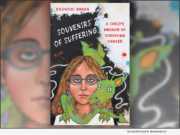 Product Launches: -- Author Dazhoni Green's book, "Souvenirs Of Suffering, A Child's Memoir Of Surviving Cancer" (ISBN: 978-1733293006; Prairie Stone Press) is published in timely conjunction with Childhood Cancer Awareness Month.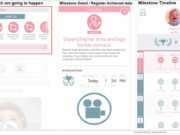 Product Launches: -- viv, Co. (CEO: Kyo Ueda) announced today that they are moving forward with the "BabyLook" project of "visualizing baby's mind" by using baby's facial expression and body information is going to release BabyLook:ver2.0; the application of predicting baby's development.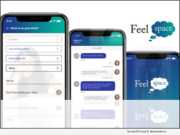 Product Launches: -- "Depression, isolation, bullying, anxiety, substance abuse, suicides, and school shootings are more prevalent today than ever before," said FeelSpace App creators, father and son co-founders, Aftab Jiwani and Amaan Jiwani, from FeelU, Inc.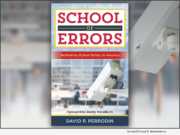 Product Launches: -- "School of Errors - Rethinking School Safety in America" (ISBN: 978-1475837445), authored by David P. Perrodin, Ph.D., and published by Rowman & Littlefield, is being touted as "the most honest book ever written about the $3 billion school safety industrial complex."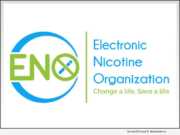 Advertising NEWS: -- The Electronic Nicotine Organization (ENO) - EnoughNic.org - is leading the social media fight against youth nicotine addiction and e-cigarette usage. It was recently granted Non-Profit status under Section 501(c)(3) by the Internal Revenue Service, making donations to it tax deductible.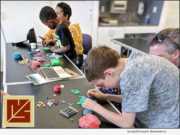 Product Launches: -- Nayah Solutions, Inc., an educational training company, announces the launch of Nayah STEAM for Kids, a free calendar that lists science, technology, engineering, art, and mathematics (STEAM) events in the San Francisco Bay area.