Tags
Family and Parenting
Tag: Family and Parenting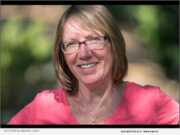 Product Launches: -- A captivating storyteller, Barbara Lane, hosts a new Podcast where she uses her powerful writing and storytelling skills to share Lucy's Story, a chronical in which she casts a five-year-old fictional character as the voice of the children she represents - a compilation of the true-life events experienced by the abused and neglected children the author has worked with over the course of her career.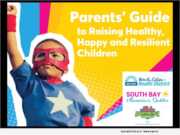 Product Launches: -- "Parents' Guide to Raising Happy, Healthy and Resilient Children," presented in partnership with Beach Cities Health District and South Bay Mommies and Daddies, is a five-part video series designed for parents of children ages 0-6.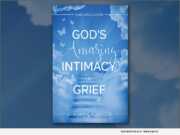 Product Launches: -- When Gina Marie Mordecki's daughter was raped and murdered, she prayed that her death would not be in vain. Her new book, "God's Amazing Intimacy in Grief" (ISBN: 979-8578563751), is the answer to that prayer. Mordecki's book is written to help heal the hearts of others who have experienced the tragic loss of a loved one.
Product Launches: -- Boston startup Rahoo Baby, a baby product company made up by a team of physicians and pediatric therapists, is launching "Rahoo U," an online classroom for parents. Launching January 25, Rahoo U teaches parents the most effective techniques for helping babies master the skills they need at each stage of development, and offers guidance on how parents can incorporate these techniques into their daily routines.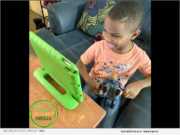 Product Launches: -- No Fear Café, a co-learning center located in the heart of Detroit, announced the launching of its new online community, "Ready to Learn Circles." Moms and business owners, Alicia McKay and Shanna Sansom, have partnered to launch "Ready to Learn Circles" which is a new virtual program that pairs qualified instructors with early learners ages 2-6, for live, remote, daily Circle Time sessions.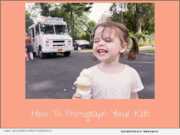 Product Launches: -- There's an old adage, "A picture is worth a thousand words," and Jane Goodrich, an award-winning, New York-based photographer, is ready to teach people how to create images of their kids that will speak for themselves. Her new online course, "How to Photograph Your Kids," teaches people how to take world-class images that will surprise and delight.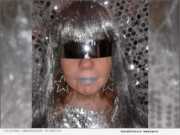 Product Launches: -- As we zoom into the future in 2021, we see first-hand that the universe is filled with limitless opportunities. There's a real competition in the "race for space," and Sandra Snowden, aka Celestina, Ambassador PLANETXXI, has just entered the race with plans of her own to create The Eco City of the Future on PLANETXXI.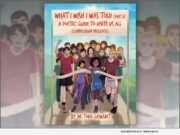 Product Launches: -- Author/Educator and Chiropractor based in Santa Monica, Dr. Todd Gewant, today announced the release of his 2nd book in the "What I Wish I Was Told" children's book series, "What I Wish I Was Told: Part 2: A Poetic Guide To Unite Us All" (ISBN: 979-8696235394).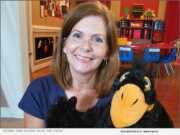 Product Launches: -- The best teachers truly care about their students' lives both inside and outside the classroom, and Denise Shields of Creative Kids Preschool -- and now also Creative Kids Virtual Preschool -- is proving that by her actions during the COVID-19 pandemic, according to a press release from the school.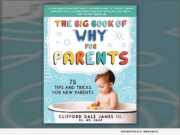 Product Launches: -- "The Big Book of 'Why' for Parents" (ISBN: 978-1510758162) authored by Clifford Dale James, III, MD, a board-certified Tennessee pediatrician, and published by Skyhorse Publishing, is an ideal resource for any new parent. It's filled with 75 tips and tricks to help new parents feel confident that they're doing the right thing.