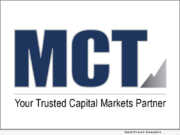 Product Launches: -- Mortgage Capital Trading, Inc. (MCT®), a leading mortgage hedge advisory and secondary marketing software firm, announced the release of BAMCO, a new marketplace for co-issue loan sales. Co-issue loan sales, also known as flow-based mortgage servicing rights (MSR) sales, are a three-way transaction involving the sale of loans to one of the agencies with a simultaneous sale of the MSRs to a separate third party.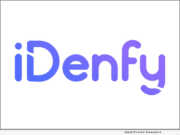 Advertising NEWS: -- An identity verification and fraud prevention startup, iDenfy, announced its new partnership with MGID, a global advertising platform. Using iDenfy's full-stack ID verification services will help MGID boost new registrations while securing the onboarding process.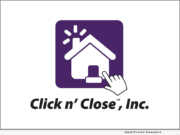 Product Launches: -- Click n' Close, a multi-state mortgage lender serving consumers and mortgage originators through its wholesale and correspondent channels, announces it has launched SmartBuy, a suite of loan programs designed to give low and moderate-income (LMI) homebuyers an advantage in today's heightened mortgage interest rate environment.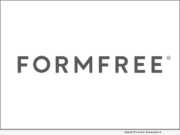 Product Launches: -- FormFree today announced the general availability of its Residual Income Knowledge Index, or RIKI. RIKI is an innovative method for measuring consumers' Ability-to-Pay (ATP) for mortgages and other loans based on monthly income and spending. When paired with traditional credit scoring models, RIKI offers lenders a more complete understanding of consumers' creditworthiness and creates homeownership opportunities for those with little to no credit history.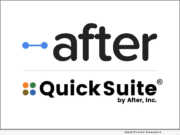 Product Launches: -- After, Inc., a global leader in post-sale customer experience technology, just announced the launch of QuickClaim®, a cloud-based, claims and returns management system. QuickClaim is one of five post-sale customer experience platforms that After, Inc. calls its QuickSuite.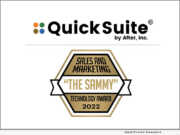 Advertising NEWS: -- After, Inc. announced today that it received "Product of the Year" in the 2022 Sales and Marketing Technology Awards program (The Sammys) for its QuickSuite® post-sale customer experience technology. The Sammys honors organizations and products helping to solve the challenges businesses have connecting and collaborating with prospects and customers.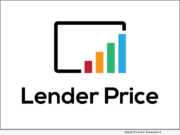 Product Launches: -- Lender Price, a leading provider of product, pricing and eligibility technology, announced today they have released Marketplace 2.0, a major enhancement to their Broker Marketplace platform, one of the largest communities of wholesale brokers in the mortgage industry.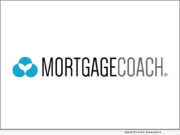 Advertising NEWS: -- Mortgage Coach, a borrower conversion platform empowering mortgage lenders to educate borrowers with interactive presentations that model home loan performance over time, announced today that Mortgage Markets CUSO, LLC has implemented Mortgage Coach to grow mortgage lending engagement at the credit unions it serves.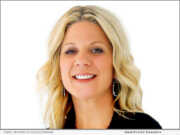 Advertising NEWS: -- Sales Boomerang, the mortgage industry's top-rated automated borrower intelligence and retention system, today announced that it has tapped Cheryl Messner to manage its customer experience departments. In her new role, Messner will define strategies to enhance Sales Boomerang's customer experience, engagement, success and operations as well as help the company build upon its growth from a fintech startup to the industry's leading borrower intelligence solution.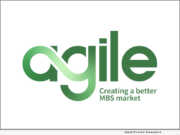 Product Launches: -- Agile, a groundbreaking fintech bringing mortgage lenders and broker dealers onto a single electronic platform, today announced the launch of Agile Chat, a new chat feature designed to increase transparency and efficiency between lenders and broker dealers.