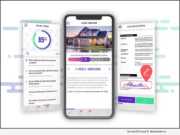 Product Launches: -- DocMagic, Inc., the premier provider of fully-compliant loan document preparation, regulatory compliance and comprehensive eMortgage services, announced the launch of its new LoanMagic mobile application. LoanMagic, which is provided free to all DocMagic customers, leverages a powerful backend platform that provides full interoperability with DocMagic solutions, as well as other third-party mortgage software.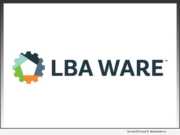 Product Launches: -- LBA Ware, a leading provider of incentive compensation management (ICM) and performance management software and solutions for the mortgage industry, will debut LimeGear, a turnkey business intelligence (BI) platform at Source Media's Digital Mortgage Conference on Tuesday, September 24, live from the event's main stage during demo session #4, which begins at 8:55 a.m.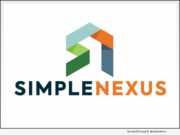 Product Launches: -- SimpleNexus, developer of the leading digital mortgage platform for loan officers, borrowers and real estate agents, debuted its integrated auto-fulfillment service for mortgage disclosures at Source Media's Digital Mortgage conference in Las Vegas.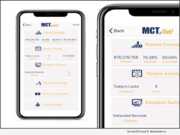 Product Launches: -- Mortgage Capital Trading, Inc. (MCT), a leading mortgage hedge advisory and secondary marketing software firm, debuted a new MCTlive! mobile application at its MCT Exchange client conference last Friday. The app enables secondary marketing managers to review reporting, manage loan pipelines, and conduct whole loan trading from the convenience of their mobile phone.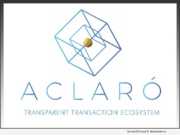 Product Launches: -- Aclaro Inc., the game-changing Artificial Intelligence software company that provides disruptive technologies to the automotive, financial, and government sectors, announces a new Board Member and the release of Aclaro EcoSystem 3.0 (ES 3.0). With these announcements, Aclaro continues rapid advancement toward its overarching mission of helping lenders, dealers and consumers develop and nurture longer mutually beneficial relationships.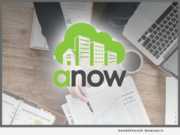 Product Launches: -- Anow, developer of appraisal firm management software that simplifies the way real estate appraisers manage their businesses, will hold its inaugural user conference September 30 on day one of Valuation Expo, the nation's largest appraiser conference. Held at the historic Flamingo Las Vegas Hotel & Casino, Anow's inaugural user conference will offer attendees three hours of programming, demonstrations of ground-breaking appraisal office management technology, expert thought leadership and peer networking opportunities.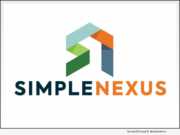 Product Launches: -- SimpleNexus, developer of the leading digital mortgage platform for loan originators and borrowers, today announced the availability of a suite of tools designed to help originators build stronger relationships with their borrowers' real estate agents and convert more prospects into mutual customers.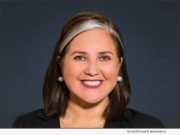 Advertising NEWS: -- Take Three Technologies (Take3(TM)), a Denver-based FinTech startup focused on empowering mortgage lenders and loan originators with best-in-class technology solutions today announced its hiring of Ruth Lee as the organization's Executive Vice President.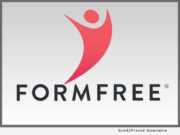 Advertising NEWS: -- FormFree(R) today announced its support as a premier sponsor of the California Mortgage Bankers Association's inaugural Mortgage Innovators Conference, being held August 11-13, 2019 at the Sheraton San Diego Hotel & Marina. FormFree will demo its Passport(R) all-in-one verification service, and attendees will have two opportunities to hear from the company's visionary Founder and CEO, Brent Chandler.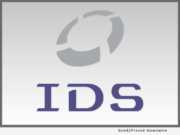 Advertising NEWS: -- Mortgage document preparation vendor International Document Services, Inc. (IDS), announced it has agreed to serve as a Gold Sponsor for the American Credit Union Mortgage Association (ACUMA) 2019 Annual Conference, to be held September 22-25, 2019 at the Gaylord National Resort and Convention Center in National Harbor, Maryland.