Tags
Funding and Investment
Tag: Funding and Investment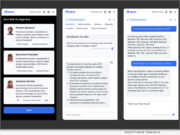 Product Launches: -- VOC.AI, a cutting-edge AI SaaS solution from Shulex Technology Co.Ltd, has launched its Al Copilot for e-commerce - an AI personal assistant that provides tools to improve operations by providing suggestions, answering queries, automating reports and PRD designs, etc. The product is tailored to support all major global e-commerce websites.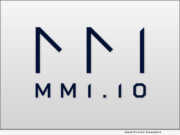 Advertising NEWS: -- Mobility Market Intelligence (MMI), a leader in data intelligence and market insight tools for the mortgage and real estate industries, announced today that it has received a growth investment from WestView Capital Partners (WestView), a Boston-based private equity firm focused exclusively on middle market growth companies.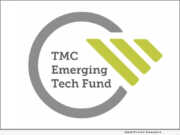 Advertising NEWS: -- The Mortgage Collaborative (TMC), the nation's largest independent cooperative network serving the mortgage industry, announced today that the TMC Emerging Technology Fund LP (the "Fund") recently participated in a follow-on round to a recent $3.5M Series A completed by leadPops, a digital customer acquisition software and marketing innovation platform. leadPops allows users to create robust, automated lead-generating systems that drive qualified leads directly to their business.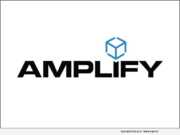 Advertising NEWS: -- Amplify-Now, a leading provider of Strategy Execution Management software headquartered in Adelaide, Australia, announced that Whiteoak, a growth-equity firm based in Sydney, Australia, plans to invest in their company to help spur global growth and product development ambitions..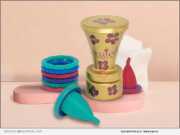 Product Launches: -- Women's health enthusiast Abyan Nur and her team are introducing the Heated Menstrual Cup to help women find relief from menstrual pain and reduce or eliminate dependence on over-the-counter medication.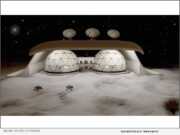 Product Launches: -- Today, Roman Kropachek, co-founder of CleverFiles, serial IT entrepreneur, has announced the bid for the first ever NFT house on the Moon. The project has been in development by the team of architects and 3D visual artists with a total of over 1500 hours invested.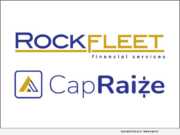 Product Launches: -- Rockfleet Financial Services, Inc. ("Rockfleet") announced today immediate availability of CapRaize℠, enabling entrepreneurs and qualified all-stage companies seeking capital to connect seamlessly with all classes of investors, including crowdfunding enthusiasts, accredited investors, qualified purchasers, institutions, and family offices.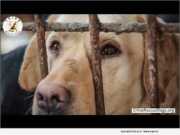 Product Launches: -- China Rescue Dogs is a 501(c)(3) organization committed to rescuing and saving dogs from the slaughterhouses, meat trade, abuse and neglect in China, and finds them forever homes here in the United States. Once these rescue dogs arrive in the New York, they need to be transported to their forever homes across the country.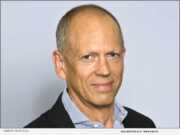 Advertising NEWS: -- Fanplayr, a leader in online behavioral personalization and AI for the past 10 years, recently closed a funding round from Partners for Growth (PFG) to support significant growth in its business and customer base.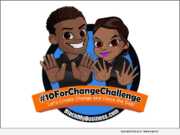 Product Launches: -- Damon Tindall, an Australian CEO and founder of Black My Business, just announced a major Crowdfunding initiative to help fund 1,000 full tuition African-American scholarships by December 25, 2020. In the wake of the Democrats' victory, Tindall has seized the opportunity to initiate meaningful action in support.