Tags
Funding and Investment
Tag: Funding and Investment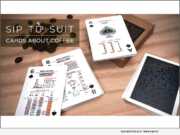 Product Launches: -- Something new and exciting is brewing at Art of Caffeination, a new design business that focuses on products that are all things coffee. Its first product launch - a quick-reference deck of coffee playing cards - is designed for coffee lovers, enthusiasts and gamesters alike to not just have fun, but learn something too.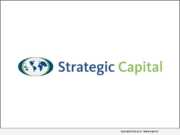 Advertising NEWS: -- Strategic Capital has launched a new website. With this newly revamped web presence, they give people the opportunity to learn more about how they can maximize payout options for structured settlements, lottery winnings, casino winnings, and more.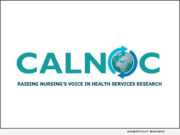 Product Launches: -- CALNOC is pleased to introduce The CALNOC Nightingale Research Fund, an innovative and opportune resource in health services research focused on and administrated by nursing. We are excited to announce the Research Fund today in honor of Florence Nightingale and in celebration of the Year of the Nurse 2020.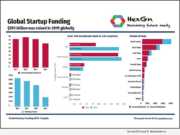 Advertising NEWS: -- HexGn released a study of the funding trends in the global startup ecosystem in 2019; the team analyzed over 60,000 deals and one million data points for the report.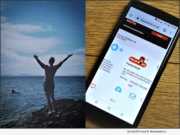 Product Launches: -- If you are a budding entrepreneur looking for start-up funds your only option could be family and friends, crowdfunding or maybe just maybe if you are accepted, an appearance on Shark Tank or Dragon's Den. Graham Jules, founder and CEO of Pop Up World is familiar with the plight of the underdog and small business owner.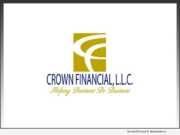 Product Launches: -- Crown Financial, a Houston-based business funding provider, has increased client insight into AP factoring with the addition of their powerful tool, the invoice factoring calculator. Companies seeking working capital can easily calculate costs associated with factoring, making the process more transparent and the decision to factor their accounts receivable much easier.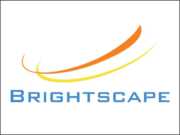 Product Launches: -- Brightscape Investments (Brightscape Investment Centers) was founded by Eric Weiss, a Certified Financial Planner(tm) professional, who saw clients' best interests not being served while working at a large financial institution. This experience motivated Eric to start a company that put the client's interest first.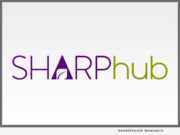 Product Launches: -- SHARPhub, an initiative piloting at the University of Kansas, has selected its first cohort of nine companies that will receive one-on-one help preparing proposals for research funding through the federal SBIR/STTR programs.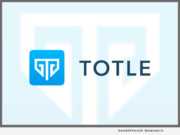 Product Launches: -- Totle, the startup powering rapid growth in the world of decentralized finance (DeFi) by providing optimized exchange functionality, today announced their partnership with Republic - a leading crypto and equity investment platform backed by Binance and AngelList that enables anyone to be an angel investor.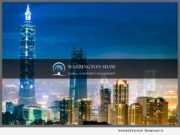 Advertising NEWS: -- Taipei, Taiwan-based investment house, Warrington Shaw is planning to sponsor a local grassroots sports team. As part of an initiative to give back to the local community, Warrington Shaw plans to select a promising sports team from Taiwan each year and provide sponsorship to help pay for costs related to training, travel expenses, kit, facilities and equipment.