Tags
Graphic and Web Design
Tag: Graphic and Web Design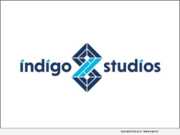 Advertising NEWS: -- For more than 20 years Indigo Studios has been creating beautiful CGI content for its long-standing clients like Caterpillar, Ford, Daimler AG and Hasbro, to name a few. Once again, Indigo has pushed the creative bar even further by launching Indigo in Motion.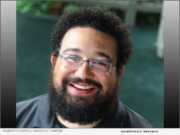 Advertising NEWS: -- For the first time, Turrem is proud to help customers purchase citation packages that benefit local small business owners. Turrem, a Western Massachusetts-based web design and SEO agency, provides quality manual citation services.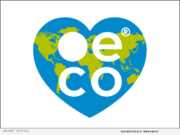 Advertising NEWS: -- The time is now. planet .ECO® affirms that environmental justice is social justice and is illustrating that belief through its creation - .ECO, a transformative brand that unites individuals and organizations committed to combatting climate change. .ECO empowers digital eco like no other product or service by helping consumers, brands and advocates to globally advance sustainability solutions.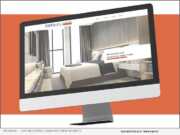 Advertising NEWS: -- 95Visual is pleased to announce the launch of CHR Builders' new website: chrbuildersinc.com. The new features that CHR Builders chose to include in the redesign captivate users with an easy to navigate format.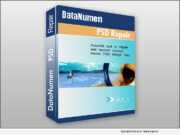 Product Launches: -- DataNumen recently announced the release of PSD Repair 2.1 - one of the leading FREE Photoshop repair tools used world-wide to fix corrupt and broken PSD files. The newest version improves the batch recovery engine, provides better performance and a higher recovery rate than before, plus fixes small bugs.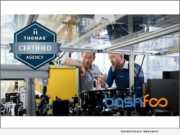 Advertising NEWS: -- Bash Foo, a digital marketing agency located in Dayton, Ohio has worked for 21 years in web development and lead generation, serving dozens of clients in the industrial and manufacturing sectors. Powered with a common set of goals, Bash Foo will deliver combined capabilities that reach 1.1 million registered buyers, engineers, MROs, and decision-makers on the Thomasnet.com platform.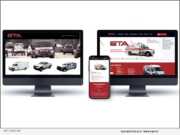 Advertising NEWS: -- Three weeks ago ETA challenged WiT Group to develop an online marketplace for buyers and sellers of emergency vehicles. WiT Group, a Charlotte, N.C. based marketing agency, completed a full website redesign including the development of custom-designed responsive web pages, a fully functional online marketplace, and a search engine optimized web platform that will lead the way for the emergency vehicle industry.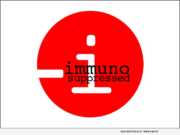 Advertising NEWS: -- StickTogether.Family, whose mission is to promote awareness of the impact a community spread virus can have on the immunosuppressed, announced today the creation of a universal icon that visually communicates being immunosuppressed and encourages physical distancing efforts during the current pandemic.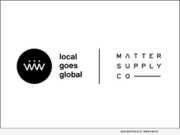 Advertising NEWS: -- Matter Supply Co. responds with a technology solution after Powell's Books layoffs. The company announced today that it will also donate significant efforts to create 20 eCommerce websites for small Portland-area retailers most threatened by closure during the outbreak.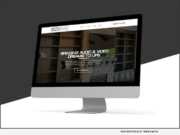 Advertising NEWS: -- 95Visual is pleased to announce the launch of SCV Audio Video's new website: scvaudiovideo.com. The old website did not capture just how remarkable their services are in the audio-video field.