Tags
Hardware and Peripherals
Tag: Hardware and Peripherals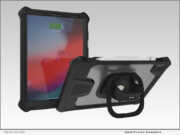 Product Launches: -- The Joy Factory's new product line - aXtion Volt - will complement its existing inventory of commercial-grade, ruggedized protective cases under the aXtion brand. These products are designed for the mobile workforce and now come with wireless charging capabilities - the VOLT, first ever charging product line for the aXtion brand.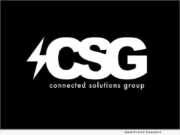 Product Launches: -- Connected Solutions Group, LLC (CSG), a national leader in wireless hardware deployment and services, today announced that it is bringing its first in-house hardware product to market, the CSG m106 LTE Gateway Router. The router, designed to operate on the Verizon network, will be used for a wide range of business connectivity use cases.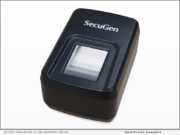 Product Launches: -- SecuGen, world leader in optical fingerprint technology, is pleased to announce the immediate availability of the Hamster Pro 30 fingerprint reader and U30 OEM sensor. The new contact fingerprint reader and sensor from SecuGen are FBI-certified for use in FIPS 201 PIV and Mobile ID FAP 30 applications.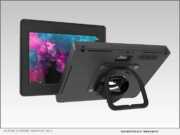 Product Launches: -- The Joy Factory, Inc., creator of the aXtion(r) Extreme series of tablet cases, recently partnered with Microsoft to bring customers new protection for their Surface Go 2 Tablet. This tablet case targets the mobile workforce for the oil and gas; energy and utilities; and manufacturing industries and they've recently received UL certification for C1D2; and Designed for Surface (DfS) approval as well.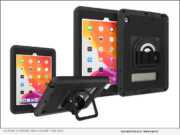 Product Launches: -- The Joy Factory, Inc., a global manufacturer of leading tablet mounting, cases, enclosures, kiosks and mobility accessory products, recently launched the first product in its aXtion Extreme Series - a heavy-duty enclosure for iPads.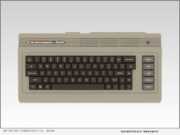 Product Launches: -- My Retro Computer Ltd is excited to announce the re-launch of its My64 branded retro case and the launch of its MyVic20 branded retro case. Carrying on the retro theme from Commodore USA's 2011 release of the now legendary C64X, which provided the inspiration for My Retro Computer's first retro case product now branded My64, My Retro Computer has now added a second retro case product under the brand name MyVic20.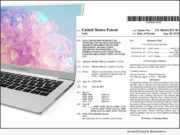 Product Launches: -- MICROSafeX announces a newly patented "unhackable" security technology / computer platform and it's working to raise money through a Kickstarter campaign set to launch on June 25, 2019 (US Patent No.: 10,061,923 B1).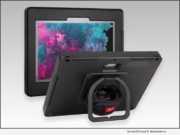 Product Launches: -- The Joy Factory, Inc. announced today that it is launching two new rugged cases to expand its aXtion line of tablet cases. These cases are specifically designed for the Surface Go. As a proud Microsoft Designed for Surface Partner, The Joy Factory is committed to designing products that will enhance the user's experience in the most effortless way.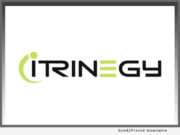 Product Launches: -- iTrinegy, the Virtual Test Network Specialists, announced at VMworld Europe today, the availability of 10G capable versions of its Flex Network Emulator range. These latest additions will enable enterprises to scale their Virtual Test Environments with a highly realistic replica of real-world networks in which they can verify application performance and have confidence that changes to existing, or the addition of new services, are fit for purpose.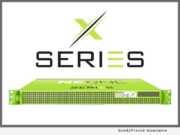 Product Launches: -- At Cisco Live, Cisco's annual IT and communications conference, iTrinegy, specialists in mitigating risk associated with application performance over networks, announced the launch of their NE-ONE X-Series Network Emulator. This product combines 10Gbps performance with NE-ONE features such as Auto-configuration and Network Scenario Builder, to enable organizations to easily test applications in up to 10Gbps Point-to-Point Virtual Test Networks that mimic real-world environments.