Tags
Hardware and Peripherals
Tag: Hardware and Peripherals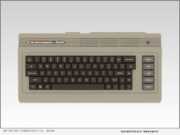 Product Launches: -- My Retro Computer Ltd is excited to announce the re-launch of its My64 branded retro case and the launch of its MyVic20 branded retro case. Carrying on the retro theme from Commodore USA's 2011 release of the now legendary C64X, which provided the inspiration for My Retro Computer's first retro case product now branded My64, My Retro Computer has now added a second retro case product under the brand name MyVic20.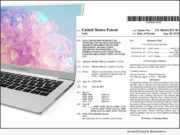 Product Launches: -- MICROSafeX announces a newly patented "unhackable" security technology / computer platform and it's working to raise money through a Kickstarter campaign set to launch on June 25, 2019 (US Patent No.: 10,061,923 B1).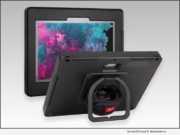 Product Launches: -- The Joy Factory, Inc. announced today that it is launching two new rugged cases to expand its aXtion line of tablet cases. These cases are specifically designed for the Surface Go. As a proud Microsoft Designed for Surface Partner, The Joy Factory is committed to designing products that will enhance the user's experience in the most effortless way.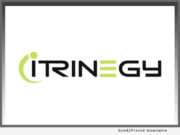 Product Launches: -- iTrinegy, the Virtual Test Network Specialists, announced at VMworld Europe today, the availability of 10G capable versions of its Flex Network Emulator range. These latest additions will enable enterprises to scale their Virtual Test Environments with a highly realistic replica of real-world networks in which they can verify application performance and have confidence that changes to existing, or the addition of new services, are fit for purpose.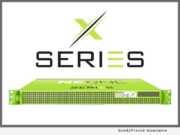 Product Launches: -- At Cisco Live, Cisco's annual IT and communications conference, iTrinegy, specialists in mitigating risk associated with application performance over networks, announced the launch of their NE-ONE X-Series Network Emulator. This product combines 10Gbps performance with NE-ONE features such as Auto-configuration and Network Scenario Builder, to enable organizations to easily test applications in up to 10Gbps Point-to-Point Virtual Test Networks that mimic real-world environments.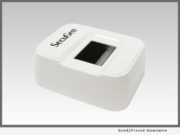 Product Launches: -- SecuGen Corp., a world leading optical fingerprint device and technology vendor, is pleased to announce the release of the Hamster Pro(TM) 10 and U10 sensor. Both the Hamster Pro 10 and the U10 sensor inside of it are FBI certified for PIV and Mobile ID FAP 10 applications.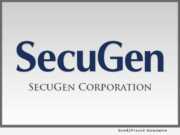 Product Launches: -- SecuGen Corporation is pleased to announce the unveiling of the soon to be released Hamster Pro 10 fingerprint reader. The Hamster Pro 10 is the smallest and lowest priced fingerprint in SecuGen's growing line of high quality fingerprint products.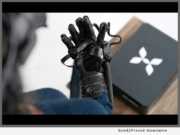 Product Launches: -- HaptX Inc., formerly AxonVR Corporation, announced today its first product, HaptX Gloves, the world's only haptic wearable to bring realistic touch and force feedback to virtual reality. HaptX Gloves feature over 100 points of high-displacement tactile feedback, up to five pounds of resistance per finger, and sub-millimeter precision motion tracking.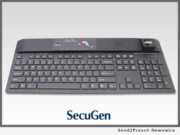 Product Launches: -- The new KSI-1700 UB SecuGen Keyboard from Key Source International (KSI) offers integrated, foolproof biometric security in a premium, multipurpose device. An irrefutable, secure logon solution, the pro-grade KSI-1700 UB features the SecuGen U20, FBI certified FAP 20 fingerprint sensor and low-profile keys for easy cleaning and a superior input experience. The durable keyboard unclutters the desktop while providing natural tactile response on full travel keys that speed input and productivity.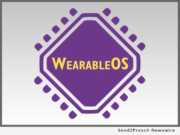 Product Launches: -- Today, at the WT | Wearable Technologies Conference 2017 USA, RoweBots, an embedded software company, announces the immediate availability of WearableOS, a real-time operating system (RTOS) specifically for wearable and IoT-enabled devices that attach to a user or are held by a user to operate.