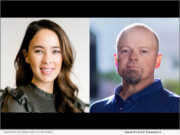 Advertising NEWS: -- Mortgage Coach, a borrower conversion platform empowering mortgage lenders to educate borrowers with interactive presentations that model home loan performance over time, announced the promotion of two of its department directors to vice president-level positions. Jacob Gibbs was promoted from Director of Technology to VP, Technology, and Shannon Baldwin was promoted from Director of Marketing to VP, Marketing.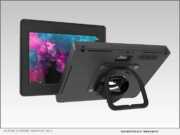 Product Launches: -- The Joy Factory, Inc., creator of the aXtion(r) Extreme series of tablet cases, recently partnered with Microsoft to bring customers new protection for their Surface Go 2 Tablet. This tablet case targets the mobile workforce for the oil and gas; energy and utilities; and manufacturing industries and they've recently received UL certification for C1D2; and Designed for Surface (DfS) approval as well.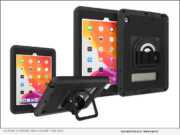 Product Launches: -- The Joy Factory, Inc., a global manufacturer of leading tablet mounting, cases, enclosures, kiosks and mobility accessory products, recently launched the first product in its aXtion Extreme Series - a heavy-duty enclosure for iPads.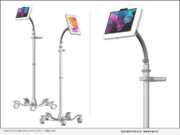 Product Launches: -- The Joy Factory, Inc. proudly presents AgileGo(TM) a new line of mobile tablet carts in support of the healthcare industry. These rolling carts are specifically designed for nurses, doctors, and clinicians to address increasing demands for telehealth, patient engagement, and patient interpretation.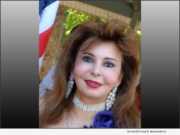 Product Launches: -- Dr. Nevine Carmelle, PhD is excited to announce the launch of her new YouTube channel - "The Dr. Nevine Carmelle TV Show." After receiving numerous questions pertaining to tax problems and the law via phone calls and emails, she thought it would be a good idea to launch a channel where people could tune in on their own time and have many of their questions answered for free.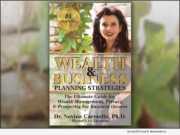 Product Launches: -- Dr. Nevine Carmelle, a celebrated professional who's dedicated to the field of finance, recently authored, "Wealth and Business Planning Strategies: The Ultimate Guide for Wealth Management, Privacy & Prosperity for Business Owners" (ISBN: 978-0692562017). Available in paperback and Kindle edition, the book quickly became a bestseller on Amazon.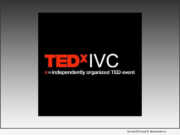 Product Launches: -- TEDxIVC recently announced their speaker applications for those interested in giving a TEDx Talk at the event, which will take place in the Performing Arts Center at Irvine Valley College on March 6, 2020. The theme of the event is "Modifying Human Perception" which is intended to introduce the audience to, as stated on TED's page, a "hidden array of thoughts and ideas that will effectively challenge our perspectives on life."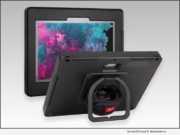 Product Launches: -- The Joy Factory, Inc. announced today that it is launching two new rugged cases to expand its aXtion line of tablet cases. These cases are specifically designed for the Surface Go. As a proud Microsoft Designed for Surface Partner, The Joy Factory is committed to designing products that will enhance the user's experience in the most effortless way.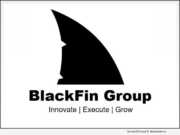 Product Launches: -- BlackFin Group - a boutique-style consulting firm focused on mortgage banking and financial services - announced that it has formally launched operations with the goal of bringing a unique method to projects that drastically deviates from the way traditional consulting practices work with clients.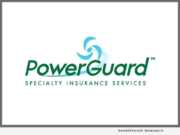 Product Launches: -- PowerGuard Specialty Insurance Services - a renewable energy program manager based in the United States - announced today the availability of a unique, first of its kind, insured full-system warranty for residential solar installations, including solar panels, wiring/leads and inverters.