Tags
Management and Career Moves
Tag: Management and Career Moves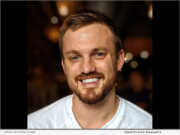 Advertising NEWS: -- Mobility Market Intelligence (MMI), a leader in data intelligence and market insight tools for the mortgage and real estate industries, announced it has hired Jordan Woodard as director of product analytics. In this role, Woodard is responsible for maintaining and expanding MMI's business intelligence platform, which provides clients with data intelligence in a user-friendly format.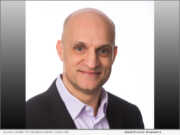 Advertising NEWS: -- Pittsburgh Internet Consulting (PIC) announced today the addition of Blaine Clapper to its experienced marketing consulting leadership team. Clapper joins PIC following his previous roles as Chief Marketing Officer at EnergyCAP, LLC and Sr. Director of B2B Marketing at AccuWeather, Inc. He will be based in State College, PA and will report to Robb Luther, V.P. of Business Development.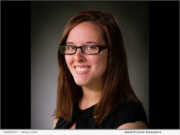 Advertising NEWS: -- iEmergent, a forecasting and advisory services firm for the financial services, mortgage and real estate industries, today announced the appointment of Megan Horn as chief marketing officer (CMO). In this role, Horn will oversee marketing, public relations, brand management and customer experience for the growing company.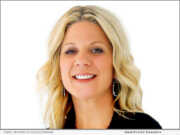 Advertising NEWS: -- Sales Boomerang, the mortgage industry's top-rated automated borrower intelligence and retention system, today announced that it has tapped Cheryl Messner to manage its customer experience departments. In her new role, Messner will define strategies to enhance Sales Boomerang's customer experience, engagement, success and operations as well as help the company build upon its growth from a fintech startup to the industry's leading borrower intelligence solution.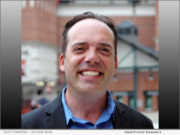 Advertising NEWS: -- ReverseVision®, the leading national provider of Home Equity Conversion Mortgage (HECM) and private reverse mortgage sales and origination technology, announced that seasoned marketing executive Scott Shepherd has joined the company to head its marketing efforts. As head of marketing, he oversees ReverseVision's marketing department and is responsible for the design and implementation of its new marketing strategy.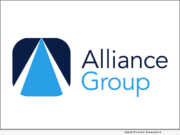 Advertising NEWS: -- Alliance Group, a leading national insurance marketing organization (IMO), announced a series of promotions within their ranks, effective immediately. Mark Powell was promoted from Systems Engineer to Chief Strategy Officer,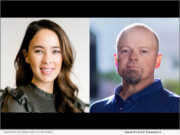 Advertising NEWS: -- Mortgage Coach, a borrower conversion platform empowering mortgage lenders to educate borrowers with interactive presentations that model home loan performance over time, announced the promotion of two of its department directors to vice president-level positions. Jacob Gibbs was promoted from Director of Technology to VP, Technology, and Shannon Baldwin was promoted from Director of Marketing to VP, Marketing.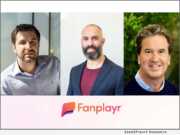 Advertising NEWS: -- Fanplayr, a leader in SaaS and online behavioral personalization, announced the hiring of Jack Hallahan as Vice President of Sales for the U.S.; David Ticconi as Managing Director for Australia and New Zealand; and promoted Mariano Tripiciano to Managing Director of the Americas.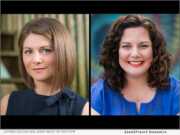 Advertising NEWS: -- Depth Public Relations, Inc. (DepthPR), a leading provider of consultative marketing, public relations and reputation management services for mortgage fintech innovators, the residential finance industry and technology for emerging regulated markets (regtech), today announced its promotion of two key staff members in time to celebrate at the Mortgage Bankers Association's Annual Convention & Expo 2021 in San Diego.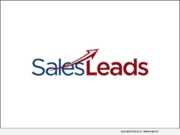 Advertising NEWS: -- Brian Capobianco joins SalesLeads Inc. leading the Company's new Prospecting Services. Mr. Capobianco, formerly the Director of Production with MHSS (Material Handling Sales Solutions) a lead generation, appointment setting, and outsourced business development company, will lead the new industrial focused front-end sales development efforts.