Tags
Management and Career Moves
Tag: Management and Career Moves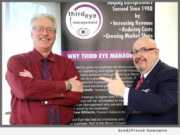 Advertising NEWS: -- Third Eye Management and Associates, Inc. is pleased to announce that Phillip Swearingen has joined the Third Eye Team. Swearingen is an ambidextrous operational systems counselor. He is one of the rare few that can design and develop technical and organizational solutions by applying right brain and left-brain methods simultaneously.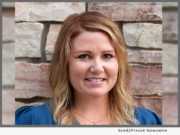 Advertising NEWS: -- The Seidel Diesel Group is pleased to announce that Jaime Rogan has been named Marketing Manager for the company. Her responsibilities in this new role include directing marketing strategies and programs and developing branding for all SDG affiliates.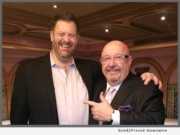 Advertising NEWS: -- Third Eye Management and Associates, Inc. is pleased to announce that Loren Weisman has joined the Third Eye Team. A branding strategist and keynote speaker, Weisman brings a wealth of information regarding brand development, brand strategy, brand evaluation and brand activation.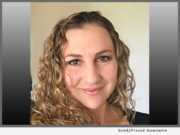 Advertising NEWS: -- Bank of Southern California, N.A. (OTC Pink:BCAL / OTCMKTS:BCAL), a community business bank headquartered in San Diego, Calif., has named Amanda Conover as Vice President, Director of Marketing. She will be responsible for developing and executing a strategic marketing plan that strengthens brand awareness and drives growth, further supporting the Bank's efforts to increase its presence as it continues its expansion in the Southern California region.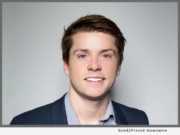 Advertising NEWS: -- Mortgage Capital Trading, Inc. (MCT), a leading mortgage hedge advisory and secondary marketing software firm, announced that Ian Miller has joined the company as Chief Marketing Officer (CMO). In this newly created position, he is responsible for ensuring that MCT's marketing strategy effectively supports the company's business plan and helps drive growth.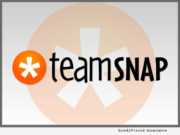 Advertising NEWS: -- TeamSnap, the household name in integrated sports management, announced today that Sarah Berg has been appointed the company's new Director of Marketing Communications. Berg will embrace TeamSnap's successful remote workplace policy and oversee the Marcom team from her office in Chicago.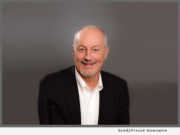 Advertising NEWS: -- EPIC Insurance Brokers and Consultants ('EPIC'), the retail property and casualty insurance brokerage and employee benefits consulting subsidiary of EPIC Holdings, announced today that insurance brokerage industry veteran Sam Elliott has joined the firm to lead EPIC's new business development efforts nationally.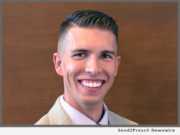 Advertising NEWS: -- TRK Connection, a leading provider of mortgage quality control and origination management solutions, announced it has promoted Colton Hansen to vice president of business development. In this new role, Hansen will be responsible for leading and executing company objectives for sales and marketing campaigns, implementing new technologies, and analyzing new opportunities.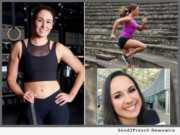 Advertising NEWS: -- MostFit is excited and proud to announce the onboarding of three new Brand Ambassadors who have aligned with the brand and products to enhance the MostFit team. MostFit LLC provides unique, effective and efficient products to the fitness community to make optimum performance more accessible.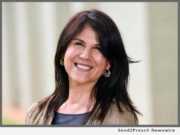 Advertising NEWS: -- FormFree has hired brand strategist and marketing expert Patricia "Patty" Ramirez Pinckney as senior director of marketing. In this role, Pinckney will drive planning and implementation of FormFree's marketing campaigns, govern its strategic positioning within the mortgage industry and manage the firm's brand.