Tags
Massachusetts Business
Tag: Massachusetts Business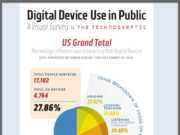 Advertising NEWS: -- More than a quarter of people in America's public places are somehow occupied with digital devices. That's according to a new visual survey by The Technoskeptic. The magazine examined behavior at various urban crossroads across the country, categorizing different modes of digital distraction. The results make up the cover story of their summer issue, available nationally beginning June 24.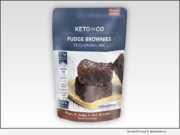 Product Launches: -- Keto and Co, maker of the #1 best-selling brownie mix on Amazon, announces the launch of its grocery wholesale program. With this expansion, Keto and Co will bring its popular line of delicious, delightfully low-carb foods right to the grocery store shelf.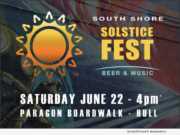 Product Launches: -- Solstice Events LLC announces the first annual South Shore Solstice Fest taking place on June 22, 2019 at 4 p.m. at Paragon Boardwalk in Hull, MA. Event goers will enjoy hyper-local craft beer tastings, live music from top bands and delicious food offerings all local to the South Shore. Hull will be kicking off the summer in style with the best the South Shore has to offer!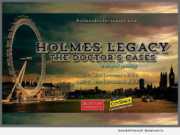 Product Launches: -- Sherlock Holmes fans! Boston University writers created a new TV series based on Stephen King's "The Doctor's Case" short story. "Holmes Legacy: The Doctor's Cases" is a six-episode drama about an older Dr. John Watson, who uses his memories of Sherlock Holmes to foil a new Moriarty and protect present-day London. Experience the live staged reading by professional actors at WBUR's CitySpace from 12-3 p.m. on April 27-28, 2019.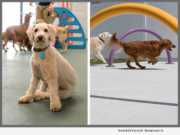 Product Launches: -- Best Friends Pet Hotel is inviting pet-owning families to the new facility's grand opening celebration on Saturday, April 6, 2019 from 10 a.m. to 4 p.m. The event will offer free pet portraits with digital downloads, treats for pets at the Best Friends Treat Truck, refreshments for all guests, dog demonstrations, and tours of the new facility offering the latest in pet care.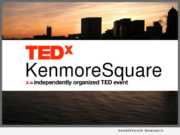 Product Launches: -- What do sharks, marathons, dizziness, and pornography have in common? These are just some of the topics that speakers will cover at the inaugural TEDxKenmoreSquare. For the past year, organizers have been curating the event, to be held at Hotel Commonwealth on April 5, 2019.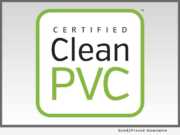 Product Launches: -- Clean PVC LLC, an environmental consulting organization, today announced the launch of its Clean PVC(R) Certification program. The program identifies flooring, wallcovering, upholstery, and other PVC-based products that have been found safe via REACH compliance for use in sustainable building projects. REACH is a regulation adopted to improve the protection of human health and the environment from risks posed by chemicals.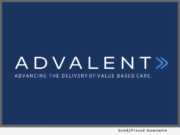 Product Launches: -- Advalent, a market-leading healthcare technology company focusing on payer solutions announced today the launch of a new network contracting and analytics product - Network 360(TM). Designed for payers and risk bearing healthcare providers, Network 360 is a breakthrough analytics platform that analyzes network, enables value-based contracting, and manages both upside and downside risk.