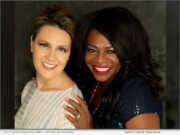 Advertising NEWS: -- Insight Salons offer a new way for brands to gain insights quickly from women consumers. The SHE LAB has curated a proprietary panel of women representing a myriad of voices and points of view across the U.S., and is making them available to brands and insight managers in bi-weekly showcases, called Insight Salons.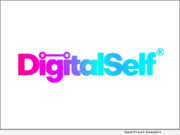 Advertising NEWS: -- DigitalSelf® is pleased to announce that it has partnered with Elo who will serve as DigitalSelf - Automotive's brand ambassador. DigitalSelf will be sponsoring L'Automobile at the Miami International Auto Show October 15-25 and hosting a venue at Art Basel at Supercar Rooms Miami in December.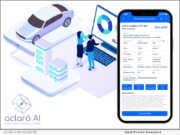 Advertising NEWS: -- Aclaró AI, an IoT company that creates modern solutions for automotive retailers, is extremely excited to announce a new product that can quickly locate vehicles for customers regardless of location. Vehicle Center, helps auto dealers and auto wholesalers better serve their customers, more efficiently search inventory, analyze slow moving inventory, and generate more sales.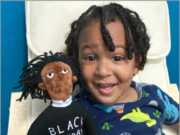 Advertising NEWS: -- The day after the American Thanksgiving Day holiday has long been considered the biggest shopping day of the year in the United States. Dubbed "Black Friday" for many reasons. Empire License, Inc. is now very excited to introduce to the world their very own version of Black Friday: "Black Friday" the character, in the formation of animation and plush dolls.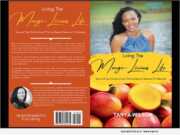 Product Launches: -- According to the American Cancer Society, about 281,550 new cases of invasive breast cancer will be diagnosed in women. Of that number of new cases, it is estimated that about 43,600 women will die. It is said that 1 in 10 babies are born before being considered full-term. Amidst those grim statistics, get ready for a powerful story about one woman, author Tanya Wilson, who beat the odds.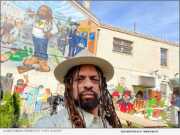 Product Launches: -- Legendary marijuana activist and ganjapreneur Ed "NJWeedman" Forchion is continuing his legacy of promoting 'puff and paint' cannabis creativity. The opening of his new marijuana lounge in Miami, The Joint of Miami in the Wynwood Art District, will be an extension of his legacy in support of 'pot art.'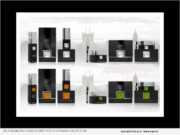 Product Launches: -- Platinum Deluxe® cosmetics introduces an eight-piece Platinum Collection which was co-created with Shmuel Ovadia, founder of The Platinum Deluxe®, to celebrate beauty rituals inspired by the transformative quality of crystals. Jennifer T pioneered The Platinum Deluxe as a community dedicated to creating everyday magic for the modern mystic.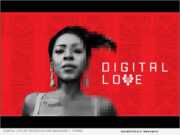 Product Launches: -- R&B Fusion Artist V. Tiarrá just released her newest hit video for her single, "Digital Love", just as her prior single, "Batter Up," a lyrical critique to the many issues U.S. Citizens face as politicians "politick" and use their constituents for their own political power, was featured at the 2020 Democratic Party of Miami-Dade's Blue Gala.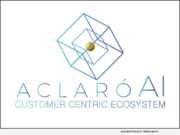 Product Launches: -- Aclaró AI, the fast-growing startup that specializes in the science of personalized experiences, is helping drivers more easily purchase new vehicles through its new Carzi application. Amidst COVID-19, Carzi is an outstanding tool that help consumers get a granular look at a vehicle that interests them.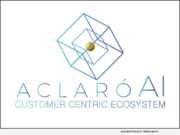 Product Launches: -- Aclaró AI, the fast-growing startup that specializes in the science of personalized experiences, is announcing a new product, The Aclaró Data Lake, which integrates directly with auto dealers' CDK platforms.