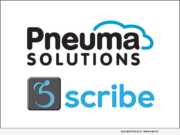 Product Launches: -- Today Pneuma Solutions launched a free service that redefines the way students with special needs are provided instructional materials. Based on Pneuma's Augmented Document Remediation technology, Scribe for Education allows teachers in K-12 to upload image files to a secure cloud service that provides near real time conversion.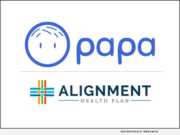 Product Launches: -- Papa Inc., a leading provider for seniors and caregivers nationwide, announced today its partnership with Alignment Healthcare to provide "Grandkids On-Demand" for qualifying members of its Medicare Advantage plans. A soft launch kicked off in Los Angeles on Sept. 1, 2019, with expansion to additional membership on Jan. 1, 2020.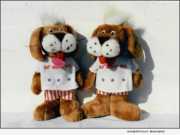 Product Launches: -- Dating back to the late 19th century we've all heard and possibly even used the phrase "Hot Diggity Dog." The phrase is used as an exclamation of surprise and delight. Today, A Good Health Company, Inc. (DBA Hot Diggity Dog Entertainment) would like to take this opportunity to introduce on a national level, the character "HOT DIGGITY DOG!" The All-American Airedale.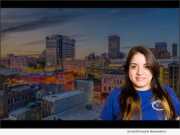 Product Launches: -- Papa, a leader in the Elder Tech industry announced they have expanded services to California, Illinois, Texas, Mississippi, Arkansas, South Carolina, and Tennessee. Papa is expanding beyond its current markets of 19 cities throughout Florida, Michigan, and Pennsylvania. Papa Pals support older adults with transportation, household chores, technology, and companionship. The Papa Pals are like "Grandkids On-demand!"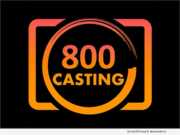 Advertising NEWS: -- 800Casting Company is always vigilant about finding ways to serve and has secured its place in the entertainment industry as the number one innovator of casting software. Today, the company is introducing a completely FREE new service called Cast Assist which helps all casting directors and filmmakers simplify and enhance their work process.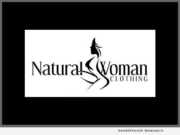 Advertising NEWS: -- In today's society, women love the feeling of beauty, they simply love it! This beauty comes by way of the Natural Woman. The women's beauty industry is a mega billion-dollar juggernaut that blankets today's modern world as we know it. Empire License, Inc., an apparel brand licensing company in Miami, Florida, specializes in the licensing of their own trademarks and brands.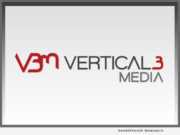 Advertising NEWS: -- Vertical3 Media, the Miami-based digital advertising and marketing agency, was recognized as the 2019 Gold recipient in the category of Digital Marketing Campaign of the Year, by the American Marketing Association's South Florida Chapter, for their Miami and Beaches Campaign.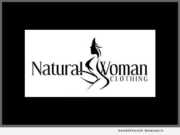 Advertising NEWS: -- Empire License, Inc., owners of a wide variety of trademarks and brands, are proud to announce the launch of their new apparel and more licensing agency, located in Miami, Fla.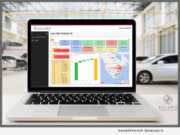 Product Launches: -- Aclaro, the leading provider and developer of Artificial Intelligence and Blockchain-based technology solutions, announces the launch of their newest Fintech App in conjunction with the opening of a new office in San Francisco, California.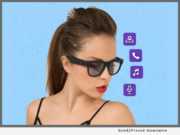 Product Launches: -- Answer and control phone calls, text via voice, listen to music, receive notifications and access WhatsApp without the need to take your smartphone out of your pocket, and still be able to hear the world around you. Say hello to Lucyd Loud, the latest technology in smart eyeglasses.