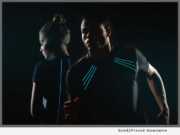 Product Launches: -- Luna Wear, a fashion technology startup based out of Miami Florida, has released the world's first ever machine washable and dryable, fashionable, illuminating athletic apparel line. Luna Wear was born out of Founder and CEO's Richie Luna's near tragic encounter with an oncoming driver while running one night on a dark and lonely road.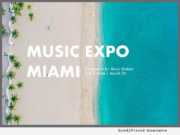 Advertising NEWS: -- Music Expo, the conference to inspire music makers, announced today its second Miami edition to be held March 24, 2018 at SAE Institute. Hosted in association with Sound On Sound Magazine, the all-day conference will feature production and mixing workshops, music business panels, product demos as well as a beat battle.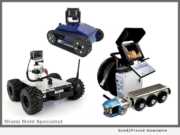 Product Launches: -- South Florida mold removal co., Miami Mold Specialist, integrates state of the art robotics into new line of upgraded mold inspection and mold removal equipment. Cutting edge robotics and mold inspection? Remaining on the edge of technological innovation within the indoor air quality and mold remediation industries is what Miami Mold Specialist well specializes in.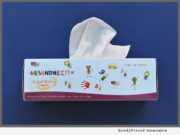 Product Launches: -- Every sneeze, big or small deserves a vehement "Gesundheit!" The word Gesundheit is German and is used to wish Good Health, especially after someone sneezes. A Good Health Company, Inc. is excited to introduce their new and first product "Gesundheit!" facial tissue, along with its slogan "The Good Health Experience."