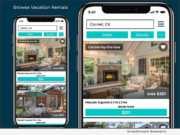 Product Launches: -- Whimstay, the leading marketplace dedicated to last minute vacation rental deals, today announced the launch of the Whimstay iOS iPhone and Android apps, which provides travelers with real savings on vacation rental properties when booking a stay during the next 10 nights.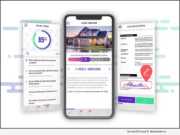 Product Launches: -- DocMagic, Inc., the premier provider of fully-compliant loan document preparation, regulatory compliance and comprehensive eMortgage services, announced the launch of its new LoanMagic mobile application. LoanMagic, which is provided free to all DocMagic customers, leverages a powerful backend platform that provides full interoperability with DocMagic solutions, as well as other third-party mortgage software.
Product Launches: -- Dogs are great companions and, now, they can be your "wingpup." After all, who doesn't need a little bark in their dating journey? Wowzer is throwing single dog lovers a bone. Launching on Oct. 23 for iOS, Wowzer is the dating app for dog lovers.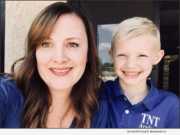 Product Launches: -- Pamela Barnett has not had it easy. While she describes her childhood as happy, her family was poor and there were periods of homelessness. Later on in life, she pre-maturely gave birth to twins, Parker and Abigail, who did not survive. However, it was these life events, and others, that served to provide strength rather than defeat.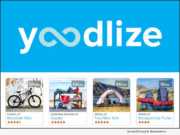 Product Launches: -- Yoodlize, a Provo-based startup, has launched a rental platform that allows people to easily find and rent all types of items from other users of the app. The Yoodlize app also provides a safe and convenient peer-to-peer rental transaction system for individuals who want to earn money renting out their things to people in their local communities.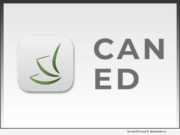 Product Launches: -- Sierra Nevada Education, located in Las Vegas, Nevada has delivered the world's first cannabis education and training app on IOS and Android to the public - delivering cutting edge cannabis education and job training. The Can-Ed App is launching with a free course available to everyone titled - "How To Get A Job In The Cannabis Industry."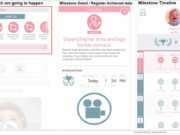 Product Launches: -- viv, Co. (CEO: Kyo Ueda) announced today that they are moving forward with the "BabyLook" project of "visualizing baby's mind" by using baby's facial expression and body information is going to release BabyLook:ver2.0; the application of predicting baby's development.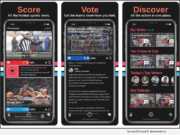 Product Launches: -- Since yelling at the TV just doesn't cut it, My Sports Vote has launched a new app for enthusiastic sports fans. It allows users to have their voices heard through votes and opinions, which are shared with teams and league offices.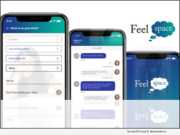 Product Launches: -- "Depression, isolation, bullying, anxiety, substance abuse, suicides, and school shootings are more prevalent today than ever before," said FeelSpace App creators, father and son co-founders, Aftab Jiwani and Amaan Jiwani, from FeelU, Inc.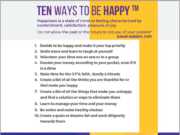 Advertising NEWS: -- Happy Neighborhood Project is launching its first ever #GetHappy Greater Sacramento Campaign starting August 1 and ending October 31, 2019. The #GetHappy Campaign is designed to raise the level of happiness in the community.