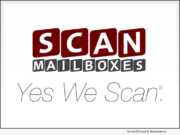 Advertising NEWS: -- Scan Mailboxes(R) announced today that they took just five years to go from startup to its millionth scan of client mail. Co-founders Ken Brown and Chris Landry started Scan Mailboxes in 2014 with a desire to provide a more efficient way for people to read their mail no matter where they are - saving time and environmental waste in the process.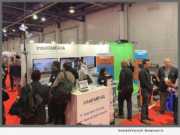 Product Launches: -- Leading Cloud video solutions provider IntelliMedia Networks' (NAB 2019 Booth SU 8924) two products have been shortlisted for 2019 NAB Show Product of the Year Awards. The 18-year old media solutions company based out of Los Angeles, provides IP video delivery and streaming media solutions.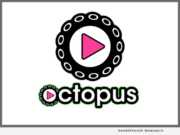 Advertising NEWS: -- Play Octopus ("Octopus"), an interactive entertainment platform inside rideshare vehicles, is proud to announce its inclusion in MindShare, an exclusive organization designed especially for CEOs of the most promising high-tech companies in the Washington, D.C. metropolitan area.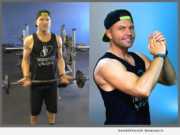 Product Launches: -- A new smartphone sports and fitness app, 1 Workout 4 Life, launched by Fitness Spark Plug, is designed to get people in shape and keep them in shape - not just for the short-term, but long-term too. This flagship program is free to download on Google Play and the Apple App Store.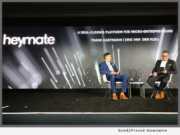 Product Launches: -- Heymate, a deal-closing platform which will allow micro-entrepreneurs to easily create, close and administer secure professional contracts within 20 seconds, launched their testable product on Sept. 5, 2018, available via invitation on Android and iOS smartphones. The heymate app is the first product of the heymate platform, which is operated by Blockchain Applications AG.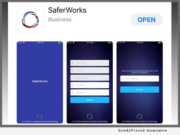 Product Launches: -- C3 Risk & Insurance Services today announced the launch of its new SaferWorks smartphone technology for businesses to use in documenting inspections. The app is designed to be extremely simple and easy to use by both the company administrator and by the company end users.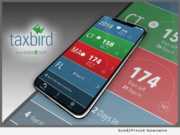 Product Launches: -- With this year's tax season in the rear-view mirror, there's no better time to start prepping for the next round. TaxBird - a new tax app developed by ware2now, LLC - helps people with homes in more than one state ensure they don't exceed their residency threshold. It's useful to tax professionals and estate planners too.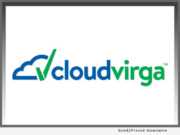 Product Launches: -- Cloudvirga(TM), a leading provider of digital mortgage point-of-sale (POS) software whose enterprise technology is powered by the intelligent Mortgage Platform(r), today announced the launch of a new mobile app that will enable real estate agents to collaborate with mortgage loan officers in real time. This native mobile app allows instantaneous and secure exchange of loan documents and communication between real estate agents and loan teams for a faster, more efficient mortgage experience.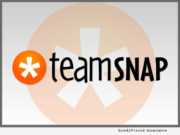 Advertising NEWS: -- TeamSnap, the household name in integrated sports management, announced today that Sarah Berg has been appointed the company's new Director of Marketing Communications. Berg will embrace TeamSnap's successful remote workplace policy and oversee the Marcom team from her office in Chicago.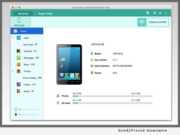 Product Launches: -- Coolmuster Studio today announced that its top-seller and world-renowned product, Android Assistant for Mac, has taken a great leap forward in contacts and SMS management. With an all-new UI and interface design, it now has the ability to help users backup contacts, messages, media files, apps, etc. to Mac; add, delete or edit existing data on Mac and more.