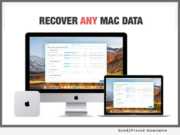 Product Launches: -- Tenorshare has released Any Data Recovery for Mac V1.0.0. It is perfectly compatible with macOS 10.14. With new support for Apple File System (APFS) and HFS+, the scanning quality of this program is further improved; it can find every byte on your Mac.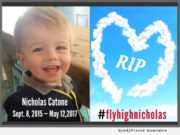 Advertising NEWS: -- This week, the non-profit Learn The Risk launched five billboards on the East Coast, including New York and Boston, honoring Nicholas Catone, a healthy 20-month old boy who lost his life to vaccines. The five-city billboard campaign aims to raise awareness of vaccine side effects, including death.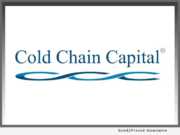 Product Launches: -- Cold Chain Capital LLC, a Fayetteville, N.Y.-based private equity firm, announced its launch today. The company focuses on the heating, ventilation, air conditioning and refrigeration industry ("HVACR").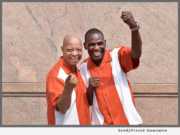 Product Launches: -- While gun control continues to be a talked about topic, Unique Messengers is not only joining the conversation, but singing about it. This musical group is on a mission to deliver "music with a message" and their latest single, "Give up That Gun," is no exception to the rule.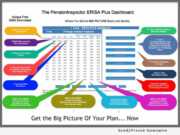 Product Launches: -- National Retirement Programs, Inc. and its wholly owned subsidiary AtPrime Media Services, the creator of PensionInspector.com, introduces "Form 5500 Prestige Vision," an addition to its, super easy to use, replacement for the U.S. Department of Labor's ERISA Form 5500 Download Service "ERISA Plus Dashboard."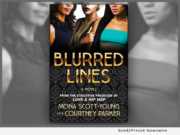 Product Launches: -- Mona Scott Young, Executive Producer of VH1's hit franchise "Love & Hip Hop" and CEO of Monami Entertainment, announces the launch of straight-to-consumer digital platform, Monami Direct, in conjunction with the release of her debut novel, "Blurred Lines" (ISBN: 978-1939126313). "Blurred Lines" is co-written by NY Times bestselling author and TV producer Courtney Parker.
Advertising NEWS: -- This year EMRG's Media Event Planner Expo in New York City has been extended to two days of networking and education for those in the event planning industry. The event will kick off on October 2, 2018 with an educational series at the TKP New York Conference Center followed by a day of meeting with exhibitors on October 3 at the Metropolitan Pavilion.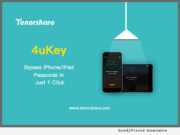 Product Launches: -- Tenorshare launches 4uKey, a new product that is specially designed to bypass iPhone passcode when you forget it, when your iPhone is disabled, or when you bought a second-hand iPhone with passcode. Just as the product name implies: 4uKey means "for your key."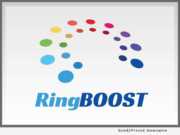 Advertising NEWS: -- RingBoost(TM), the nation's leading provider of vanity toll-free and local phone numbers, has announced the availability of special vanity phone numbers for marijuana businesses. The recent legalization of marijuana around the country has led to steep competition in this booming industry. Vanity phone numbers provide instant credibility and brand recognition in a way no other market tool can.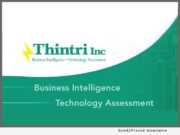 Advertising NEWS: -- Platinum group metals (PGMs), namely, platinum, palladium, rhodium, iridium, ruthenium and osmium, are undergoing a period of market flux and in some cases, steep and rising prices, according to a new report published by Thintri, Inc.