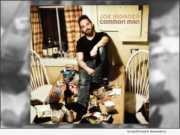 Product Launches: -- After a 6-year hiatus, Long Island-based singer/songwriter Joe Iadanza announced his return with the release of a 1970's inspired folk-rock love letter titled, "Common Man." Joe Iadanza is hitting the road this summer to support "Common Man," including two full-band album-release shows.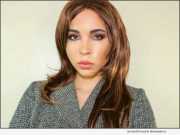 Product Launches: -- The Dominican born actress Liz Thomas, is the first woman to write and star in a Sketch Show inspired by the First Lady Melania Trump. The Show is called "Melania: The Cyberwoman." The Show is directed by Kim Parker. Other cast members are Seneca Lawrence and Zack Gafin.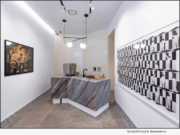 Product Launches: -- A new art-inspired cafe is taking residence in New York City's SoHo neighborhood. By Name, a multi-purpose space located at 324 Bowery, is opening on June 5, 2019 with the goal of creating a contemporary art space for the community of local and international emerging artists contributing to the vibrancy of New York and beyond.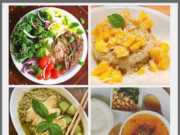 Product Launches: -- Located in East Village, Thai Direct Bowls is the first healthy, gluten and dairy free Thai restaurant in New York City. Street Thai food reinvented for healthy eating, served in salad and rice bowl style, with authentic Thai flavors. All Thai bowls are gluten free and dairy free with vegan and vegetarian options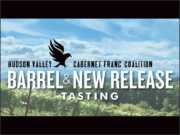 Product Launches: -- The wineries of the Hudson Valley Cabernet Franc Coalition will tap their barrels, uncork new releases, and share some gems from their cellars in their first-ever tasting event. The Barrel & New Release Tasting will take place from 6-8 p.m. on Thursday, May 30, 2019, at Nostrano Vineyards.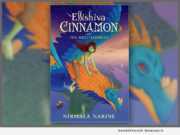 Product Launches: -- Vanadala Publishing, a division of NNGL, announces the publication of "Ellishiva Cinnamon and The Sixth Element" (ISBN: 978-0996207126, paperback), a novel of environmental stewardship, by best-selling author, social responsible entrepreneur, humanitarian and global lifestyle television host, Nirmala Narine.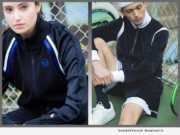 Advertising NEWS: -- Sergio Tacchini ("ST") officially announces a strategic partnership with GMI USA that will have the exclusive rights for ST apparel and shoes in the United States. The agreement is very important for the Italian sportswear brand who has now a professional partner for the distribution of the brand in the U.S.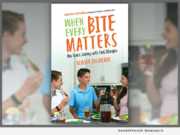 Product Launches: -- Teens with food allergies are at the greatest risk of suffering a fatal reaction. Fifteen-year-old Olivier Deldicque is on a mission to change that. His new book, "When Every Bite Matters: One Teen's Journey with Food Allergies" (ISBN: 978-0578418537; Pop Fly Publishing) outlines life saving tips and advice for teens coping with food allergies.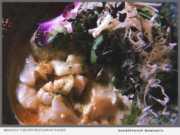 Product Launches: -- A new restaurant has emerged in the former home of an avant garde theater in Williamsburg. Monarch Theater Restaurant, located at 146 Metropolitan Avenue, offers a unique and inspired collection of small- and large-plate Asian dishes, influenced by the cuisine of China, Japan, Korea, Taiwan, and Thailand.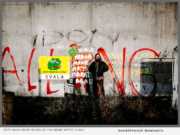 Product Launches: -- American artist XVALA will open his MEME PARTY campaign with an extreme modification of Banksy's mural painting of Steve Jobs in Calais, France, known as "The Son of a Migrant from Syria". XVALA will unveil his work at an event on April 27, 2019 in the Bowery. All pieces in the campaign make use of a variety of politically-charged and often controversial memes.