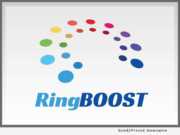 Advertising NEWS: -- RingBoost(TM), the nation's leading provider of vanity toll-free and local phone numbers, has announced the availability of special vanity phone numbers for marijuana businesses. The recent legalization of marijuana around the country has led to steep competition in this booming industry. Vanity phone numbers provide instant credibility and brand recognition in a way no other market tool can.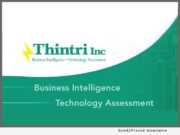 Advertising NEWS: -- Platinum group metals (PGMs), namely, platinum, palladium, rhodium, iridium, ruthenium and osmium, are undergoing a period of market flux and in some cases, steep and rising prices, according to a new report published by Thintri, Inc.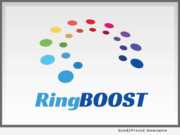 Advertising NEWS: -- RingBoost, a premier provider of toll free and local vanity and custom phone numbers, today announced that it had significantly expanded its premium telecom offerings. Custom phone numbers are recognized increasingly as a key marketing tool for business, and the expanded features will help business owners to use their numbers even more effectively.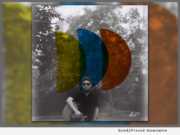 Product Launches: -- Pop rock artist Zepet recently announced the release of his new EP "Zepet" on November 1, 2017. The album features four distinctive tracks that will definitely stir up troubling emotions inside of listeners.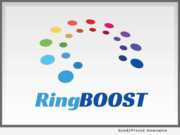 Advertising NEWS: -- RingBoost, a premier national provider of enhanced telecom services, today announced that Ascend Hospice has joined its 1-800-HOSPICE(TM) network. 1-800-HOSPICE is a national network of hospices that make use of the premium phone number services offered by RingBoost and share marketing services, including listings in the network's AIDEFINDER directory. Ascend has secured the exclusive rights to use the 1-800-HOSPICE marketing phone number in New Jersey and Massachusetts.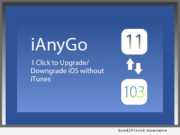 Product Launches: -- Tenorshare's Any-data-recovery has launched iAnyGo, an easy tool to upgrade or downgrade iOS system on iPhone, iPad and iPod without using iTunes. One amazing feature of this program is the upgrading and downgrading are both done from local firmware, no need to worry about update failure or stuck issues due to poor Wi-Fi network connection.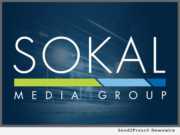 Advertising NEWS: -- Sokal Media Group is proud to be the new agency of record for Koeppel Auto Group, of the NYC Metro area. Koeppel includes Ford, Mazda, Nissan, and Subaru dealerships and have been serving Manhattan, Queens, Brooklyn, the Bronx, and the Greater New York area since 1937.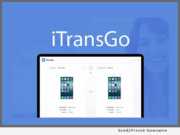 Product Launches: -- Tenorshare launches iTransGo, a new product designed to transfer files directly between any iOS devices; clone everything from old iPhone to a new one with one simple click. The launch of iTransGo really can be good news for those who recently bought a new iPhone 8/8 Plus or iPhone X.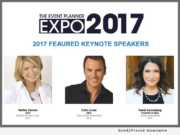 Advertising NEWS: -- It's setting up to be their best event yet. The Event Planner Expo, hosted by EMRG Media, has already developed a reputation for being a premier events and hospitality tradeshow, but this year, they're taking it to another level. On October 4, 2017, keynote speaker, Martha Stewart, will talk about her road to success. The Expo is scheduled to take place at the Metropolitan Pavilion, 125 West 18th Street from 2 to 8 p.m.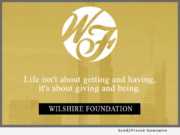 Product Launches: -- The Wilshire Foundation recently announced the close of first-round funding for its Conscious Capital Fund. The Wilshire Foundation, created by the team at Wilshire Financial including CEO Taylor Wilshire, constructs programs and invests in organizations that address chronic environmental, social, and economic challenges in unique and transformative ways.