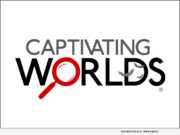 Product Launches: -- Captivating Worlds proudly announces its official Grand Opening on Thursday, July 15 in New Albany / Northeast Columbus. Captivating Worlds offers real life puzzle/escape rooms where friends, families and co-workers work together to solve mysteries, puzzles and games before the time runs out.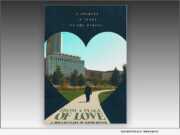 Product Launches: -- ByDam Multimedia announces its latest release: "From A Place of Love - My Adoption Journey," an award-winning documentary film from Writer, Producer, Director David Bynum.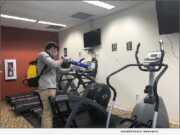 Product Launches: -- Bayzi Corporation has developed steam technology needed to quickly fight the spread of viruses like COVID-19 as well as bacteria, fungi, bed bugs and biofilms. They manufacture antimicrobial steam devices that will very quickly eliminate microbes, bugs and also provide a quick way to clean dust and grease. The machines use just water and no chemicals.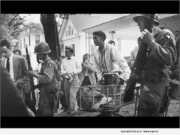 Product Launches: -- The Gund Gallery at Kenyon College is pleased to announce the release of the first episode in the new docuseries "Can't Look Away: Photographs of the Civil Rights Struggle."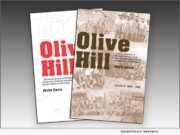 Product Launches: -- Author Willie Davis has written a historical fiction novel, "Olive Hill" (ISBN 978-1728369372; Volume 1) about how one small Appalachian town in Kentucky can lay claim to helping build America.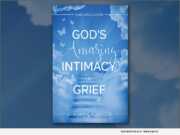 Product Launches: -- When Gina Marie Mordecki's daughter was raped and murdered, she prayed that her death would not be in vain. Her new book, "God's Amazing Intimacy in Grief" (ISBN: 979-8578563751), is the answer to that prayer. Mordecki's book is written to help heal the hearts of others who have experienced the tragic loss of a loved one.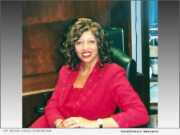 Product Launches: -- Look out! The International Black Business Museum is here. The IBBM is the first and only museum in the world of its type, a repository that will enshrine the monumental accomplishments of Black entrepreneurs and inventors in the United States and other countries of the world.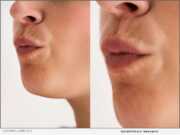 Product Launches: -- LucidDx Labs (LucidDx), one of Ohio's leading diagnostic testing laboratories, has recently announced plans to expand its widespread COVID-19 testing beyond only high-priority individuals presenting with symptoms of the novel coronavirus, but also to now provide much-needed increased testing capacity to local physician offices, nursing homes, area hospitals, municipalities and employers affected by the pandemic.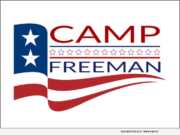 Product Launches: -- Camp Freeman, a Veteran Owned Ohio Non-Profit 501(c)(3) has been established to support homeless, at-risk, disabled, and transitioning veterans. Camp Freeman is launching their fundraising campaign on Gofundme.com September 11th, 2020 with a goal of $2.9 million to build their first regional facility and headquarters right here in central Ohio.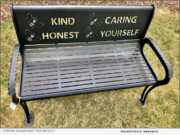 Product Launches: -- Fortin Ironworks was inspired to design this new product because it simply felt that it gives the "right message at the right time." Bees exemplify communities working together and that was the buzz behind its new community "Bee Bench."