Tags
Restaurant, Hotel and Hospitality
Tag: Restaurant, Hotel and Hospitality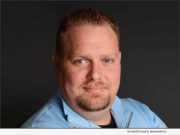 Advertising NEWS: -- Chicago Illinois area's William Madden, co-founder and senior partner of Whole Brain Consulting, is scheduled to present at The Hatchery from 6 to 7:30 p.m. on December 2, 2019.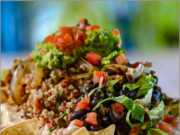 Product Launches: -- Longtime Las Vegas restaurateur Kori McClurg is on a mission to change and improve the way American's eat. McClurg, who operates a chain of Ori'Zaba's Scratch Mexican Grill restaurants in the Las Vegas area, is about to open "Melita's Table," a plant-based delivery and catering only kitchen concept to the Las Vegas community.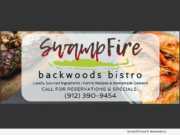 Product Launches: -- SwampFire Backwoods Bistro, south Georgia's sizzling new culinary experience, announces its ribbon cutting and opens its doors for the finest in regional dining on Friday, Nov. 15. SwampFire Backwoods Bistro is on the grounds of Newell Lodge and Resort.
Product Launches: -- Something special and truly unique just rolled onto the Grand Canyon Railway in Williams, Arizona: The Rail Baron Charter, a private train comprised of three ultra-luxurious 1940s and 1950s railcars.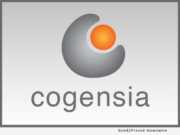 Product Launches: -- Cogensia is pleased to announce the release of Customer Management Platform (CMP) 3.0. This release is an industry-leading proprietary platform that integrates source data from all customer touchpoints to automate targeting and personalization throughout the customer lifecycle.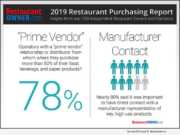 Advertising NEWS: -- RestaurantOwner.com has published the report of their 2019 Restaurant Purchasing Survey. This report focuses on restaurant purchasing, summarizing input from over 550 independent operators regarding their purchasing, including where operators purchase, involvement in group purchasing organizations (GPOs), the prevalence and benefits of prime vendor relationships, and the rationale and satisfaction with prime vendors.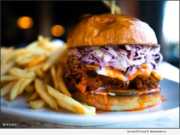 Product Launches: -- Amongst all of the glitz and glamour that is so prevalent in the modern cuisine industry, one factor consistently and undeniably proves itself: that unforgettable, exquisite flavor will always reign superior in the hearts of food lovers. Take into account the groundbreaking story of Korea Town's/LA's newest gem, H Cafe - part of the H Hospitality Group.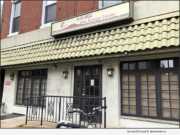 Product Launches: -- Philly Games Inc. announces its first location of Queen & Rook Game Cafe will be near the corner of 2nd and South Streets, at the site of the former Hikaru restaurant. Philadelphia's newest player is getting ready to make its first move with a late Summer opening. They promise a game library of more than 1,000 new and vintage board games, a retail section, easy to share plates, local drafts and a full liquor license.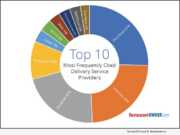 Advertising NEWS: -- RestaurantOwner.com's published results of their 2019 Restaurant Delivery Survey focuses on the growing trend of restaurant delivery and summarizes input gathered from nearly 1,000 independent restaurant owners and operators regarding their experiences with self-delivery and third-party service providers, and their insights regarding restaurant delivery.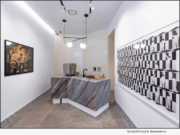 Product Launches: -- A new art-inspired cafe is taking residence in New York City's SoHo neighborhood. By Name, a multi-purpose space located at 324 Bowery, is opening on June 5, 2019 with the goal of creating a contemporary art space for the community of local and international emerging artists contributing to the vibrancy of New York and beyond.