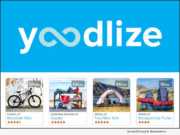 Product Launches: -- Yoodlize, a Provo-based startup, has launched a rental platform that allows people to easily find and rent all types of items from other users of the app. The Yoodlize app also provides a safe and convenient peer-to-peer rental transaction system for individuals who want to earn money renting out their things to people in their local communities.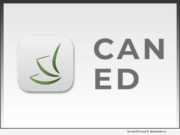 Product Launches: -- Sierra Nevada Education, located in Las Vegas, Nevada has delivered the world's first cannabis education and training app on IOS and Android to the public - delivering cutting edge cannabis education and job training. The Can-Ed App is launching with a free course available to everyone titled - "How To Get A Job In The Cannabis Industry."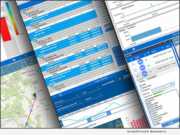 Product Launches: -- EnHelix an award-winning oil and gas commodity trading and logistics management software with artificial intelligence and blockchain, today announced the launch of its new Marketplace Blockchain software for commodity trading companies.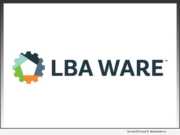 Product Launches: -- LBA Ware, a leading provider of incentive compensation management (ICM) and performance management software and solutions for the mortgage industry, will debut LimeGear, a turnkey business intelligence (BI) platform at Source Media's Digital Mortgage Conference on Tuesday, September 24, live from the event's main stage during demo session #4, which begins at 8:55 a.m.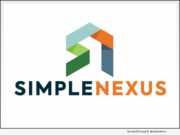 Product Launches: -- SimpleNexus, developer of the leading digital mortgage platform for loan officers, borrowers and real estate agents, debuted its integrated auto-fulfillment service for mortgage disclosures at Source Media's Digital Mortgage conference in Las Vegas.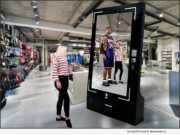 Advertising NEWS: -- Augmented reality company INDE have celebrated the 3rd anniversary of the international launch of their kiosk-sized interactive photo booth - "HeroMirror." Powered by their award-winning BroadcastAR software, the HeroMirror revolutionises user engagement due to its ability to "resurrect" any existing or imaginary character.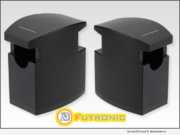 Product Launches: -- Futronic Technology Company Limited, a global provider of fingerprint recognition software and hardware products, announces the commercial release of VS80 USB2.0 Finger Vein Scanner. Finger vein is a hidden biometric pattern so it is harder to acquire an image for finger vein pattern than other biometrics such as face.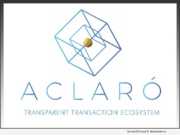 Product Launches: -- Aclaro Inc., the game-changing Artificial Intelligence software company that provides disruptive technologies to the automotive, financial, and government sectors, announces a new Board Member and the release of Aclaro EcoSystem 3.0 (ES 3.0). With these announcements, Aclaro continues rapid advancement toward its overarching mission of helping lenders, dealers and consumers develop and nurture longer mutually beneficial relationships.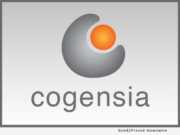 Product Launches: -- Cogensia is pleased to announce the release of Customer Management Platform (CMP) 3.0. This release is an industry-leading proprietary platform that integrates source data from all customer touchpoints to automate targeting and personalization throughout the customer lifecycle.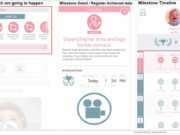 Product Launches: -- viv, Co. (CEO: Kyo Ueda) announced today that they are moving forward with the "BabyLook" project of "visualizing baby's mind" by using baby's facial expression and body information is going to release BabyLook:ver2.0; the application of predicting baby's development.