Tags
Taxes and Accounting
Tag: Taxes and Accounting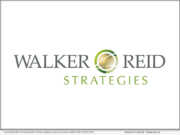 Product Launches: -- Walker Reid Strategies, Inc. is proud to announce the launch of a new division that provides outsourcing engineering services. The division will support MEP firms, architects, engineers, ESCOS, and LEED professionals by supplementing labor shortages and reducing costs through energy modeling, BIM, and code compliance services.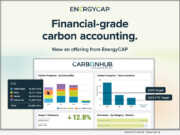 Product Launches: -- EnergyCAP, a leading provider of energy and sustainability enterprise resource planning (ERP) software, today announced the launch of CarbonHub, a new solution that offers financial-grade carbon accounting and sustainability reporting.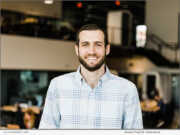 Product Launches: -- A new exam-prep company is helping students to pass the U.S. CPA exams in droves. Maxwell CPA Review was founded by Kyle Ashcraft, CPA and provides online CPA courses to prepare students for the U.S. CPA exams. Kyle passed all four CPA exams with a 90 and above, in only six months. Now he works to equip students with the same tools that prepared him for his exams.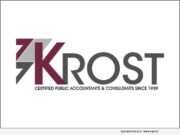 Product Launches: -- Award-winning tax, accounting, and consulting firm, KROST, announced the launch of their PPP Loan Forgiveness Application Review Service for both Borrowers and Lenders. The services are intended to aid both borrowers and lenders by taking on the burden of calculating forgiveness values.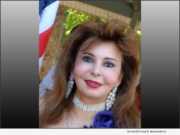 Product Launches: -- Dr. Nevine Carmelle, PhD is excited to announce the launch of her new YouTube channel - "The Dr. Nevine Carmelle TV Show." After receiving numerous questions pertaining to tax problems and the law via phone calls and emails, she thought it would be a good idea to launch a channel where people could tune in on their own time and have many of their questions answered for free.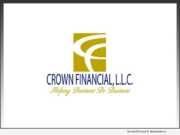 Product Launches: -- Crown Financial, a Houston-based business funding provider, has increased client insight into AP factoring with the addition of their powerful tool, the invoice factoring calculator. Companies seeking working capital can easily calculate costs associated with factoring, making the process more transparent and the decision to factor their accounts receivable much easier.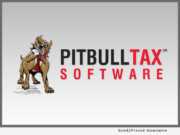 Product Launches: -- PitBullTax Software is excited to announce the release of its most robust and streamlined cloud based software platform to date. PitBullTax, the country's leading IRS Tax Resolution Software for CPAs, EAs and Tax Attorneys will be unveiling all the cutting edge major enhancements of Version 5.0 to licensees from all over the United States at its PitBullTax Institute User Conference today through May 3 in Fort Lauderdale, Florida.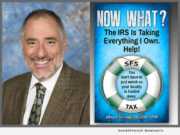 Product Launches: -- SFS Tax Problem Solutions Press announces the release of the second book in the Now What, Help! series, "Now What? The IRS is Taking Everything I Own. Help!" by Jeffrey Schneider, an Enrolled Agent, Certified Tax Resolution Specialist, Advanced Crypto Tax Expert and a National Tax Practice Institute Fellow.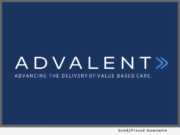 Product Launches: -- Advalent, a market-leading healthcare technology company focusing on payer solutions announced today the launch of a new network contracting and analytics product - Network 360(TM). Designed for payers and risk bearing healthcare providers, Network 360 is a breakthrough analytics platform that analyzes network, enables value-based contracting, and manages both upside and downside risk.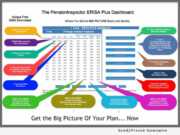 Product Launches: -- National Retirement Programs, Inc. and its wholly owned subsidiary AtPrime Media Services, the creator of PensionInspector.com, introduces "Form 5500 Prestige Vision," an addition to its, super easy to use, replacement for the U.S. Department of Labor's ERISA Form 5500 Download Service "ERISA Plus Dashboard."