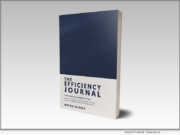 Product Launches: -- Renowned life coach and psychotherapist Misha Saidov has created a system that can help you become the hero of your own life. Such promises have been made by others in the past. However, Misha Saidov's latest project, "The Efficiency Journal" (IBSN: 978-0228887645; Released February, 2023) sets itself apart.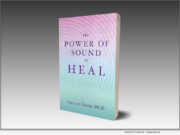 Product Launches: -- Sound Therapy expert Dr. Shelley Snow is launching her new book, "The Power of Sound to Heal" (IBSN 978-0228876915; June, 2022); the book hit #1 for 3 days in a row on Amazon's KDP charts. It introduces new audiences to the emerging fields of Sound Therapy and Sound Healing. "The Power of Sound to Heal" contains easy-to-learn tools that use sound to promote mental and physical health.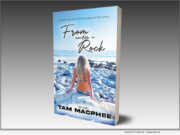 Product Launches: -- Entrepreneur and author Tam MacPhee bares her soul in "From Under A Rock" (ISBN: 978-0228876076; Nov., 2022), a heartfelt memoir with which she shares her deepest memories. The book is already a hit, reaching the Amazon Best Sellers rank of #66 in Women's Biographies on the Kindle Store. The ambitious author has also launched a new podcast and continues to offer life coaching services.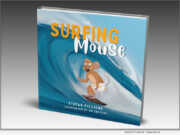 Product Launches: -- "The Surfing Mouse" (ISBN: 978-0228872313; Oct., 2022) is a new children's story about a brave young mouse who overcomes his fear of surfing big waves. Everyone's afraid of something, which is why author Stefan Piccione wanted to show audiences how determination, strength, and a strong belief in yourself can help you overcome your fears and achieve your goals.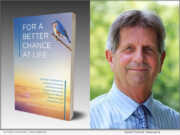 Product Launches: -- An inspiring story about finding your purpose and achieving happiness by tapping into three spheres: personal growth, family values, and career focus, "For A Better Chance At Life: Achieving Life Satisfaction" (ISBN: 978-0228880103; Tellwell Publishing) is a personal development novel by author Jonathan J. Woolverton.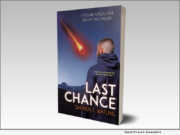 Product Launches: -- "Last Chance: A Future Apocalypse Caught in a Trilogy" by Darren E. Watling (ISBN: 978-0228882879; released Oct., 2022) is a quirky look at earth's final hours. The best and brightest are sent to colonize a more stable planet as earth meets its untimely demise. However a Plan B rocket contains a motley crew who could be described as "wildcards" at best.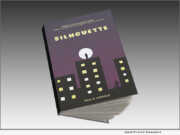 Product Launches: -- Author Paul G. Swingle's new novel "Silhouette" (ISBN: 979-8545559596; released Aug., 2022) delivers a brilliant and deceptively simple story, giving us insight into the hearts of two lonely souls. They gaze at each other from a distance, dreaming of forming a bond. Will their fears, depression, and anxiety prevent them from connecting?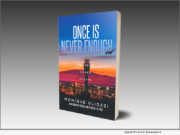 Product Launches: -- A psychologically complex villain faces off against a tenacious FBI agent in "Once is Never Enough: Revenge Never Sleeps" (ISBN: 978-0228879206; paper; Tellwell Talent), the latest globe-trotting thriller by author Dr. Monique Gliozzi.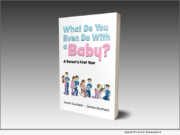 Product Launches: -- "What Do You Even Do With A Baby? A Parent's First Year" (ISBN: 978-0228869689) is a book aiming to demystify parenting so people can make well-informed decisions about becoming one. Authors Sarah and James Dunham struggled with the lack of a clear picture of what life would be like on the other side of the umbilical cord. "It doesn't get talked about openly."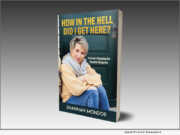 Product Launches: -- "HOW IN THE HELL DID I GET HERE? Forever Changing the Genetic Blueprint" (ISBN: 978-0228871224) is a riveting and raw story of how author Shannan Mondor overcame alcoholism and mental illness and broke free from the genetic blueprint of addiction that demonized her family for generations.