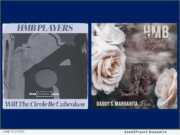 Product Launches: -- High Mountain Breezes today announce the release of their second pre-sale song "Will The Circle Be Unbroken," a track from their soon to be released record "Daddy's Margarita Rose." The track is now available on Amazon Music, Apple Music, Spotify, You-Tube and many other major streaming services.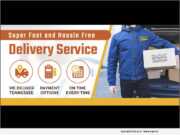 Product Launches: -- BedRock Express is a new courier and delivery service servicing the people of Tennessee and it's doing it with incomparable speed and efficiency. BedRock Express works with its customers to design custom plans to suit their needs and budget.
Advertising NEWS: -- Market Defense, the most sought-after Amazon Agency for Beauty and Passion Brands, published its latest research today, detailing the rise of Purpose Driven Brands and Amazon.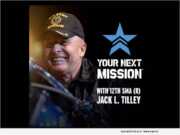 Product Launches: -- The American Freedom Foundation announces Your Next Mission™-- a new initiative supporting our Veterans, transitioning service members, and military spouses as they transition from military to civilian life. The goal of Your Next Mission™ is to help our Veterans write the next chapter of their lives and to make a real impact in the lives of those who have served our country.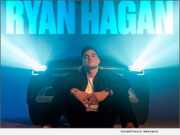 Product Launches: -- Pop music artist, Ryan Hagan, is a voice that's crashed into the music scene, and he's quickly turning heads. His first two singles charted on the radio within one year and he's just released his third, "Don't Let Me Stop." And, it's looking like it won't be his last.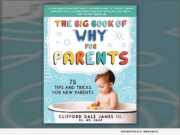 Product Launches: -- "The Big Book of 'Why' for Parents" (ISBN: 978-1510758162) authored by Clifford Dale James, III, MD, a board-certified Tennessee pediatrician, and published by Skyhorse Publishing, is an ideal resource for any new parent. It's filled with 75 tips and tricks to help new parents feel confident that they're doing the right thing.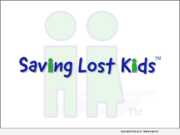 Product Launches: -- Tennessee-based Pastor Brian Callies is the Founder, President, and CEO of the nonprofit "Brian Callies Foundation" as well as head of "Saving Lost Kids." Over the last four years these organizations have built a remarkable reputation for being a powerful force boldly addressing the issues of missing, exploited, and trafficked children in effective ways.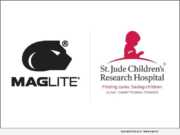 Product Launches: -- MAGLITE, the world-famous flashlight brand, is proud to partner with St. Jude Children's Research Hospital(R) with a new line of logoed products. Sales of the product will help to ensure that families never receive a bill from St. Jude for treatment, travel, housing or food - because all a family should worry about is helping their child live.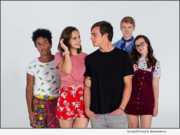 Product Launches: -- Producers Steve Barnett, Gabriel Vasquez, and Alan Powell, and Executive Producer Corby Pons, announce the start of principal photography on the inspiring original musical "A WEEK AWAY" scheduled for nationwide theatrical release in 2020.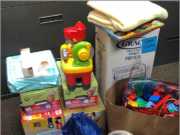 Product Launches: -- Helping Mamas Knoxville opened operations in December 2018 and has already distributed more than 5,000 essential items to children living in poverty in East Tennessee. Helping Mamas works by collecting baby items through donations from the community, corporations, and volunteers.