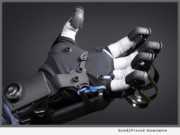 Product Launches: -- HaptX Inc., the leading provider of realistic haptic technology, today unveiled the HaptX(R) Gloves Development Kit, an industrial-grade product for advanced simulation in virtual reality. HaptX Gloves empower professional VR users to develop simulations with realistic touch feedback and natural interaction for the first time.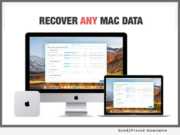 Product Launches: -- Tenorshare has released Any Data Recovery for Mac V1.0.0. It is perfectly compatible with macOS 10.14. With new support for Apple File System (APFS) and HFS+, the scanning quality of this program is further improved; it can find every byte on your Mac.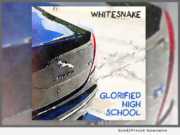 Product Launches: -- Lion Eagle Productions, LLC today announced that - after covering such diverse artists as Rush, Bruce Hornsby and Motley Crue - Glorified High School (GHS) recently realized its greatest ambition by recording a track-for-track reimagining of the 1987 "Whitesnake" album. This new album of cover songs takes popular '80s rock songs to new places sonically and emotionally.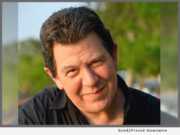 Product Launches: -- New Jersey based country, folk, Americana singer-songwriter Michael Patrick will release his latest, long overdue recording, "John Wayne Movies" with two special CD release shows on October 13, 2018 at The Lighthouse Tavern, and October 20 at Roxy and Dukes.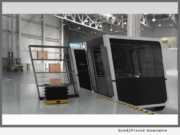 Product Launches: -- NEXT Future Transportation Inc. ("NEXT" or "NFT"), the world's only modular electric vehicle solutions provider today announced a groundbreaking automated logistics solution for Smart and Connected Cities.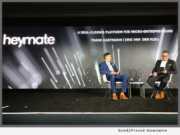 Product Launches: -- Heymate, a deal-closing platform which will allow micro-entrepreneurs to easily create, close and administer secure professional contracts within 20 seconds, launched their testable product on Sept. 5, 2018, available via invitation on Android and iOS smartphones. The heymate app is the first product of the heymate platform, which is operated by Blockchain Applications AG.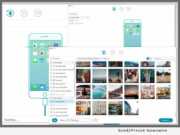 Product Launches: -- TunesKit Software just officially launched its new product line with the flagship iPhone Data Recovery, aiming to help iOS users to easily and quickly recover any lost or deleted data on iPhone, iPad or iPod touch, including the latest iOS 12 beta and iOS 11.4.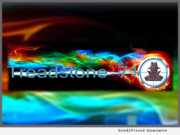 Product Launches: -- Treadstone 71 announced today a revolutionary new model for building cyber intelligence programs while certifying staff. The Cyber Intelligence 12-Month Online Subscription Program guides organizations in their intelligence program build through online lectures, demonstrations, and templates covering the intelligence life-cycle and beyond.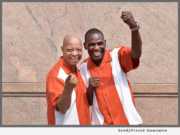 Product Launches: -- While gun control continues to be a talked about topic, Unique Messengers is not only joining the conversation, but singing about it. This musical group is on a mission to deliver "music with a message" and their latest single, "Give up That Gun," is no exception to the rule.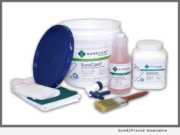 Product Launches: -- SureCoat Systems today announced that the launch of their newest gallon and half-gallon SureCoat and SureSet Repair Kits are now available on Amazon. As a result, thousands of contractors and DIY-ers across the country will now have access to these repair kits.