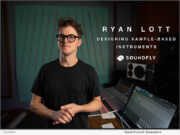 Product Launches: -- Online music school Soundfly has joined forces with Son Lux founder and bandleader, Ryan Lott, to release a new, in-depth course exploring Lott's unique approach to making emotionally compelling music by starting with custom-built digital instruments. "Ryan Lott: Designing Sample-Based Instruments" is available today as part of Soundly's subscription library of creative music courses.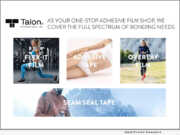 Product Launches: -- Talon International, Inc. continues its legacy and history as lead innovators, introducing its newest division, "Bonding." With technology suitable for various categories within the apparel industry as well as many other applications: such as outdoor products, automotive and countless other applications.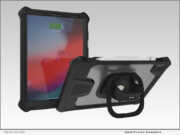 Product Launches: -- The Joy Factory's new product line - aXtion Volt - will complement its existing inventory of commercial-grade, ruggedized protective cases under the aXtion brand. These products are designed for the mobile workforce and now come with wireless charging capabilities - the VOLT, first ever charging product line for the aXtion brand.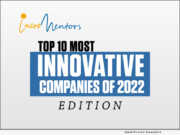 Advertising NEWS: -- Incrementors has been featured as the Most Innovative Companies in 2022 by popular magazine Industry Era Review. Incrementors has been awarded this title for their persistent work in the field of innovative technologies such as Voice Search SEO, AI and Metaverse marketing.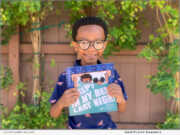 Product Launches: -- Seven-year-old author, Sammy Wallace, will release his debut rhyming children's picture book, "I Slept in My Bed Last Night" (ISBN 979-8985784404; WF Publications), on May 2, 2022, in conjunction with Children's Book Week.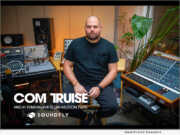 Product Launches: -- Online music school Soundfly has teamed up with dynamic producer Seth Haley, more popularly known as Com Truise, to release a new course on creating sci-fi-inspired electronic music. "Com Truise: Mid-Fi Synthwave Slow-Motion Funk" is available today as part of Soundfly's premium course subscription program, where students get unlimited access to a full library of creative music courses.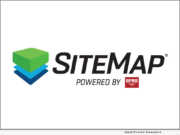 Product Launches: -- Ground Penetrating Radar Systems, LLC (GPRS) is releasing a new software and service named SiteMap. GPRS is a private concrete scanning, utility locating, and leak detection company that provides critical subsurface mapping to construction contractors and facility managers. This new service offering will be the first of its kind in the private subsurface locating industry.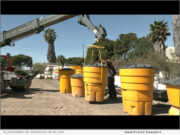 Product Launches: -- Ellis Equipment, Inc. is pleased to introduce the Jellifish, an efficient universal crash barrel lift created by construction industry veteran John Ellis. Perfected over years of careful development and subsequent refinement, this patented tool is presently the only device available on the market with the express purpose of handling most kinds of sand-filled barrels used today.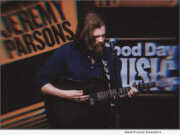 Product Launches: -- With the title track of his latest album, "Things To Come" climbing national radio airplay charts, San Antonio, Texas country artist Jeremy Parsons is hitting the road. The international iTunes chart-topper has just announced a series of April and May concert dates that will bring his tour to Tennessee, North Carolina and Virginia.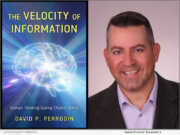 Product Launches: -- "The Velocity of Information - Human Thinking During Chaotic Times" (ISBN: 978-1475865455), authored by David P. Perrodin, Ph.D., and published by Rowman & Littlefield, rigorously clarifies and deepens how we think about societal human behavior and mental health during days, weeks, months, or even years of chaos. This is an invigorating scholarly work for all audiences.