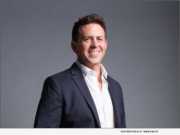 Advertising NEWS: -- There's no better time to build a brand than now. At least that's what Hugh Benjamin, founder, 'I Think an Idea,' a digital marketing agency, believes. He says, "It's time to 'plant seeds for the future' because the future is about to change and brands need to get up to speed. The world is in lockdown. Now's the time to think about what's ahead."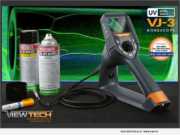 Product Launches: -- ViewTech Borescopes is debuting the VJ-3 Ultraviolet (UV) video borescope which facilitates endoscopic dye penetrant testing by detecting internal and external surface defects. These inspections are a critical part of quality control for many different types of manufacturing processes.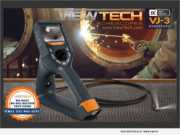 Product Launches: -- With the use of side-view cameras being a necessity for certain remote visual inspections (RVI), ViewTech Borescopes is announcing the launch of their newest inspection video borescope, the VJ-3 Dual Camera. The VJ-3 Dual Camera facilitates viewing both straight ahead and 90 degrees. Users are easily able to switch between the two cameras while keeping the insertion tube inside the inspection area.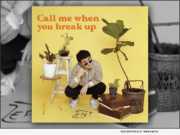 Product Launches: -- Pop rock artist Zepet specializes in the sunny indie pop that dominated the airwaves in the early 2000's. His latest single release, "Call Me When You Break Up," is joyously melancholy and filled to the brim with memorable melodies.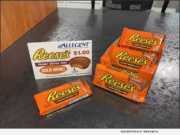 Advertising NEWS: -- Capturing the buzz of a current Hershey's Reese's Peanut Butter commercial spot - Allegent FCU actually sells Reese's Peanut Butter Cups at a financial institution! The Hershey Company's branded Reese's spot teased the Federal Credit Union into accepting the challenge and partnering with Reese's in fulfilling the commercial spot's thought: that Reese's are "sold literally everywhere business is done, I'm pretty sure you could buy them at a bank."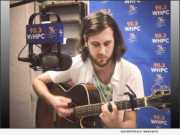 Product Launches: -- Indie-rock singer-songwriter Ryan Chernin, whose debut single on Inhuman Records, "Look Right," rocketed up to 25 on Mediabase's AC Chart, just under Ariana Grande's "Breathin," has just released an edgy new single for 2020, "FaceTime." His debut single also climbed to 24 on Digital Radio Tracker's Top 150.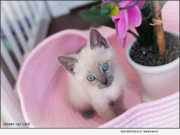 Product Launches: -- Small Lives Matter Kitten Rescue Inc., a nonprofit 501(c)(3) organization specializing in saving sick and orphaned kittens, announces that they are partnering with Whiskers Cafe, LLC and Bold Bean Coffee Roasters to open Frisky Cat Cafe at 1092 S. Ponce De Leon Blvd. in St. Augustine, Florida. It's a first-of-its-kind cat cafe, combining a coffee beverage cafe with a cat lounge.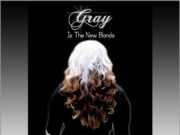 Product Launches: -- Producer/Director Victoria Marie of "Gray is The New Blonde," an award-winning and inspiring documentary about the outdated views and attitudes towards women with gray hair has perfectly captured the current zeitgeist of women worldwide owning their beautiful gray hair. The movie, which has already won 3 awards, will have its world premiere on Jan. 23, 2020 in Los Angeles, California.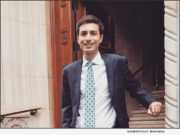 Advertising NEWS: -- Not all environments are created equal. Some environments are designed to limit. Some environments are designed for growth. The verdict is in: Jordan Etem and his network (Jordan Etem Networks) is meant for the latter, for growth environments.
Product Launches: -- On November 1, 2019 Prime Retail Services launched a new division focused on providing low-voltage and network integration solutions. The division, Prime-Net, will expand the company's current management of low-voltage scopes to include self-performing technicians and the core ability to execute diverse network integration programs in the retail industry.